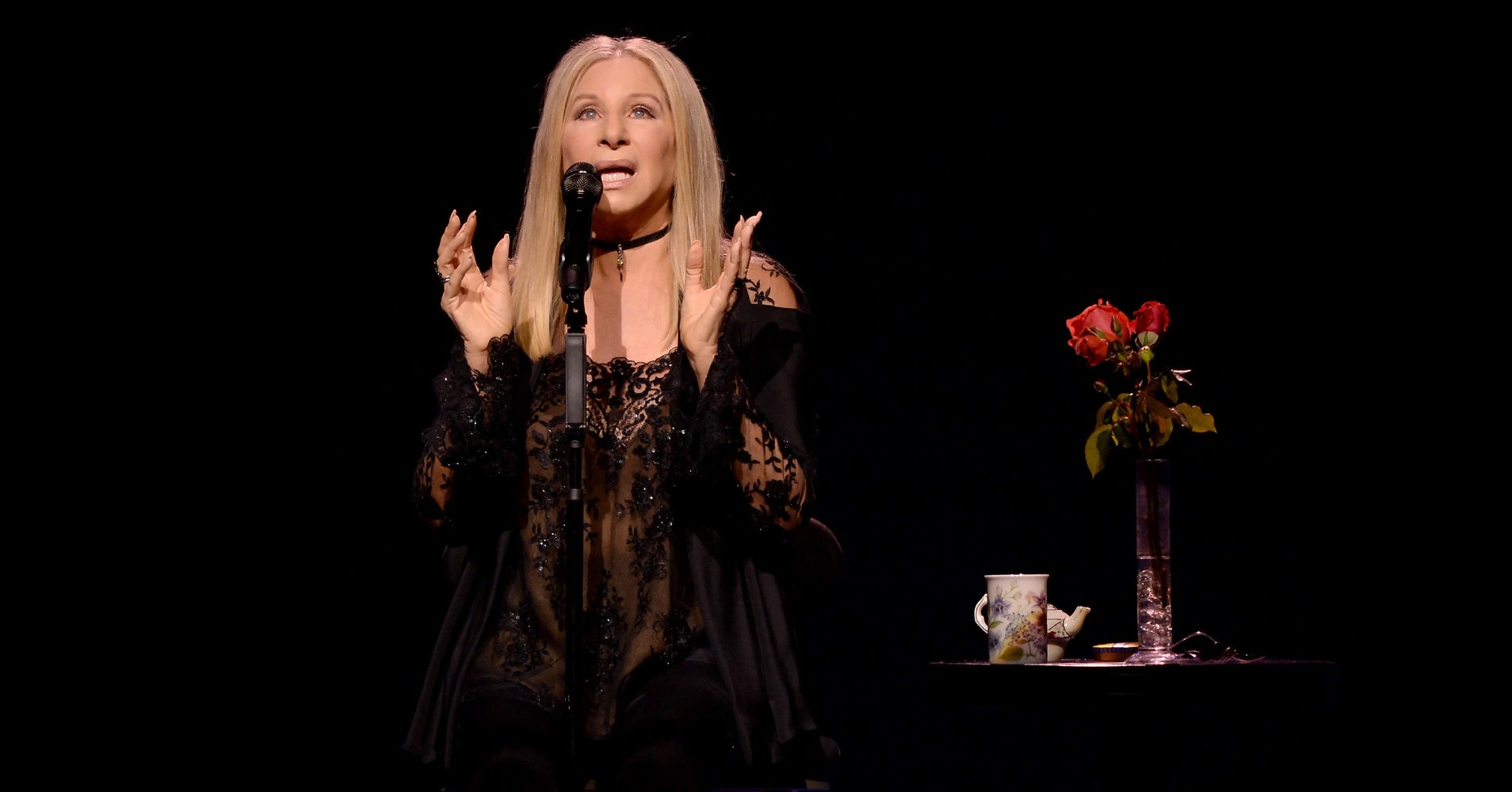 Barbra Streisand surprised fans this week by releasing a new song that makes her views on America's political climate clearer than ever.
After teasing new music in a series of Instagram posts, the legendary singer-actress dropped "Don't Lie to Me" early Thursday. It's a soaring, Adele-style ballad that will be featured on Streisand's forthcoming album, "Walls."
"How do you win if we all lose? You change the facts to justify," she sings on the track, which can be heard below. "Your lips move, but your words get in the way." 
"How do you sleep when the world keeps turning? All that we built has come undone," she pleads on the chorus. "How do you sleep when the world is burning? Everyone answers to someone."
In an Associated Press interview published Thursday, Streisand said she hadn't intended to write such an overtly political song at first. Listening to the news, however, "was making me sick, listening to lies, listening to things that are such craziness," she added. 
"His assault on our democracy, our institutions, our founders — I think we're in a fight," she said of Trump. "We're in a war for the soul of America."  
"Walls," due out Nov. 2, is the follow-up to 2016's "Encore: Movie Partners Sing Broadway," which featured duets with Alec Baldwin, Seth MacFarlane and Melissa McCarthy, among other stars. It's Streisand's first collection of mostly original material since 2005's "Guilty Pleasures."
From the sounds of it, "Don't Lie to Me" won't be the album's only reference to politics. She'll revisit one of her standards, "Happy Days Are Here Again," which she'd planned to perform at Hillary Clinton's inauguration, as well as John Lennon's anti-war anthem "Imagine" and Jackie DeShannon's "What The World Needs Now."
Also featured is another new song, "The Rain Will Fall," of which she noted, "You can spell rain several ways."  
And the diva, who blasted Trump as "the Liar in Chief, the Groper in Chief" in a Billboard interview published Thursday, said "Walls" is dedicated to "the young people who are speaking out."
"It's important that people believe in the power of their own voice and how much that changes things. It's like the kids speaking out, the Parkland kids," she told AP. "It's easy to feel powerless now but we're not if each of us speak up and get out and vote."