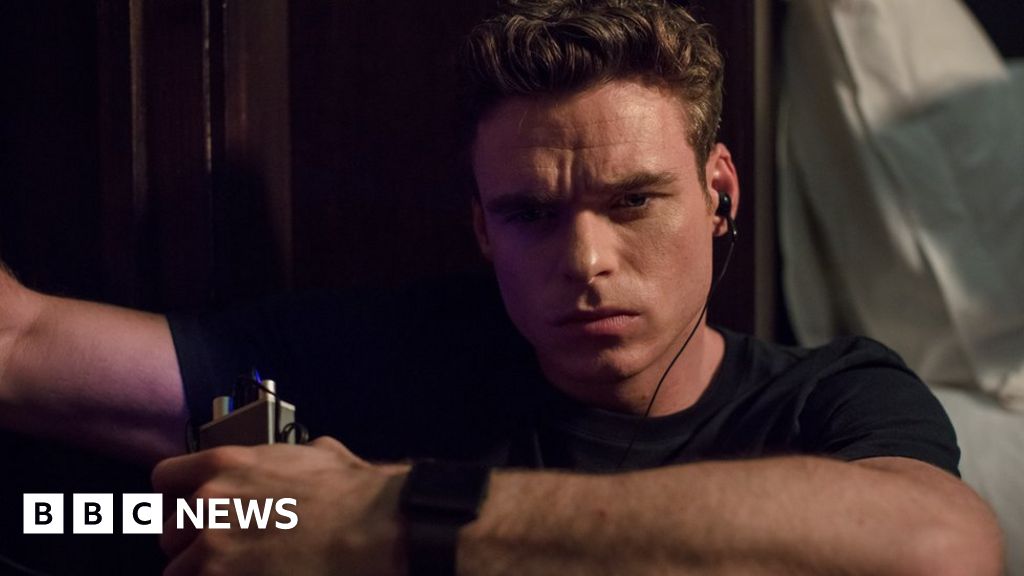 There were plenty of twists and turns in the latest episode of BBC drama Bodyguard – but one had some viewers reaching for their mobile phones.
At one point, Richard Madden's character, David Budd, gave out his mobile number.
It was too tempting for a number of viewers, who couldn't resist calling it, to see if it got through to him.
They were left disappointed and there are 20,000 reasons why.
Or rather 20,000 combinations.
That's the amount of fake numbers set aside by broadcasting regulator Ofcom, for use in TV, radio and film.
These include numbers for different geographic areas around the UK as well as mobile phone numbers.
Harry Rippon, communications manager for Ofcom, says this is to save anyone from having their phone number featured on TV – because usually, the first thing people do is call it.
"I think it happens quite a lot – if a number is onscreen, there's always the chance someone could call it," he tells Newsbeat.
"There's always someone who thinks: 'What if I call this number?'
"As far as I'm aware, we've always had these numbers for this very reason."
That's possibly what happened after Bodyguard broadcast PC Budd's fake number.
Some fans joked about noting it down.
While at least one person tried to text it, with no joy.
Occasionally, real-life numbers have made it onscreen – creating havoc for the people who own them.
In 2003's Bruce Almighty, Morgan Freeman's God repeatedly contacted Jim Carrey's character using a real phone number rather than a fictional one usually used in American films.
It turned out the number belonged to different people in various area codes, including a man in Manchester who kept getting phone calls asking for God.
Eventually, it was changed for the home video and television versions.
Follow Newsbeat on Instagram, Facebook and Twitter.
Listen to Newsbeat live at 12:45 and 17:45 every weekday on BBC Radio 1 and 1Xtra – if you miss us you can listen back here.