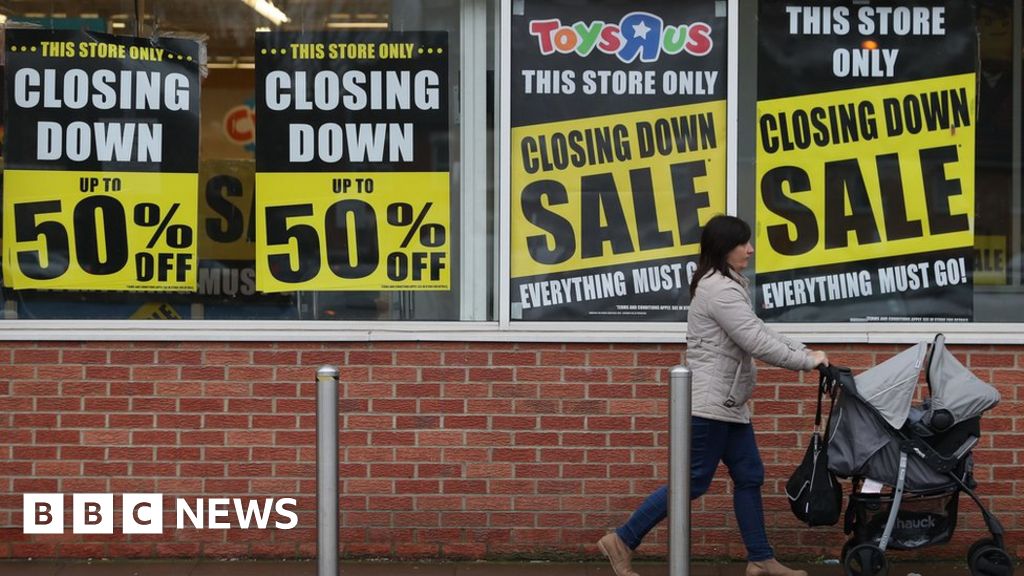 Business rates in England could be changed to help High Street retailers, Business Secretary Greg Clark has said.
Mr Clark told the Tory party conference that the contribution the High Street made to villages, towns and cities should be recognised and business rates "will be one way of doing that".
Retail groups say online shopping and increasing business rates have left many High Street retailers struggling.
The Federation of Small Businesses (FSB) has welcomed Mr Clark's comments.
During his speech at a fringe event in Birmingham, he said planning rules and regulations would have to be rolled out "to allow the reshaping of high streets", as it adapts in the future.
He said Chancellor Philip Hammond was conducting a review of business rates, but added his own view is that the High Street "makes a big contribution to the community, and to villages, towns and cities".
He said: "And I think some recognition of that is required. Business rates will be one way of doing that."
Some experts believe the rise of online retailing, increasing staff costs and rising business rates have created a "perfect storm" for the High Street.
Many firms in multiple industries are now struggling to pay annual rising business rates – property taxes for businesses that are calculated based on a proportion of the property's value.
Confidence 'falling'
The British Retail Consortium (BRC) says that the retail industry pays £7bn a year in business rates.
Business rates rose in April 2017 after the government's revaluation of property in the UK.
Federation for Small Businesses (FSB) chairman Mike Cherry welcomed the speech, and the potential for further reforms to business rates.
He said: "Competition from online retailers has left many High Street firms struggling and confidence among small businesses in our high streets is falling.
"Without action on business rates we will continue to see High Street retailers forced to close."
The FSB has proposed a two-year freeze on business rates, among other proposals.
In November 2017 Mr Hammond decided to bring forward a proposed cut to business rates, which would see them rise in line with the lower Consumer Prices Index (CPI) measure of inflation, not the Retail Prices Index (RPI).
However, the BRC says this is not good enough, and has been campaigning for the government to reduce rates further.
In August, consumer price inflation hit 2.7%.
The BRC fears that if the inflation figure stays the same in September, this will mean retailers will have to pay an extra £190m in annual business rates from April 2019 onwards.
On Wednesday, the Welsh government decided to scrap business rates for children's day nurseries in Wales after claims the industry was struggling to survive.