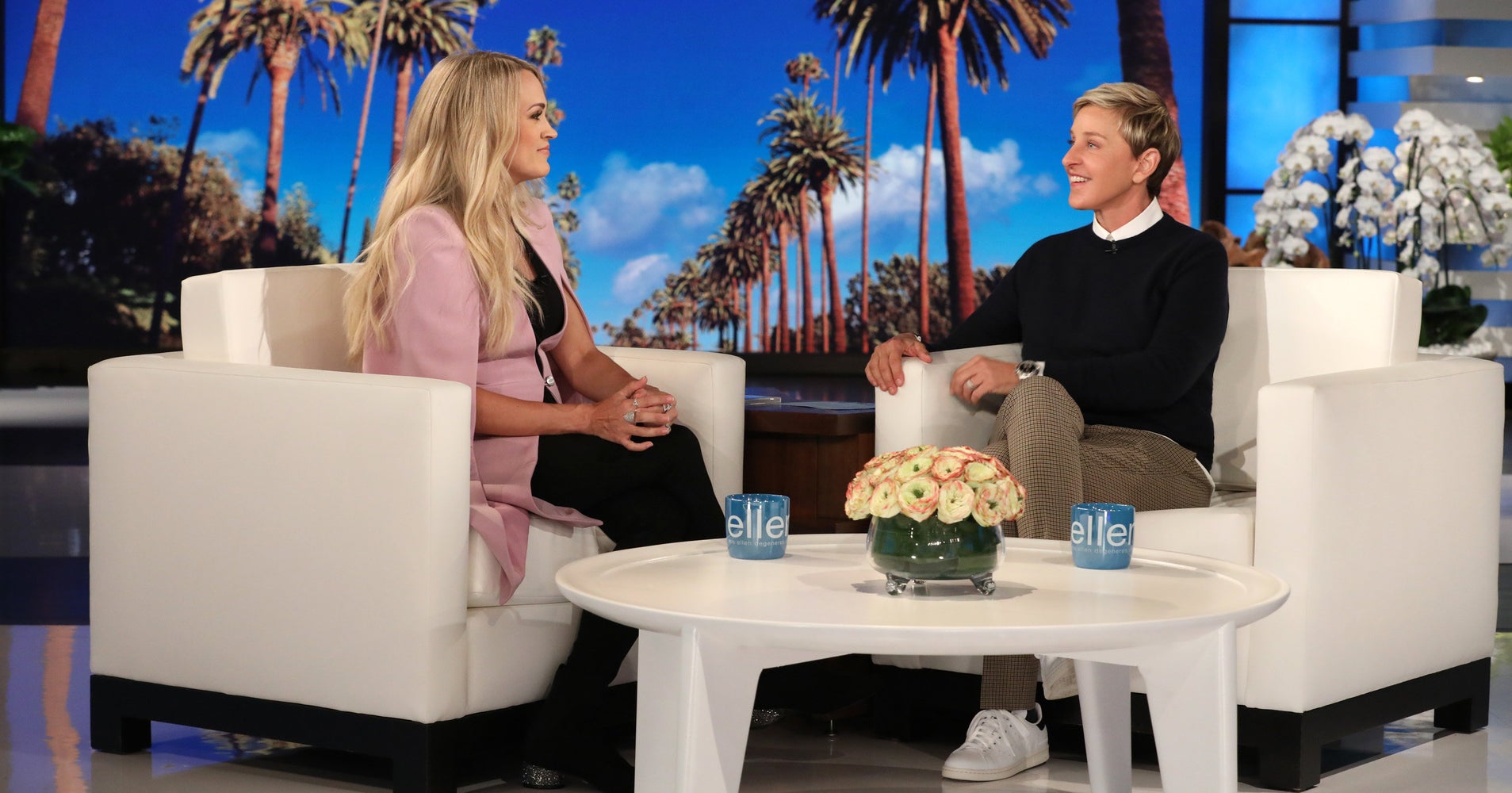 "I kind of fell up steps a little bit," Underwood said. "I kind of tripped before I got there, and then the step was kind of the problem. If it had been flat ground, I would've been fine."  
She continued: "It was one of those random things. In life, I feel like we all kinda have some unexplainable randomness that happens sometimes. I feel good now."
The 35-year-old singer made headlines earlier this year when she announced that she was "not quite looking the same" after getting between 40 to 50 stitches. 
She told DeGeneres that she felt compelled to come forward so that fans wouldn't misinterpret the change in her appearance as the result of procedures she'd had done "electively."  
"It definitely was not a choice," she said. "But I feel close to myself. I feel pretty close to normal." 
Later on, Underwood performed her new single, "Love Wins." She'll return to the concert stage Saturday as part of the iHeartRadio Music Festival in Las Vegas.