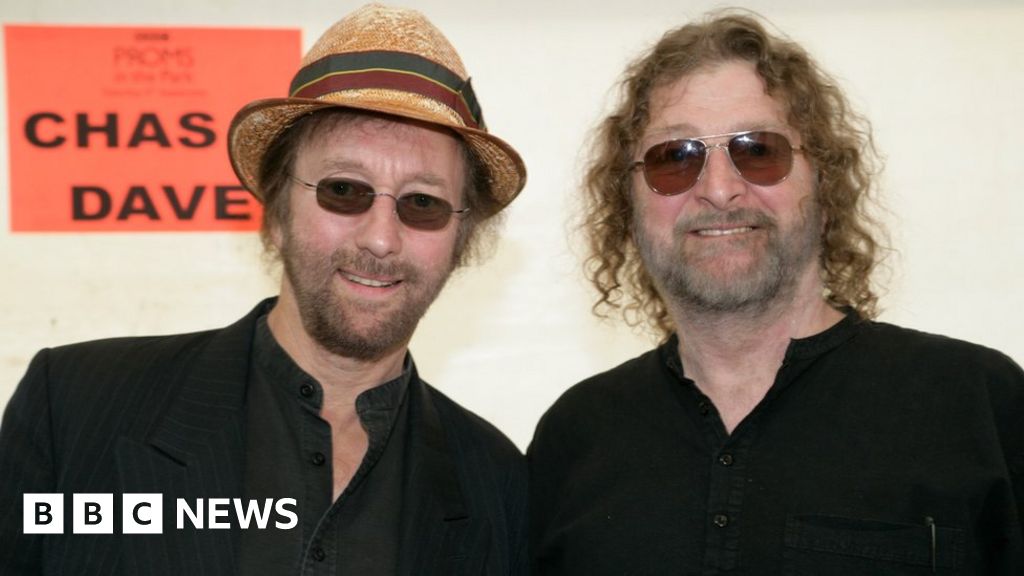 Chas Hodges – one half of the musical duo Chas and Dave – has died at the age of 74.
The duo's Twitter account said he recently received treatment for oesophageal cancer but died peacefully in his sleep in the early hours of this morning.
Chas and Dave enjoyed the height of their fame in the 1970s and 1980s with hits such as Rabbit and Snooker Loopy.
They also performed four FA Cup final songs with Tottenham Hotspur FC.
The statement on Chas and Dave's Twitter page read: "It is with tremendous sadness that we announce the passing of our very own Chas Hodges."
Born in north London in 1943, Hodges' career began as a session musician in the 1960s.
He went on to team up with Dave Peacock in the 1970s and Chas and Dave's debut album One Fing 'n' Anuvver was released in 1975.