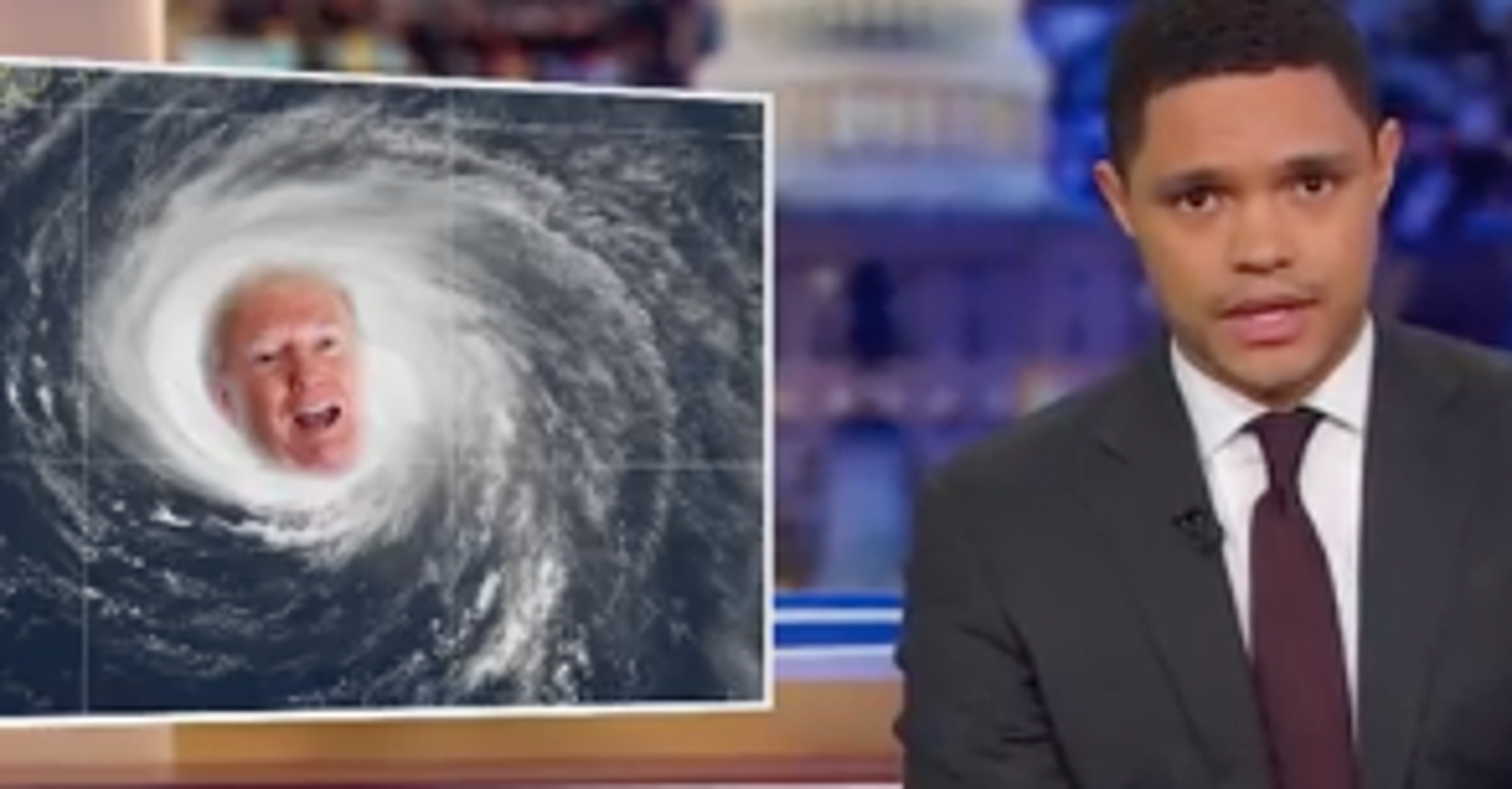 Trevor Noah got down to the real upheaval rocking the U.S. on Thursday: "S**tstorm Donald."
That's when "The Daily Show's" own "meteorologist" Roy Wood Jr. started tracking "S**tstorm Donald" on his weather map as "real Category 4 tweets — none of that low-level covfefe shit."
Wood also warned about incoming spinning Kellyanne Conway heads on his map. On Sunday, the White House adviser is going to be advancing in a cleanup attempt, insisting there's "no such thing as a Puerto Rico and you're a racist for thinking there is," Wood predicted.
Correspondent Desi Lydic reported that the National Guard has warned people to "get out of cellphone range before any more tweets come."
Check out the rest of the clip above.
Not to be missed: Utah GOP Sen. Orrin Hatch's response when someone asks him about Trump's tweets.