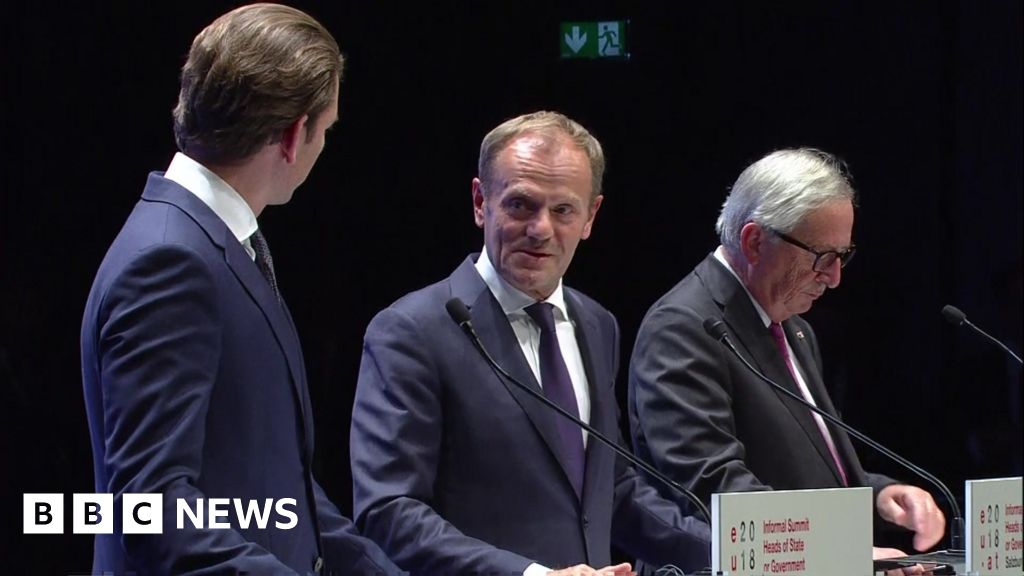 European Council President Donald Tusk says the UK's suggested economic relationship with the EU "risks undermining the single market".
Mr Tusk was speaking after 27 EU leaders met – without UK Prime Minister Theresa May – to discuss the latest state of Brexit talks.
He said that while the leaders accepted there were some positive elements in the UK's so-called Chequers plan for post-Brexit relations, the economic framework suggested "would not work".