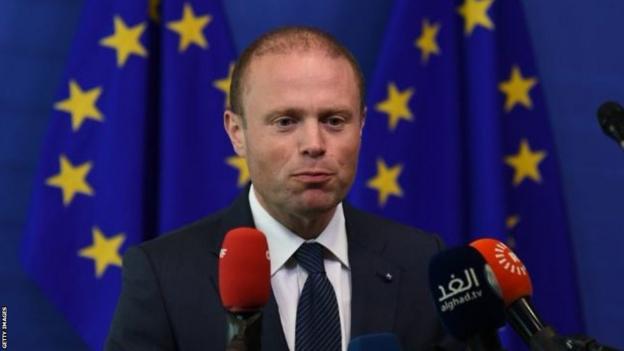 EU leaders are "almost unanimous" about wanting the UK to hold another referendum, the prime minister of Malta has said.
Speaking to the Today programme, Joseph Muscat said most of his counterparts would like the "almost impossible" to happen in the hope of reversing the 2016 result.
Campaign group People's Vote is also calling for another referendum, arguing there should be a choice for voters between leaving with, or without, a deal or staying on current terms.