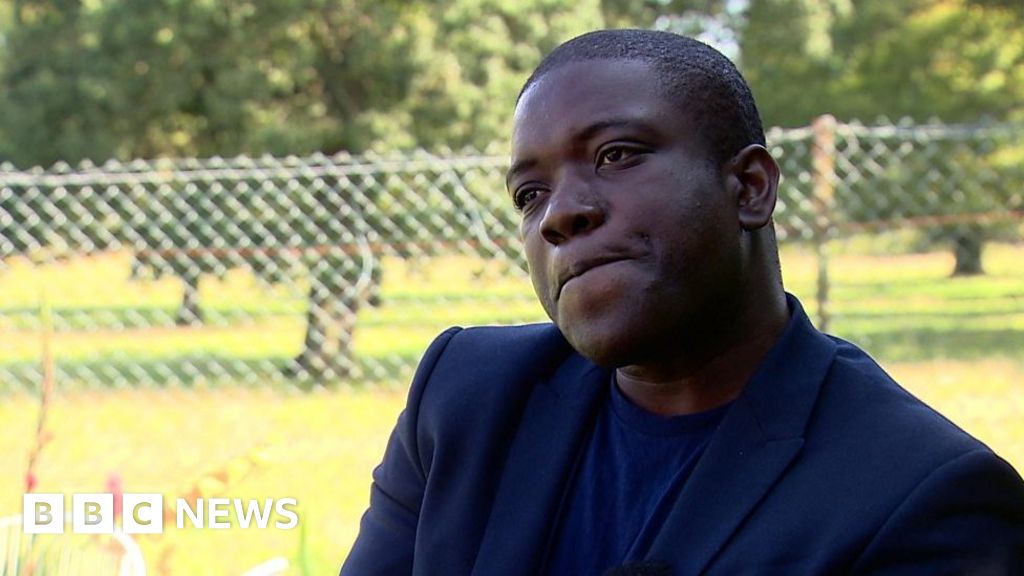 Kweku Adoboli, the former UBS trader convicted of fraud, is making a last-ditch bid to block his deportation to Ghana, where he was born.
He expected to be put on a charter flight late on Tuesday, his lawyer said.
Adoboli's legal team is seeking an injunction and a judicial review of the decision, arguing his removal was not necessary to serve the public interest.
Adoboli served four years of a seven-year sentence for a £1.4bn fraud.
He was released in 2015 and has spent the time since doing a mixture of paid and unpaid work, designed to share lessons learned from his experience.
He has delivered training to people in the banking industry and to civil servants.
Speaking from Harmondsworth Immigration Removal Centre near Heathrow, Adoboli blamed the decision to deport him on a controversial Home Office policy to create a "hostile environment" for illegal immigrants in the UK.
Adoboli, who left Ghana at the age of four and has lived in the UK since he was 12, said his case would set a precedent that would "allow the Home Office to deny human rights to many other deserving cases".
Since he was detained on 3 September, almost 75,000 people have signed a petition against his deportation, with more than 130 members of the UK and Scottish parliaments signing a letter to Home Secretary Sajid Javid asking him to intervene.
Immigration minister Caroline Nokes said in a letter that all foreign nationals sentenced to more than four years' imprisonment were subject to automatic deportation, unless there were compelling reasons for them to remain.
The public expected "robust action" to be taken against foreign nationals who had committed crimes, she wrote.
Adoboli was found guilty for booking fictitious trades to cover up big losses during the financial crisis between 2008 and 2011.
He pleaded not guilty, saying his senior managers knew what he was doing and encouraged him to take risks.