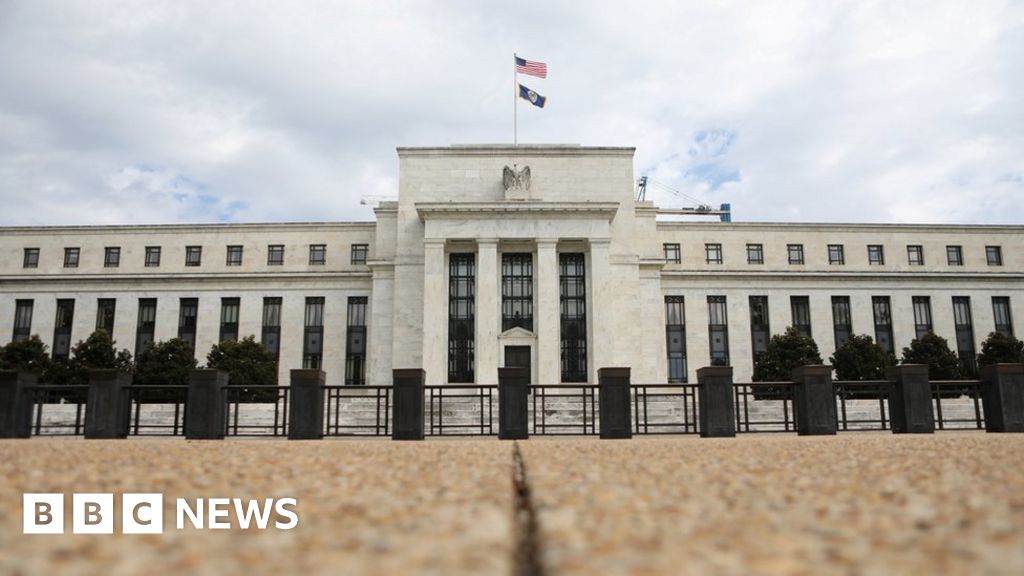 The US Federal Reserve is widely expected to raise interest rates again at its regular meeting on Wednesday.
Analysts expect the central bank to increase the target for the bank's benchmark rate by 0.25%, to a range of 2%-2.25%.
The move would mark the bank's eighth rate rise since 2015, continuing its policy of gradual rate rises.
Fed Chair Jerome Powell endorsed that approach again last month, saying it was a safe path amid uncertainty.
Now investors are looking for clues about how high the Fed might eventually go – as well as signs that policymakers could start to move more aggressively.
US interest rates remain relatively low, reflecting the Fed's decision to lower them dramatically amid the 2007-2009 financial crisis in an effort to encourage borrowing and boost economic activity.
Mr Powell and other economists say the economy is strong enough now that such stimulus is no longer necessary.
US gross domestic product grew at an annual pace of more than 4% in the second quarter of this year, and the unemployment rate continues to hover below 4% – near historic lows.
Price inflation, which had been sluggish, has also started to pick up, hitting the Fed's 2% target – and exceeding it by some measures.
Higher interest rates make borrowing more expensive, slowing economic activity and curbing price inflation.
But analysts worry that raising rates too quickly could tip the economy into recession. They say the Fed's position is particularly perilous, given other risks to the economy, including shifting trade policy.
Most analysts expect the Fed to raise rates again in December, with increases continuing in 2019.