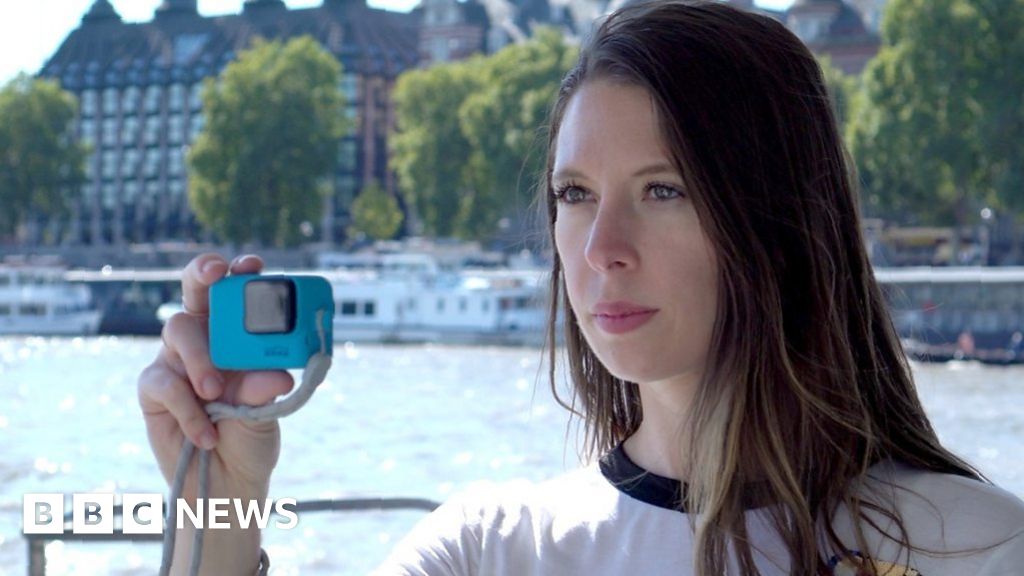 GoPro's latest action camera promises to produce smooth videos without the need for a separate gimbal or other stabilisation equipment.
The Hero 7 Black can record steadied clips in real-time and sped-up hyperlapse mode.
The company has posted a loss in all but one of the previous 11 quarters, leading to speculation that it might be taken over by a larger camera manufacturer.
The BBC's Leo Kelion asked GoPro founder Nick Woodman whether he had plans to sell the firm.