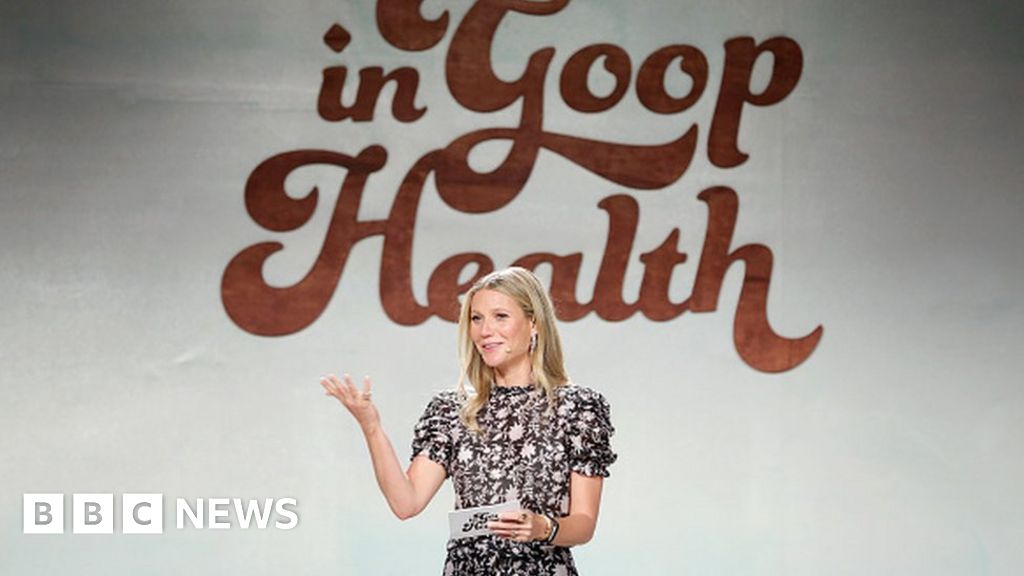 The controversial lifestyle brand founded by Oscar-winning actress Gwyneth Paltrow has opened its first UK store.
Goop's pop-up store in Notting Hill, west London, opens on Tuesday until late January.
Its online store is also available to European customers for the first time in its 10-year history.
Goop has been criticised by doctors and scientists who allege that it uses pseudo-science to peddle products.
What is Goop?
Goop began in September 2008 as a newsletter produced by Ms Paltrow for her friends.
It has since grown into an lifestyle and beauty business reportedly worth £190m ($250m), with a website, online store, pop-up shops, a magazine and a series of so-called "wellness summits".
The website has content on beauty, food, fashion and travel, and sells a range of health-related products along with make-up, jewellery, clothing, bags and even sex toys.
Ms Paltrow is part of a long list of celebrities with businesses in health, fitness and fashion, including actress Jessica Alba's Honest Beauty and Beyonce's 22 Days Nutrition.
Have there been controversies?
Ms Paltrow has increasingly come under scrutiny from scientists and doctors who say she uses pseudoscience to sell products.
Following a lawsuit earlier this year, the website was forced to pay $145,000 (£112,000) for making unscientific claims about vaginal "eggs".
Goop claimed the eggs, which are made from jade and rose quartz and can be inserted into the vagina, could balance hormones and regulate menstrual cycles. The company said it had not received any complaints about those claims.
"It's important to hold companies accountable for unsubstantiated claims, especially when the claims have the potential to affect women's health," said Tony Rackauckas, the Orange County District Attorney who led the legal action.
Goop has also attracted controversy for promoting coffee enema machines and for recommending women steam-clean their vaginas to rebalance hormones and clean their uteruses.
Recently, Ms Paltrow revealed that plans to create a magazine in partnership with Conde Nast fell apart after the publisher insisted on fact-checking Goop articles. The magazine closed after two issues were published online.
"They're a company that's really in transition and do things in a very old-school way," she told the New York Times. "We realised we could just do a better job of it ourselves in-house."
Goop has since hired a lawyer to vet all claims on its website, and recruited an editor from Conde Nast to run its magazine.
Will the new store boost Goop?
While some retailers are finding trading difficult, Goop joins other online businesses such as Amazon in opening bricks and mortar stores.
"A lot of the online retailers will do this more and more, because rather than have a permanent physical store open just the once, a pop up becomes an event," says retail expert Clare Bailey.
"It's a great way to acquire customers who wouldn't buy from an online store but want to see products and have a chat about them, and to build customer loyalty."