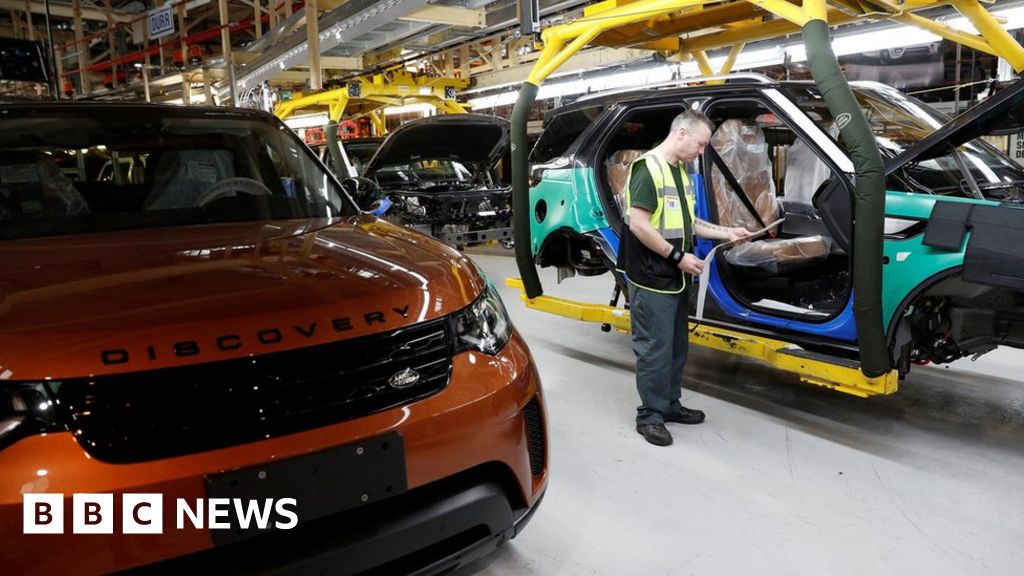 Jaguar Land Rover workers at the company's Solihull plant have been put on a three-day week until Christmas.
The UK's largest carmaker said it was making "temporary adjustments to our production schedules" at its Castle Bromwich factory.
Jack Dromey, the Labour MP for Erdington, blamed the "Brexit chaos and the mishandling by ministers of the transition from diesel" for the move.
He said the change was intended to prevent further job losses at JLR.
Both issues were a "growing threat" to the plant, Mr Dromey tweeted.
Last week, JLR boss Ralf Speth warned the government to get "the right Brexit" or risk big job cuts at the carmaker.
The production cutbacks come on the day that Sir Bernard Jenkin, the Tory MP and Brexit supporter, accused Mr Speth of scaremongering with his prediction.
"I'm afraid I think he's making it up. We've had figures made up all the time by the scaremongers in this debate and I'm afraid nobody believes them," he told the BBC's Today programme.