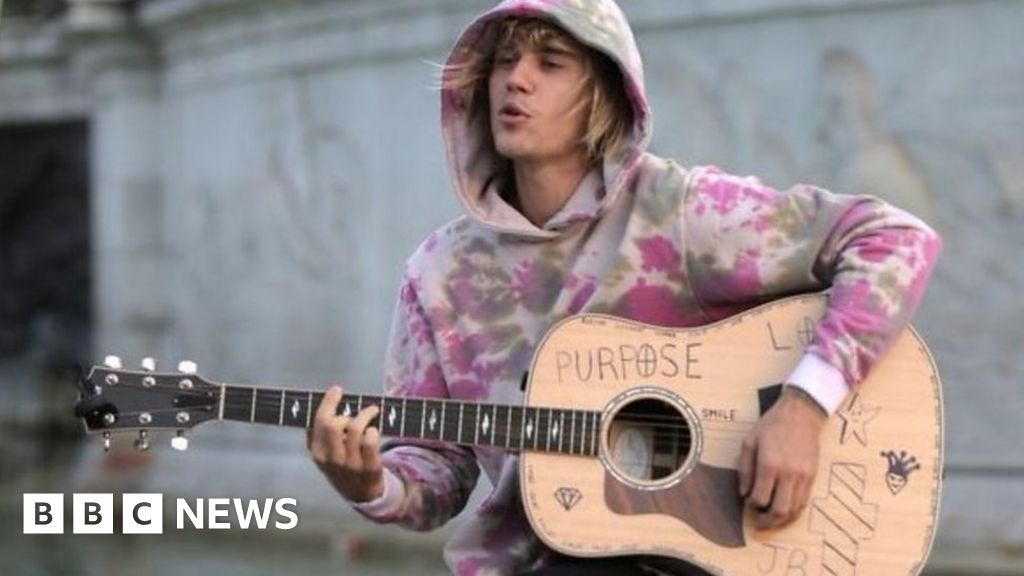 Justin Bieber has been spotted busking outside Buckingham Palace in London.
The Canadian singer's impromptu gig not only surprised fans but also his fiancee Hailey Baldwin as he started to serenade her.
Baldwin, a model and niece of Alec Baldwin, filmed Bieber as he played songs on his acoustic guitar at the foot of the Victoria Memorial.
The couple announced their engagement in July and were in the UK as Baldwin was walking the catwalk at London's Fashion Week.