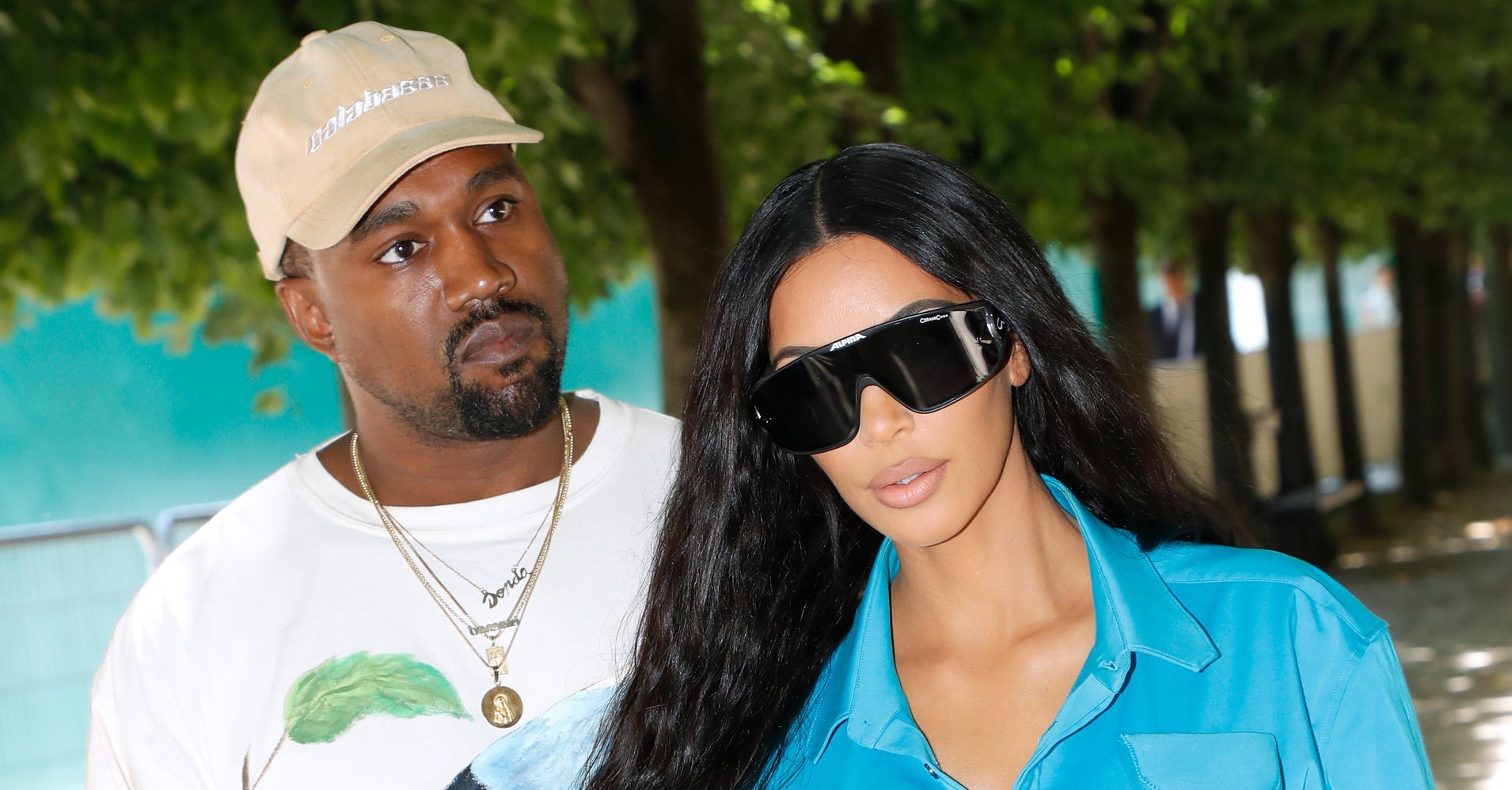 In case you need more Kanye West in your life (*crickets*), he's now moved over to Instagram to defend the honor of his wife, Kim Kardashian. 
The reality TV star can certainly handle herself in the clapback department (exhibits A, B and C), but the rapper has stepped in to address a trio of men ― Drake, Nick Cannon and Tyson Beckford ― who have all done things that aren't "sitting right with my spirit."
"Now that I'm up out the sunken place I can think and I can just be Ye and express how I feel," he said. 
The Toronto rapper, who's been feuding with West for some time now, references a woman named Kiki, which just so happens to be Kardashian's nickname, in his hit song "In My Feelings." Cannon, who once upon a time dated the beauty mogul, gave weight to the theory during a recent interview, describing the rumor as not that "far off as a concept."
"The fact that it's people making rumors or thinking that you fucked my wife and you not saying nothing and you carrying it like that. That don't sit well with my spirit," Ye said. "You know if I had a girlfriend from Chicago, her name was Ranita, and then you was married to Rihanna. I wouldn't make no song called 'RiRi.'"
"So when you're like, 'Oh, I don't know where it came from,' you're too smart for that, bruh," he continued. "You know where that come from. Don't make no record with nothing that can be confused."
Kardashian addressed the rumors herself in a no-nonsense comment earlier this summer after a conspiracy thread about her being the Kiki in question went viral. "Never happened. End of story," she wrote on Instagram.
As for Cannon, West kindly told the actor, "Don't mention my wife" in interviews, and he even had some suggestions on how the "Wild 'n Out" star can approach the topic in the future. 
"If someone brings my wife up, say, 'I respect that man, I'm not speaking on that.' Don't be making no suggestions — like nobody fucked my wife," West explained.
West, however, was having none of it ― he made a fuss on a Fashion Week red carpet earlier this month when a journalist asked him a question about Beckford ― and directly addressed the male model on Instagram. 
"As far as Tyson Beckford goes, don't speak on my wife, bro. Like none of y'all speak on my wife period," West said. "What are you talking about? I'm married. We're in love, we're a family."
"All three of y'all, come talk to me. We'll work it out," he added.
No word yet on how West's comments have been received by the trio, as Drake Beckford and Cannon have yet to issue a response.