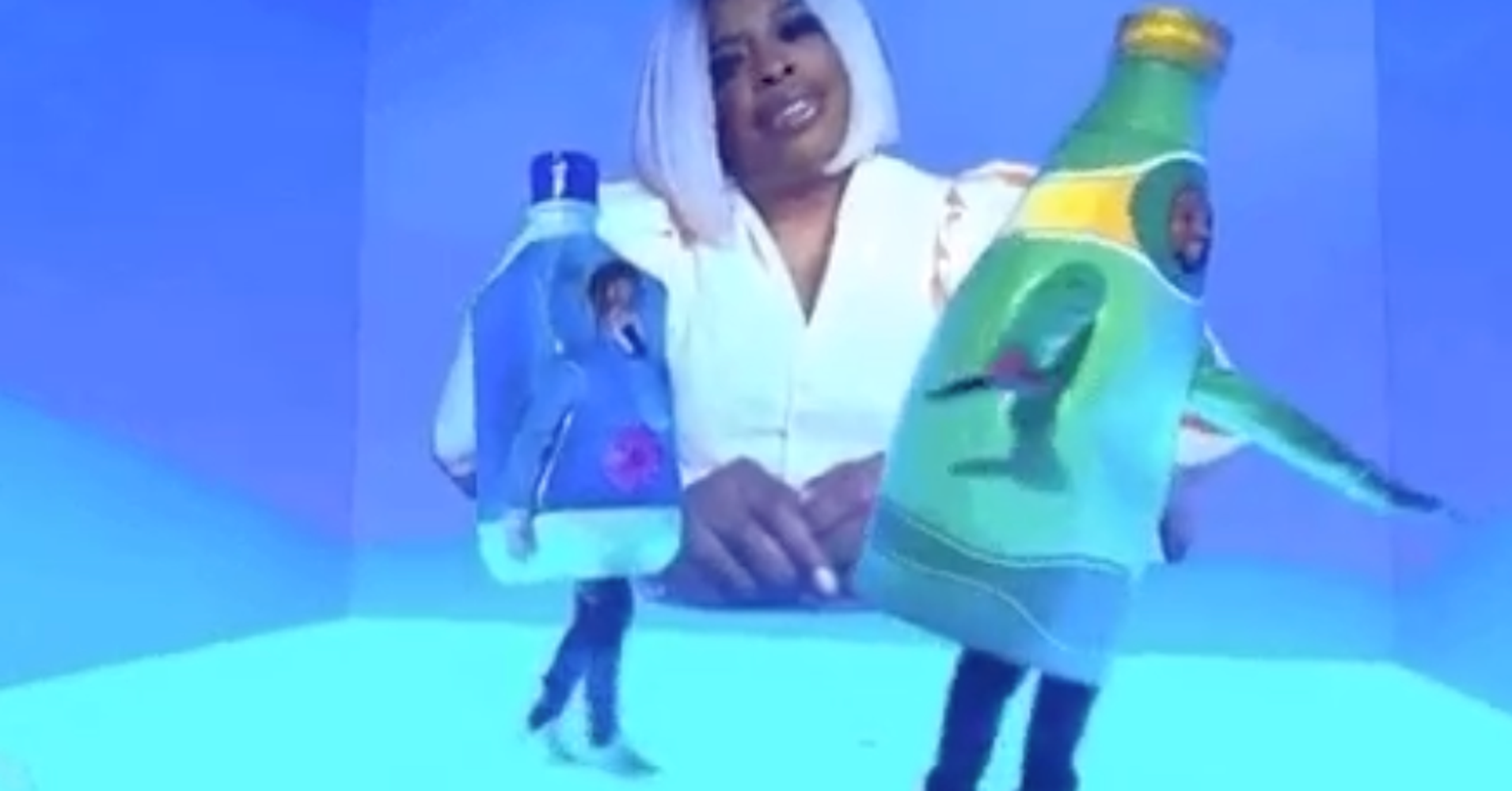 YE (as he now goes by) appeared dressed as a giant Perrier bottle beside Lil Pump, who was dressed as a Fiji bottle.
While West went on to perform another two songs, Twitter users were too confused to be thirsty for more. 
Love and respect Kanye but no explanation or excuse for tonight on SNL. No other artist would get a pass for this

— kellysaid (@kellysaid) September 30, 2018
That was the most underwhelming Kanye SNL set EVER!! SMDH

— German Lopez (@germanlo123) September 30, 2018
The rapper was later joined by Teyana Taylor for a performance of "We Got Love" before capping things off with "Ghost Town," accompanied by Kid Cudi and 070 Shake.
KANYE'S STILL WEARING THE FUCKING MAGA HAT?!? What in the actual fuck.

— Touré (@Toure) September 30, 2018
Comedian Chris Rock ― who was in the audience ― managed to capture some of the tirade on his Instagram account.
"The blacks want always Democrats… you know it's like the plan they did, to take the fathers out the home and put them on welfare… does anybody know about that? That's a Democratic plan," West said. "There's so many times I talk to, like, a white person about this and they say, 'How could you like Trump? He's racist.' Well, uh, if I was concerned about racism I would've moved out of America a long time ago."