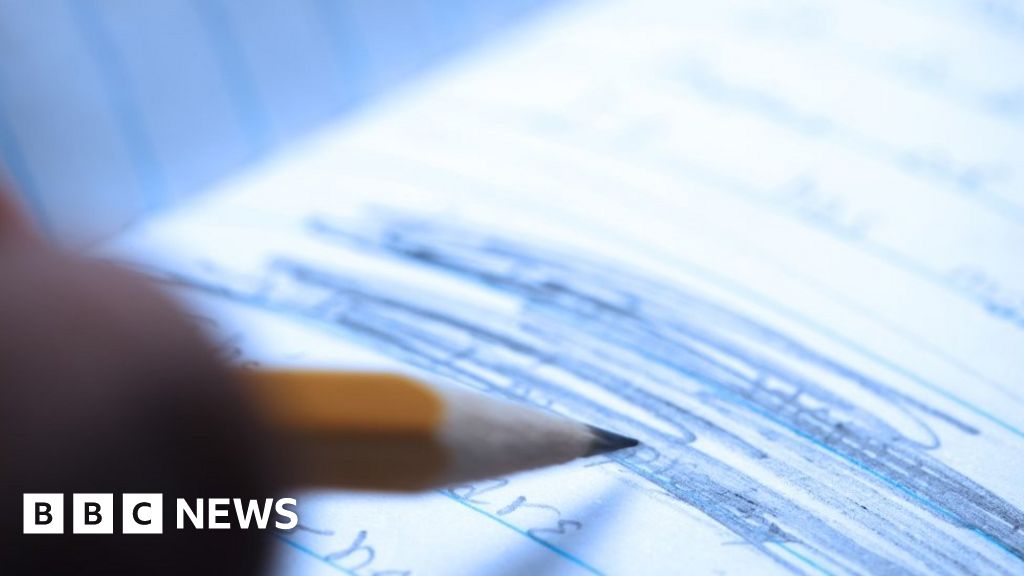 Making a great album is like making a great sandwich: The trick is knowing when to stop.
If inspiration is the bread and butter, it's the choice of fillings that decide whether the record becomes a sumptuous feast or a disappointment.
Just look at Kanye West's The Life Of Pablo. The star obsessed over the record for months after its release in 2016, making prominent changes to at least 12 of its 20 tracks, often to their detriment.
On the flipside, U2 famously felt rushed to complete 1997's Pop album, delivering a "compromise project" on the eve of their world tour. They later re-recorded several of the tracks for a greatest hits album, labelling those the definitive versions.
This year's nominees for the Mercury Prize, it's safe to say, have delivered some of the most tasty musical sandwiches of the past 12 months.
So, ahead of Thursday's prize-giving ceremony, we asked them to name the last thing they added, tweaked, fixed or removed from their albums.
Noel Gallagher
"About 48 hours before the artwork needed to be finished and delivered, we got notice that we couldn't get clearance for a shot we wanted to use on the cover," says Gallagher of his album, Who Built The Moon?
"It meant we had to re-shoot the cover and deliver it that day! Where would we find a model? Luckily she was sat at my kitchen table.
"The girl you see on the cover is actually my wife… Who, miraculously, wasn't busy gassing on the phone that day and agreed to do it as long as she could style herself and keep the clothes after.
"She is still available for album shoots."
Nadine Shah
Nadine Shah's acclaimed third album, Holiday Destination, charts the current "rise in nationalism and decline in empathy".
It's a subject she's experienced first-hand, as a second-generation immigrant (her father moved to the UK from Pakistan and her mother is English with Norwegian heritage) and one of the most visible Muslim women in music.
The last thing she recorded for her album was a chant at a pro-immigration demonstration, which closes the title track.
"I recorded it on my phone and sent it over to [producer] Ben Hillier just in time to have thousands of people chanting, 'Say it loud, say it clear, refugees are welcome here,'" she says.
"I'm so glad that that's on there. I wanted to be very direct and I wanted people to be very aware of the context of the album.
"Once they've heard that chant, other lyrics will make sense, even if they're slightly more abstract."
But Shah, who is the bookie's favourite to win the Mercury Prize, admits the very, very last tweak she made to the album was "turning all the vocals up".
Novelist
Track seven on Novelist's debut album is a 55-second groove called Happiness In The Summer, over which the Lewisham-born MC delivers two thoughts – that he's "happy in the cold and the summer" and that "no weapon formed against me will ever prosper".
"It's not even a song, it's a skit," he says. "I was going to put the beat on there as an instrumental; but then I thought, 'I've already put two instrumentals on the album, this is pushing it.'"
So he jumped on the mic to flesh it out a little, just hours before the album was finalised.
"Those lyrics just came off the top of my head," he grins.
Lily Allen
"The last thing we changed was the drums on Come On Then, which is the opening track," says Allen of the vituperative curtain-raiser to her fourth album, No Shame.
"It went through about six producers that song. It's very chaotic and quite kind of weird."
Florence and the Machine
Until late in the day, Florence Welch intended to call her fourth album "The End Of Love," after one of the album's most searingly personal tracks – but she ultimately chose the more optimistic title High As Hope.
The change of heart reflected the singer's newly mature attitude to relationships.
"I'd changed my idea of what love was," she told BBC 6 Music's Steve Lamacq. "I thought love was this desperate longing, painful feeling. Then I realised love didn't have to be chaotic. It could be a peaceful feeling.
"There could be a way of being in love that wasn't all highs and lows and drama."
Jorja Smith
"The last thing I finished or changed was Lifeboats," says the singer, referring to a freestyle rap that (briefly) ups the pace towards the end of her soulful debut, Lost & Found.
The song accuses "greedy wasteful men" of ignoring those in need.
"Why are all the richest staying afloat?" she raps. "Seeing all my brothers drowning, even though they nicked the boat / Mothership ain't helping anyone."
"I wasn't going to put it out," she says. "I was a bit nervous as it's a bit different to what I usually do. I just thought – I don't know if people will like this… but they did. So that's good!"
Wolf Alice
"It was probably something to do with Don't Delete The Kisses," says singer Ellie Rowsell, "because that one seemed to take the longest".
"We had quite a lot of versions of it. We didn't know quite how clubby we wanted to make it. There are a million synths in there."
Speaking to the Song Exploder podcast, Rowsell also revealed the song – a dreamy diary of infatuation that's the stand-out track on the band's second album, Visions Of A Life – had a last-minute lyrical rewrite that altered its ending.
"I changed the last chorus to be an optimistic one, from 'What if it's not meant to be?' to 'Me and you were meant to be,'" she said.
"It wouldn't have been nice to end it on a sad question. Then it wouldn't have been a love song."
Everything Everything
Singer Jonathan Higgs struggled for days to get the perfect vocal on the swooping, acrobatic Good Shot, Good Soldier – but there was another song on the quartet's fourth album, A Fever Dream, that bugged them until the final days of recording.
"There was a big question mark over Night Of The Long Knives," says guitarist Alex Robertshaw, adding there were "five or six versions" that just didn't work.
It wasn't until they cooked up what he calls "the siren chorus" – a divebombing, buzzsaw synth line that lacerates the chorus – that they finally felt satisfied.
"As soon as we finished that we were like, 'This is the opening track.'"
Follow us on Facebook, on Twitter @BBCNewsEnts, or on Instagram at bbcnewsents. If you have a story suggestion email entertainment.news@bbc.co.uk.