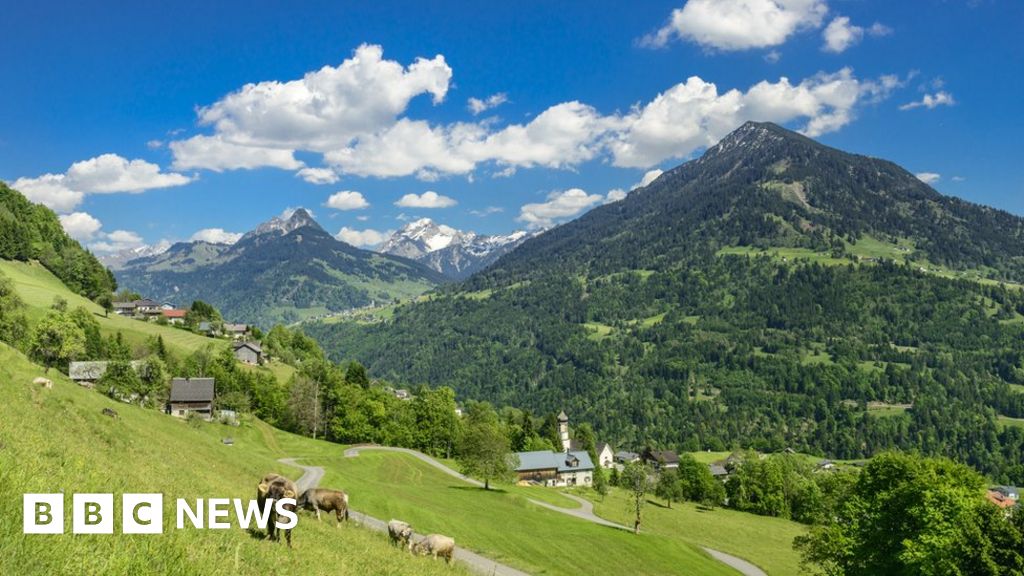 Both sides in the Brexit negotiations face "enormous negative consequences" if they fail to reach a deal, a former EU commissioner has warned.
Franz Fischler was EU Commissioner for Agriculture, Rural Development and Fisheries between 1995 and 2004.
Mr Fischler told BBC Wales there was a "clear risk" the UK would leave without a deal.
"Nobody should argue [that would] only damage the UK," he said, predicting "huge damage for both sides".
Mr Fischler said he believed Brexit had been a wake-up call for the EU.
But he also said the UK could not just "take away the goodies" of membership and leave the rest.
"The negotiations are not going very well and there is a clear risk it comes to a delay," he added.
"It will anyhow be a loss – a loss for the UK and for the remaining 27 countries. But this loss would be much much bigger if we didn't have in the end an agreement. Therefore I think it is worth fighting for such an agreement and to negotiate very hard.
"In the end I have a certain optimism that a common solution will be found."
Reform of farm subsidies within the EU was also needed, he argued – especially in light of the loss of the UK's share of funding for the Common Agricultural Policy.
Direct payments to farmers are likely to be cut, with the European Union moving in a similar direction to the approach being advocated in the UK of rewarding farmers for delivering public goods, such as environmental projects.
He also said that Welsh farmers face "big difficulties" outside the EU unless the public do more to support them.
Trade barriers in the event of a no-deal could hurt the Welsh lamb sector in particular, Mr Fischler predicted, with European buyers turning elsewhere.
Currently farmers are heavily reliant on exporting their goods to EU markets, including nearly a third of Welsh lamb, while 13% of Welsh beef is exported outside the UK.
Better marketing and investment would be required to promote the products within Wales and the UK, Mr Fischler claimed.
Consumers would need to show "a certain patriotism" for local food.
Whatever the outcome of negotiations, he claimed Welsh farmers were unlikely to be better off, predicting that the budget for farm subsidy payments "will not be the same as it is now".
"The question is will the British government be ready to replace the funds [to support farming] which are now covered by the EU with national funds?"
Mr Fischler spent six years as Austria's farming minister and is now President of the European Forum Alpbach, a non-profit organisation that hosts an annual ideas festival.
He said Wales could learn a lot from his country's approach.
"Like Wales, Austria is also a disadvantaged area for agriculture, we have many mountain farmers, many small size farms – but they make a living out of their activities only because they are marketing and selling locally."
When asked to comment on Mr Fischler's views, the European commission referred to Michel Barnier's first speech on the negotiations, which he said would have "important consequences for our economies and for our people on both sides of the channel".
On Thursday the Welsh Government will announce £3.2m in EU funding for five projects to prepare the food, farming and fisheries industries for Brexit, including with branding.
Rural Affairs secretary Lesley Griffiths said: "A 'no deal' departure from the EU would have a catastrophic impact on our economy and jobs. The publication of the latest set of technical notes only further highlights the possibility of a world of new burdens, red tape, disruption and uncertainty.
"That is why it is so crucial that our industries put themselves in the best position and prepare for a post-Brexit world."
Gwyn Howells, chief executive of Meat Promotion Wales, said it was "absolutely true" that more would need to be done to increase sales of Welsh food and drink locally in the event of a no-deal, and warned it was imperative that politicians "thrash out a deal".
But rural affairs spokesman for the Welsh Conservatives Andrew RT Davies said Brexit offered "a great opportunity to tailor-make a solution for Welsh agriculture".
"What we want is a deal that suits both parties and encourages trade across borders."