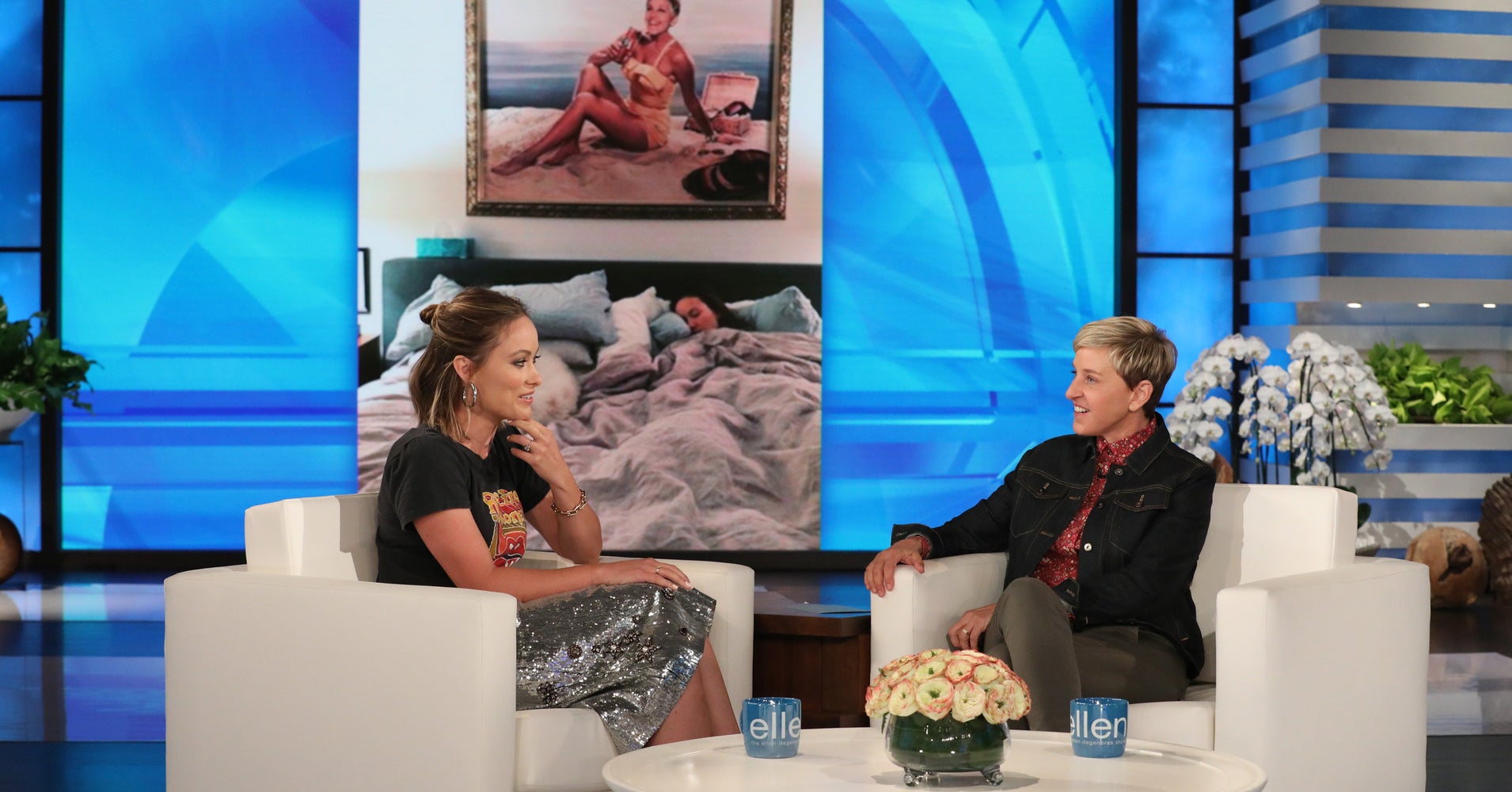 Appearing on "The Ellen DeGeneres Show" Tuesday, Wilde said that she and her husband, Jason Sudeikis, had hung above their bed a gag gift that the host had given them six years ago: a 1950s-pinup-style portrait of DeGeneres on a beach in a yellow swimsuit. 
DeGeneres had all but forgotten about the present until Wilde posted a photo featuring it on Instagram for National Dog Day on Aug. 26. (The family's late dog, Paco, was featured in the photo.)
"It's the most important piece of art that's ever been made," Wilde quipped.
After that photo was taken, the "Life Itself" star said, she and Sudeikis placed the painting outside the bedrooms of their 4-year-old son, Otis, and daughter Daisy, who turns 2 next month. The new placement, however, has led to an interesting issue.
"It's the first thing that they see when they wake up," Wilde said. "They say, 'Uh, that's our real mother.' And I say, 'Yes.'" 
The race in that district, which includes Charlottesville, is "really important," Wilde said. "Virginia has this wave of women who are running for Congress, and it's really exciting because they're going to change the way that Virginia is and hopefully the entire country is."