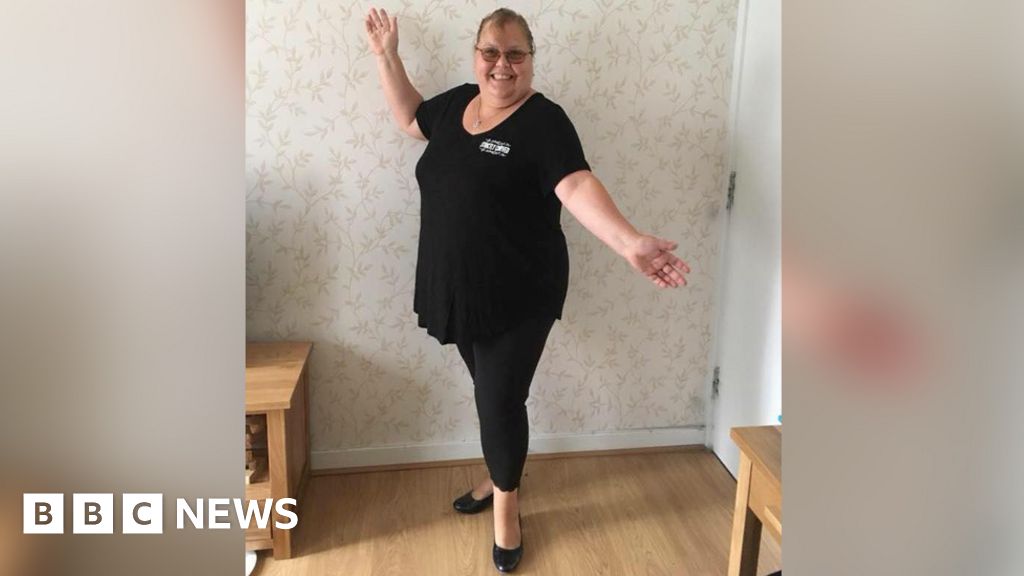 A plus-size dance teacher has been told to rename her business by the BBC.
Teresa Lawrence runs Strictly Curved – a dance group "dedicated to people with curves and a fuller figure".
But after applying to trademark the business name, BBC lawyers asked her to change it, claiming it was too similar to the popular TV dance show, Strictly Come Dancing.
A spokesman for the broadcaster said it was concerned members of the public could be "misled".
Ms Lawrence, 50, has been offering classes in Brentwood and Basildon for the last four weeks and welcomes dancers ranging from size 12 to 30.
She has been given until the start of October to drop the Strictly from her business name – or face an expensive court battle.
'A bit petty'
The dance teacher, who is a size 24 herself, said: "They sent me a letter to say I could not use the name, but I really want to keep it.
"Anything that sounds like Strictly is basically not allowed – they're saying I'm trying to fool people into thinking I'm in association with the BBC or teaching Strictly classes, which I'm clearly not."
Ms Lawrence, who has been teaching dance for 22 years, said the whole thing was "a bit petty" but she was keen to appeal to the BBC's "better nature".
"I have sent them pictures of my classes so they can see exactly what I am doing and have even invited them to come down," she said.
"I know I can't ever be in competition with the BBC but it's more the principle of the thing."
A BBC spokesman said: "We're fully supportive of someone running dance classes and wish them luck, but it's important the public isn't misled and don't mix up an independent dance business with something endorsed by the BBC."
You might also be interested in: