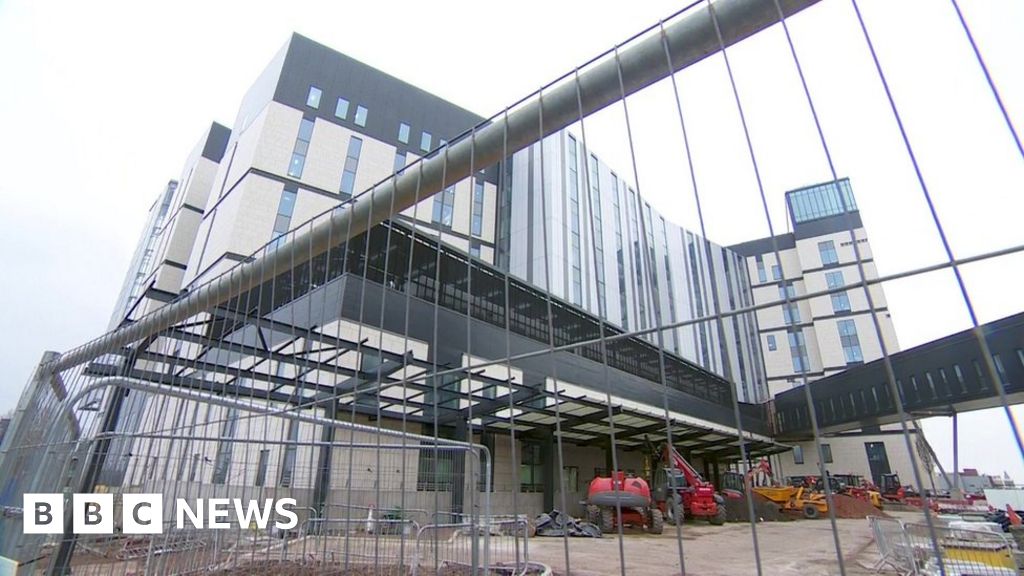 NHS bosses are considering scrapping a private finance deal to allow work to resume on the Royal Liverpool Hospital.
Work on the £335m hospital stalled in February following the collapse of construction giant Carillion.
The trust that runs the hospital refused to confirm reports the government could take over but said an option to "terminate" the project agreement will be discussed later.
The Department of Health and Social Care called the reports "speculation".
The 646-bed hospital was originally set to open in March 2017 with funding secured under a Private Finance Initiative (PFI).
Bosses at the Royal Liverpool and Broadgreen University Hospitals NHS Trust said recently that work would not be finished until the middle of 2020.
Under PFI, companies provide money for new hospitals and then charge annual fees.
The building, which is about 80 to 90% complete, cannot be opened until a new contractor is appointed.
But the cost of fixing the problems left by Carillion, including repairs on beams in the structure, have spiralled and local MPs have called on the government to intervene.
Liverpool Walton Labour MP Dan Carden has previously said the hospital should be brought into public ownership.
"If this is true it is very good news," he said.
In February, Carillion filed for compulsory liquidation with debts of about £1.5bn with local MPs calling on the government to intervene.
Birkenhead MP Frank Field described the incomplete hospital as a "creaking monument to… greed" following a damning report into to "rotten corporate culture" at Carillion.
The company was accused of "greed" at this week's Labour Party Conference in Liverpool.
Dave Prentis, the leader of Britain's second largest union UNISON, said the Royal had become "an epic monument to failure".
---
Analysis
By Claire Hamilton, Political Reporter, BBC Radio Merseyside
A bit of good news on the future of the Royal Liverpool Hospital appears tantalisingly close.
Labour MPs and local political leaders have been banging the drum all week at the party's conference, maximising the impact of having this unfinished "monument to greed" (to quote Walton's Dan Carden) on their doorstep.
They claim that once again, a crisis in the north is being ignored. A public meeting last week heard from staff at the existing hospital who said it was failing fast.
Mayor Joe Anderson described how, at a recent check-up, he'd seen a bin overflowing with water from a leaking air conditioning unit.
Local councillors say the 1970s building sitting alongside what should be a fully-functioning 21st Century hospital is a daily reminder of the impact the collapse of Carillion is having on ordinary people's lives.
---
NHS bosses have also revealed the new hospital was built with unsafe cladding that does not meet fire safety regulations.
Trust chief executive Aiden Kehoe said the cladding problem had only recently come to light, in part due to new building standards following the Grenfell Tower tragedy.
A review of the final cost and timescale to complete the Royal Liverpool project was expected to finish by the end of October, the trust spokesman said.
A Department of Health and Social Care spokeswoman said it was committed to getting the hospital built as quickly as possible and was working with all parties involved to find a solution "which minimises further delays and ensures value for money".
She added: "The trust's board is meeting today to review the situation, and we expect to have an update on the next steps thereafter."