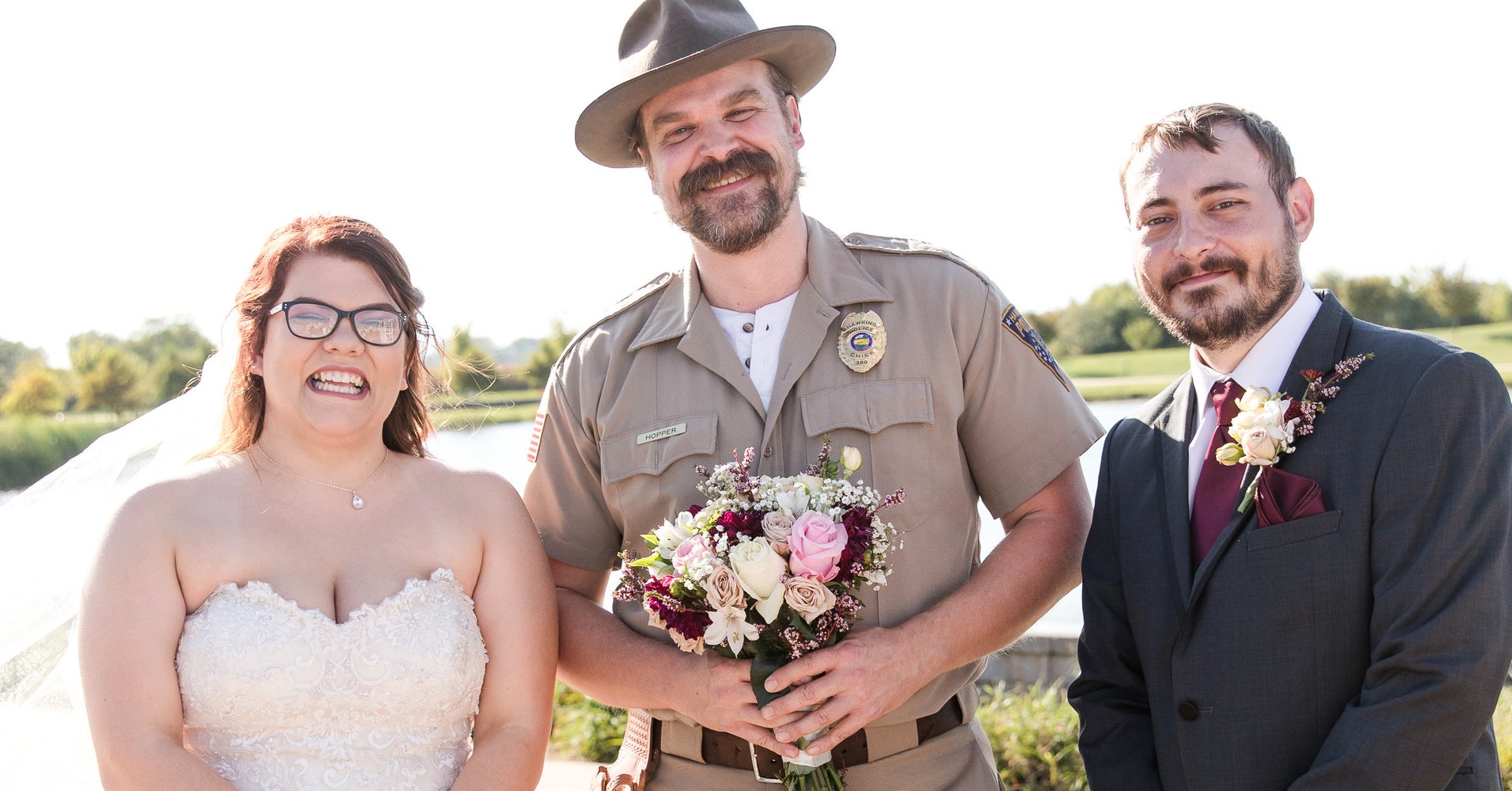 We're happy to report that Harbour made good on his promise. He went to Springfield, Illinois, to marry Millholland and her husband DJ on Saturday ― in full Hopper garb, no less:
Here's another shot of the happy couple and Chief Hopper:
Millholland told HuffPost the actor really brought his A-game to the ceremony. 
"He did such an amazing job. We loved that he brought humor into it," she said. "He had to catch a flight back home for after the ceremony, but he was sweet enough to stick around for pictures and to chat for a little bit!"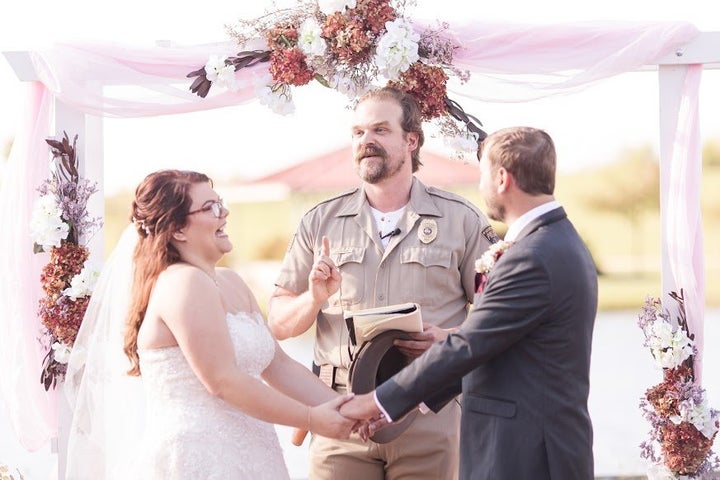 Here's Harbour signing the marriage license: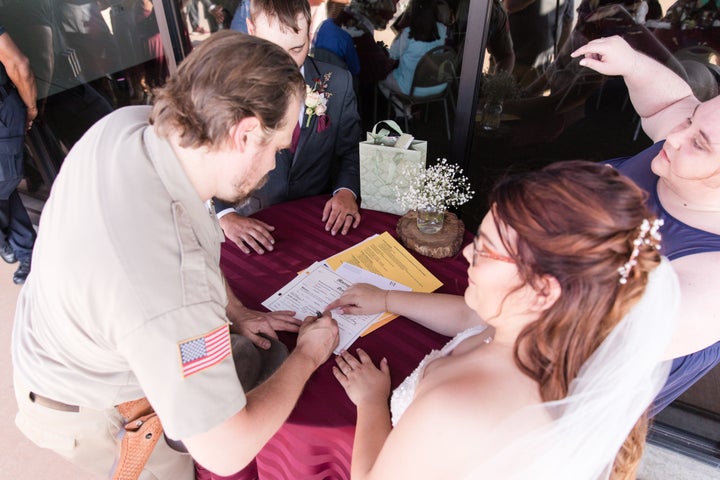 Wedding photographer Jill Gum was impressed by the little inside jokes the actor tossed in about the couple, as well as his heartfelt selection for the reading.
"He asked to choose his own reading as a part of the bet and chose a beautiful and classic reading from C.S. Lewis, which I thought was really special," she said. "The ceremony was a perfect mix of humor, charm and sweetness with him as officiant."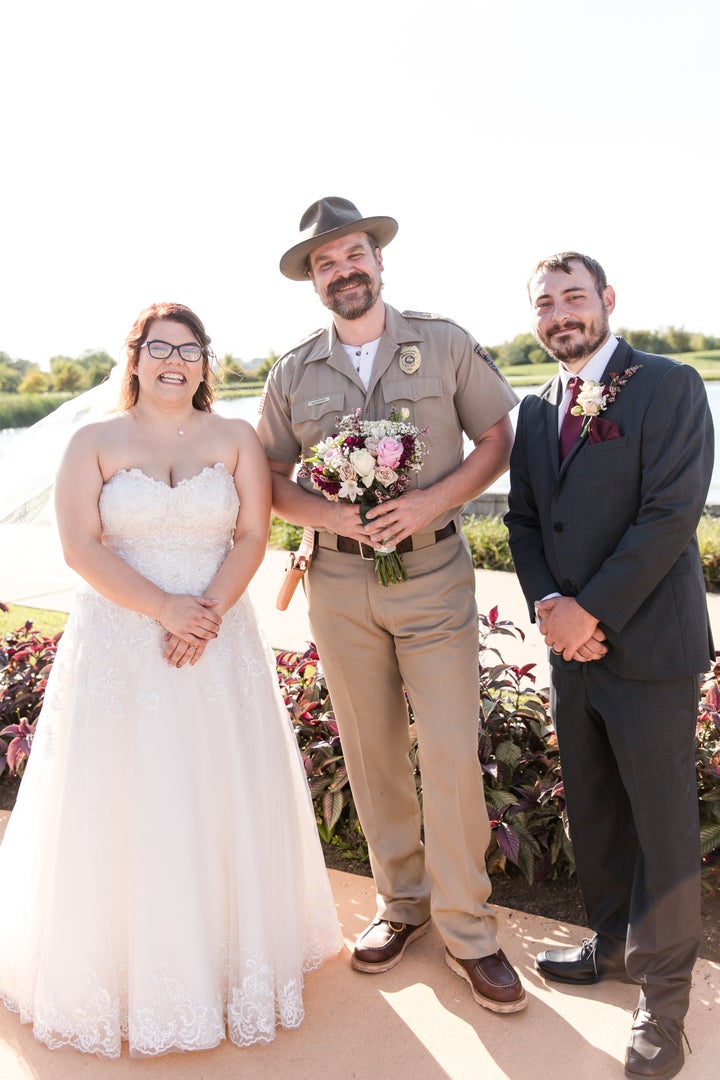 "Well this is certainly something I didn't think would actually happen!" the teen wrote in a subsequent Instagram post. "David is such a sweet dude!"
That Hopper, what a guy.