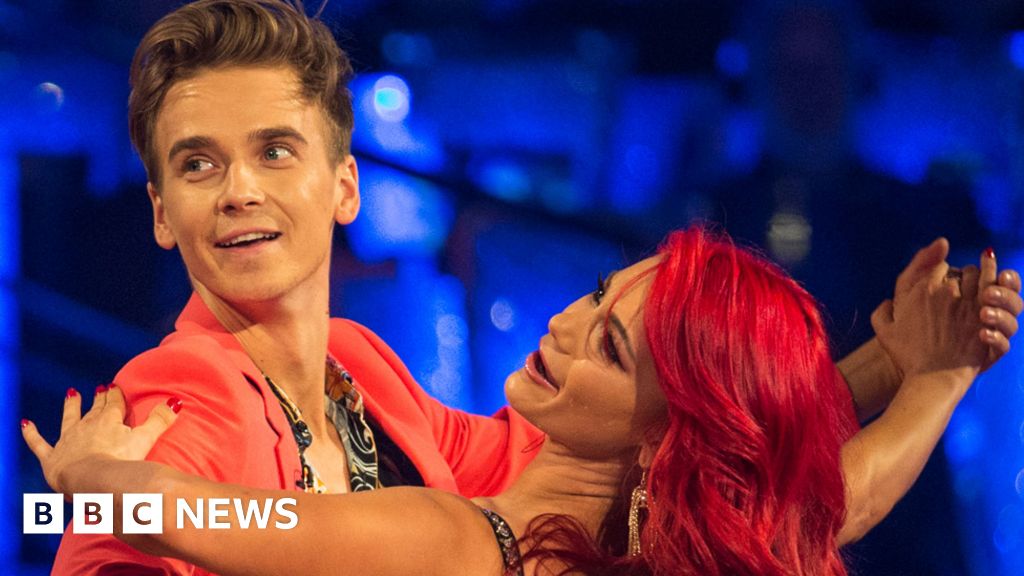 Joe Sugg admits he was worried that he was this year's Strictly Come Dancing's novelty act.
"I was the fourth person to be announced," he tells Newsbeat during rehearsals. "I remember thinking they were going to announce the joke act of the year at some point.
"It got to the end and there wasn't one so I thought maybe it was me."
Last year he said it was "smart" for YouTubers to "explore different avenues" away from the online world.
The 27-year-old vlogger has more than 20m online subscribers which BBC One is no doubt hoping to attract.
"I feel like the whole YouTube community are living through me," he explains.
"There are a lot of other people they could have asked from the social media world."
Joe says he's hoping to prove a lot of people wrong who suggested he wasn't famous enough to be involved in the 16th series of the show.
"Obviously I'm going to get criticised, and I'm used to that," he says.
"I get criticised on a daily basis for just how I live my life which is a lot more personal than me trying to learn a new skill, but I'm going to take it on the chin.
"A good thing for me will be to discover a whole new audience and people who enjoy what I do."
It's the first time Strictly has featured a vlogger but it's clear TV networks are starting to use them more and more in order to attract younger audiences.
Joe's elder sister Zoe – known as Zoella online – is the UK's most-subscribed to female YouTuber and has previously appeared on Comic Relief Does Bake Off.
Recently, BBC Radio 5 live broadcast live from the Logan Paul and KSI boxing match.
Joe and Dianne's first dance has been seen by more than 1m viewers on Strictly's YouTube channel.
In comparison, every other performance has had less than 150,000 views.
"YouTubers are all so supportive and want me to do really well because if I pull it off and get quite far then it's not only great for me, but it's also great for building that relationship between online and traditional [broadcasters]," Joe tells Newsbeat.
"People always say they're at war with each other but I don't believe that at all.
"The space is there for them to work perfectly together and that's the aim."
Follow Newsbeat on Instagram, Facebook and Twitter.
Listen to Newsbeat live at 12:45 and 17:45 every weekday on BBC Radio 1 and 1Xtra – if you miss us you can listen back here.