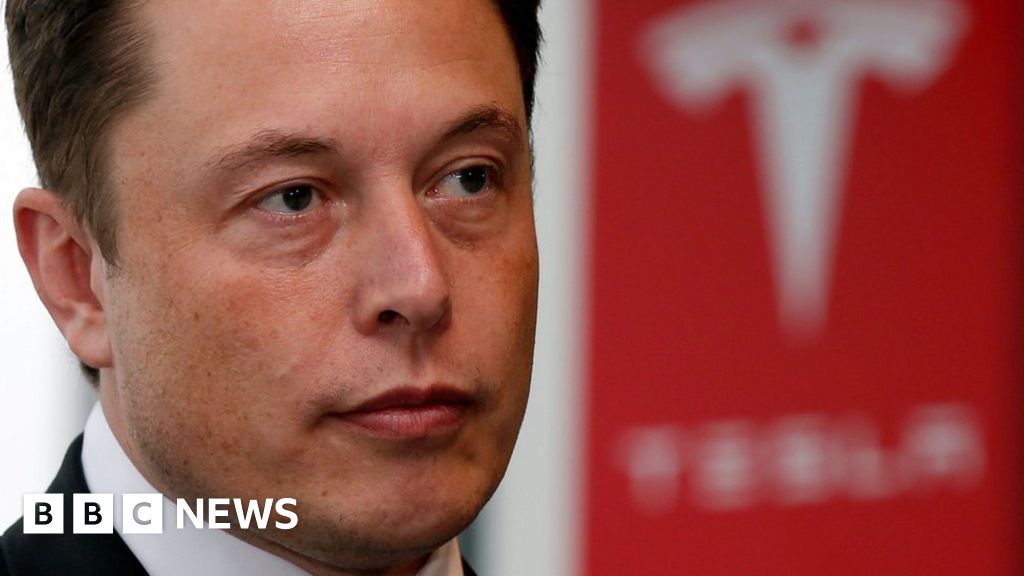 Tesla shares have fallen after a report that the electric car-maker and its boss Elon Musk face a criminal probe.
Bloomberg reported that the US Justice Department has opened a fraud inquiry triggered by Mr Musk's tweets about de-listing the company
Mr Musk said he had "funding secured" to de-list the company, but later dropped the plan.
The firm's shares fell more than 4% after the report, which cited confidential sources.
Tesla was already facing a civil investigation from financial regulators at the Securities and Exchange Commission.