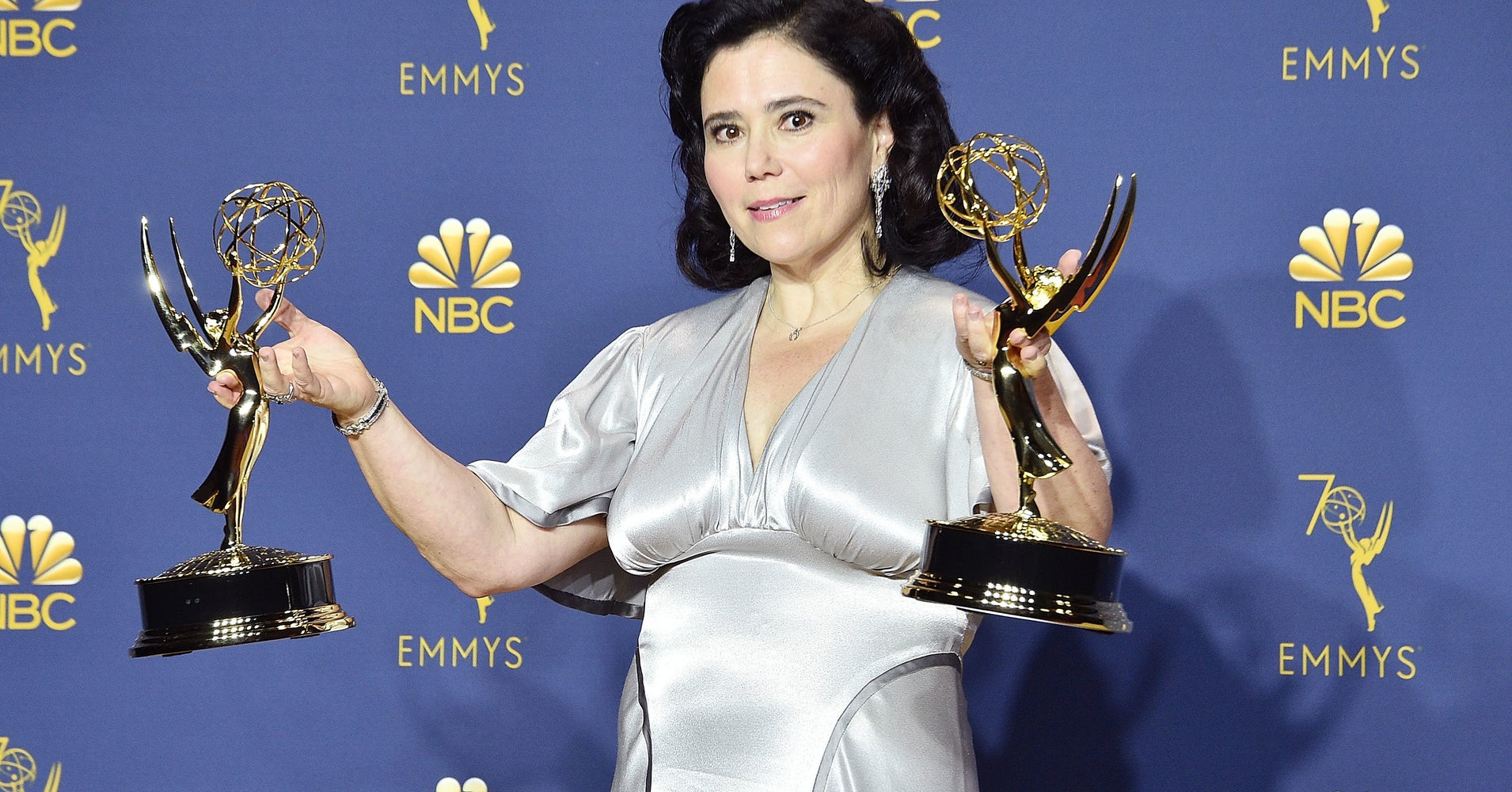 Emmy-winning actress Alex Borstein said "I do" to wearing her old, silver wedding gown to the awards ceremony on Monday ― and she had a brilliant reason.
"The marriage didn't last but the dress did and I wanted to give it new life so now it's my Emmys dress," she told Glamour on the red carpet, per outlets. "That's the truth." (Borstein wed actor Jackson Douglas in 1999 and the divorced was finalized in 2017.)
Turns out Borstein, who plays nightclub booker Susie Myerson on Amazon's "The Marvelous Mrs. Maisel," shared another milestone with the dress later in the evening. She won Best Supporting Actress in a Comedy Series and gave one of the sassiest speeches of the night.
She peeled off part of her ensemble, shimmied and declared, "I went without the bra." She urged women to sit down when they pee so they don't pee on the seat and thanked her father, "the only man who has ever truly loved or taken care of me."  
Borstein, who earlier this month won an Emmy for her voiceover of Lois Griffin on the animated "Family Guy," included some fun twists and turns in Monday's acceptance speech for "Mrs. Maisel." Check it out at the 2:10 mark here: