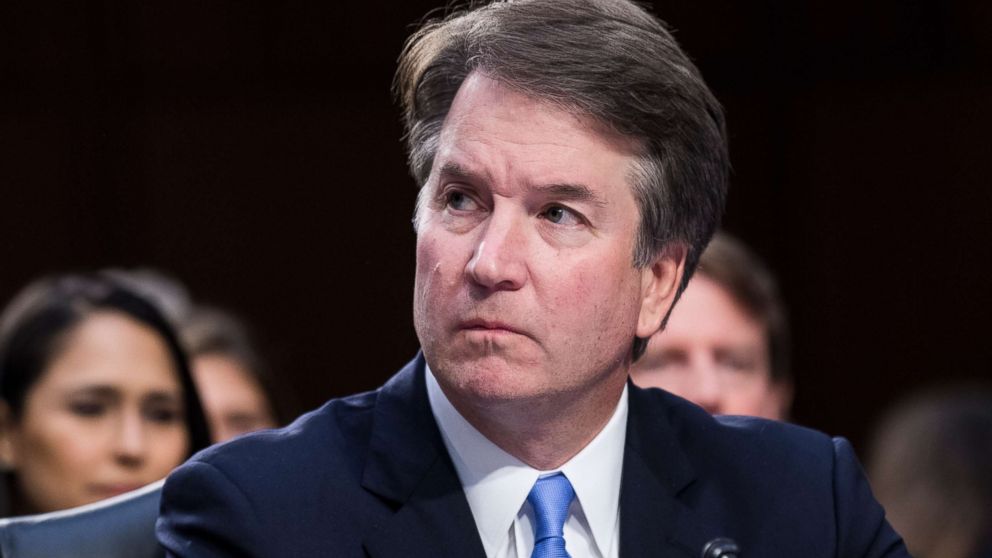 The TAKE with Rick Klein
Interested in
The Note?
Add The Note as an interest to stay up to date on the latest The Note news, video, and analysis from ABC News.
Just like that, the politics of a smooth-sailing Supreme Court nomination have turned upside down.
The initial fallout from the public allegation from way back in Brett Kavanaugh's past has been to retreat to partisan corners – and attack from there.
Democrats maintain that the Senate Judiciary Committee shouldn't vote until the FBI investigates and Christine Blasey Ford is heard from publicly. Republicans are saying Democrats held this all back to sow chaos, and the White House is standing behind Kavanaugh's denial.
What happens next will test a political system that's still adjusting to realities of the #MeToo era, now with an added dose of worry about a midterm election that's 50 days away.
It's highly likely that the truth of this episode will never be known. The fate of the Kavanaugh nomination – with all the repercussions that it carries – is likely to depend on judgment calls by a small handful of senators on who they believe.
The RUNDOWN with MaryAlice Parks
Make no mistake, the stakes are extremely high, too.
Should Judge Kavanaugh be confirmed, his conservative opinions could remake the court at a time when states and the country as a whole are doing a lot of reconstructing.
Forget actually overturning the landmark women's health case, Roe v. Wade, which made abortion legal nationwide, Kavanaugh could be the deciding swing vote judging the constitutionality of a number of state laws that aim to restrict when and how a woman can have an abortion at all.
For example, Alabama could still petition the Supreme Court to reconsider a proposed state ban on a specific and commonly used method of abortion, which a federal district court struck down this summer.
Kansas and Louisiana have already asked the Supreme Court to reconsider their plans, which were thrown out by lower courts, to prohibit women on Medicaid from using Planned Parenthood clinics.
Women's reproductive health care advocates hope Senators Susan Collins, R-Maine, and Lisa Murkowski, R-Alaska, who have crossed party lines before to defend Planned Parenthood and abortion access, will consider these pending cases when casting their final votes.
The Judiciary Committee as of now is slated to vote Thursday.
The TIP with John Verhovek
The 2018 primaries are officially over, and there is little doubt that history was made, and even less doubt about who made it: women.
Previous records for female nominees were shattered up and down the ballot this year. According to data from the Center for American Women in Politics at Rutgers University, a total of 239 female candidates (78 percent of which are Democrats and 70 percent of which are non-incumbents) won nominations for U.S. House seats this cycle, besting the previous record of 167 set in 2016. Women also broke previous records for U.S. Senate (22) and gubernatorial seats (16) in 2018.
Many female nominees face tough general election fights, but the overwhelming political force they showed this primary season is a sign of both the history made and the history yet to come.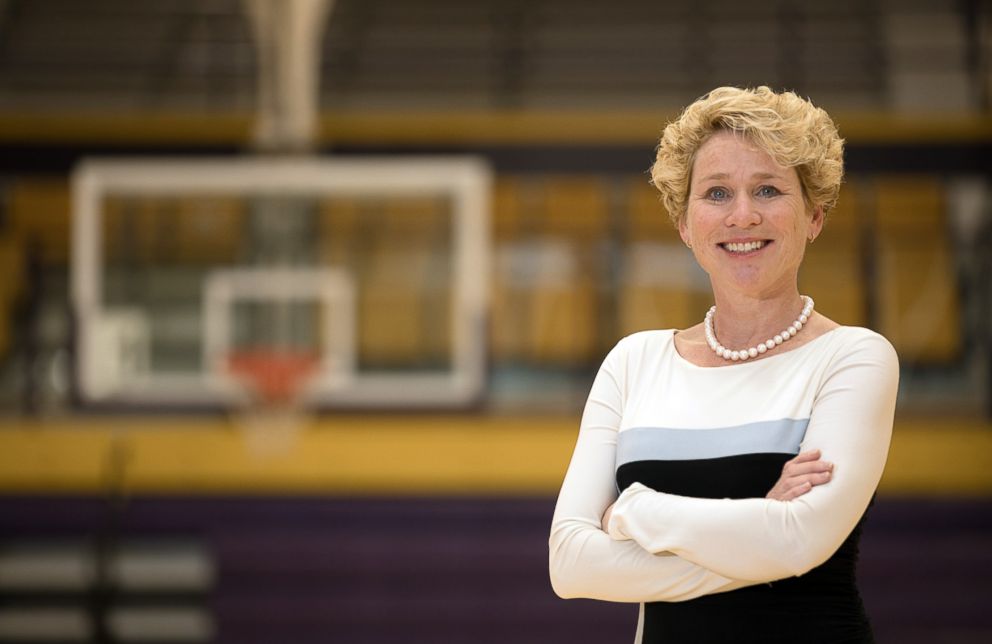 WHAT YOU NEED TO KNOW TODAY
President Trump participates in the inaugural meeting of the President's Nation Council for the American Worker at the White House at 2:15 p.m.
The president hosts the Hispanic Heritage Month Celebration at the White House at 5 p.m.
Congressional Black Caucus Foundation hosts a prayer breakfast at the Walter E. Washington Convention Center in Washington, D.C., at 7:30 a.m.
Attorney General Jeff Sessions and Deputy Attorney General Rod Rosenstein deliver remarks at the Justice Department's Forum on Free Speech in Higher Education in Washington, D.C., at 9:30 a.m.
Education Secretary Betsy DeVos discusses the constitution and civic education and campus free speech during the National Constitution Center's annual Student Town Hall in Philadelphia at 10:30 a.m.
QUOTE OF THE DAY
"So far, it's pretty much been an intergalactic freak show." — Senate Judiciary Committee member Sen. John Kennedy, R-La., described Supreme Court nominee Brett Kavanaugh's confirmation process and the sexual assault allegation brought up against him. "Senator Grassley, our chairman, did the best he could at the hearing. Senators kept interrupting him. They ignored the rules. We had over 240 protesters who stood up screaming. The only thing missing, I think, was the — the genitalia-shaped headgear."
THE PLAYLIST
ABC News' "Start Here" Podcast. Monday morning's episode features ABC News' Eva Pilgrim, who rode in a chopper over North Carolina to survey storm damage from Hurricane Florence. ABC News' senior national correspondent Terry Moran has the latest on the sexual assault allegation made against Supreme Court nominee Brett Kavanaugh. And, Amelia Thomson-DeVeaux from our partners at FiveThirtyEight analyzes Paul Manafort's cooperation agreement with the special counsel. https://bit.ly/2Ohkpz8
NEED TO READ
Former Trump adviser Michael Flynn, who has been laying low, makes rare public speech. During Donald Trump's presidential campaign, his friend and adviser Michael Flynn enjoyed the spotlight in a way few other retired generals have. But these days, after pleading guilty to lying to the FBI, he speaks only rarely and cautiously in public as he prepares to be sentenced. (James Gordon Meek and Matthew Mosk) https://abcn.ws/2OvqqYH
The 'lavish lifestyle' Paul Manafort gave up in deal with Robert Mueller. When Paul Manafort was first charged by prosecutors last year, court documents read like the opening scene of lives of the rich and famous: From multiple properties complete with gardens manicured in the form of an "M" for the GOP operative's name to high-priced shopping sprees to custom-made suits. (Allison Pecorin and Soo Rin Kim) https://abcn.ws/2xiXRXT
Woman accusing Brett Kavanaugh of assault says she feared he 'might inadvertently kill me': Report. A California psychology professor who claims Supreme Court justice nominee Brett Kavanaugh attempted to sexually assault her when they were in high school identified herself in a story published Sunday in the Washington Post, saying, "I thought he might inadvertently kill me."(Bill Hutchinson and Meridith McGraw) https://abcn.ws/2OufL02
FEMA administrator defends President Trump's comments about Puerto Rico death toll, says 'spousal abuse goes through the roof' in aftermath of storms. FEMA Administrator Brock Long defended President Trump's controversial claims which doubt new estimates on the Hurricane Maria death toll in Puerto Rico and said that the new numbers included "indirect" deaths due to stress, accidents due to failed infrastructure, and spousal abuse. (Meridith McGraw) https://abcn.ws/2Ne6fSe
'I understand' why there is still 'a lot of anger' over financial crisis: Bank CEO Jamie Dimon. Ten years after the financial crisis caused millions of Americans to lose their jobs, houses, or both, the head of the nation's largest bank said he knows many people remain angry at banks. JPMorgan Chase CEO Jamie Dimon told ABC News' Rebecca Jarvis that some in the public see it as unfair that banks, which helped to spark the crash through high-risky lending, got a federal bailout while many ordinary people suffered. (Roey Hadar) https://abcn.ws/2MCcYjP
Democrats, hoping for House majority, plan barrage of investigations into Trump administration. Democrats hoping to win back control of the House in November's elections are quietly preparing to launch an oversight blitz, resurrecting old lines of inquiry and dozens of stalled subpoena and document requests into the Trump administration if they regain the majority and the subpoena power that comes with it, according to aides and lawmakers. (Benjamin Siegel) https://abcn.ws/2MzgsU5
White House leaves questions about Hurricane Florence preparations to FEMA. President Trump has repeatedly sought to amplify his administration's preparedness for Hurricane Florence, using social media to stress the dangers of remaining in evacuation zones and urge residents of North and South Carolina to heed warnings from FEMA and state-level authorities.(Alexander Mallin) https://abcn.ws/2xeKOX7
Fact Check Friday: Hurricane hyperbole. In this week's fact check we examine some of the outlandish statements the president made about last year's hurricane season, starting with his denial that thousands of people on the U.S. territory died during the storm. (Justin Fishel) https://abcn.ws/2xgyLJ8
John Kerry slams Trump for Iran accusations: 'You should be more worried about Paul Manafort'. Former Secretary of State John Kerry fired back against attacks by President Donald Trumpand current Secretary of State Mike Pompeo on Friday, saying the president "should be more worried about Paul Manafort meeting with Robert Mueller than me meeting with Iran's PM." (Mark Osborne) https://abcn.ws/2QxdNO3
Former State Secretary Hillary Clinton chimes in. Writing for The Atlantic, the 2016 presidential nominee outlines what she believes are "Trump's five main assaults on America's democracy." https://bit.ly/2Op3tWJ
After Supreme Court pick Brett Kavanaugh's sexual assault accuser went public on Sunday, GOP Senate Judiciary Committee member Jeff Flake told Politico that he is not comfortable voting to advance the nomination later this week. https://politi.co/2QDiV3p
The Note is a daily ABC News feature that highlights the key political moments of the day ahead. Please check back Tuesday for the latest.