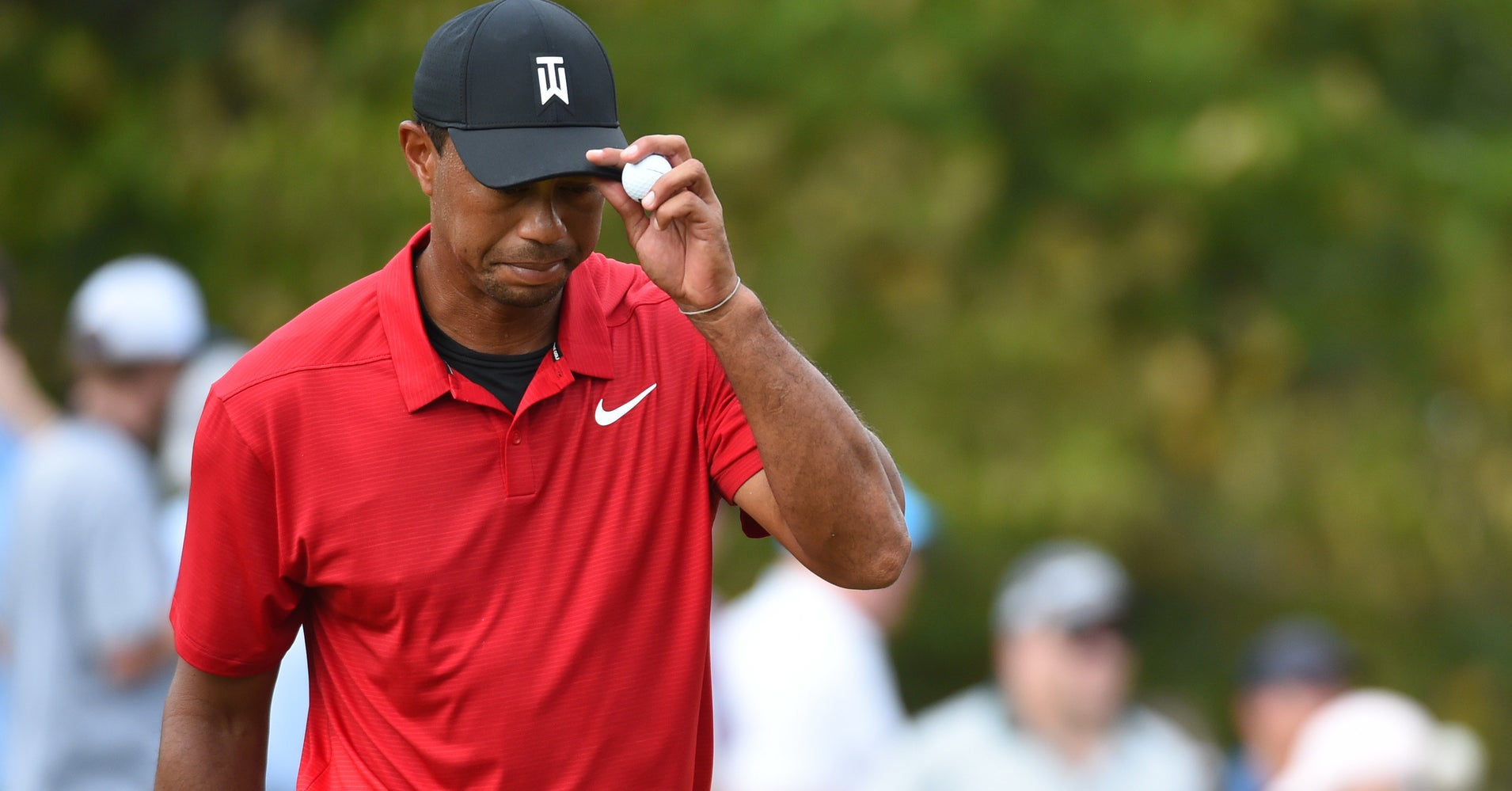 Looking like his younger self, Tiger Woods held on Sunday at the Tour Championship in Atlanta, walking away with the victory by two strokes before a large crowd that cheered him on.
He shot an 11-under-par 269 to bring home the $1.62 million prize in his first PGA Tour triumph in five years. 
"It was just a grind out there," Woods said of the final round. "I loved every bit of it."
He said he felt very emotional about his comeback. "I had a hard time not crying on the last hole," he said.
His last PGA Tour victory was in August 2013, when he won the WGC-Bridgestone Invitational in Akron, Ohio, by seven strokes over Keegan Bradley and Henrik Stenson.
In the intervening years, Woods has struggled with physical problems, undergoing four back surgeries, and some personal problems, including a DUI arrest last year. 
But this weekend he looked like the golfer who was ranked No. 1 in the world for a record 683 weeks, has won 14 major titles (second only to Jack Nicklaus with 18) and who has won the FedEx Cup twice.
Today's victory is Woods' 80th PGA Tour win, leaving him second only to Sam Snead, who had 82.
What set Woods up for his victory today was the first half of his round on Saturday. He carded six birdies on the first seven holes, which even drew the attention of NBA star Stephen Curry, who tweeted at Woods, "I want whatever you had for breakfast this morning! This is insane." 
In the first two rounds, on Thursday and Friday, Woods showed that he had come to compete. He shot a 65 in the first round and finished the day in a tie for the lead with Rickie Fowler. He had a bit of a tougher day in the second round, with a 68 that left him tied for the lead with Justin Rose. But he was on fire on Saturday, finishing with a 65 and a three-stroke lead for the tournament.