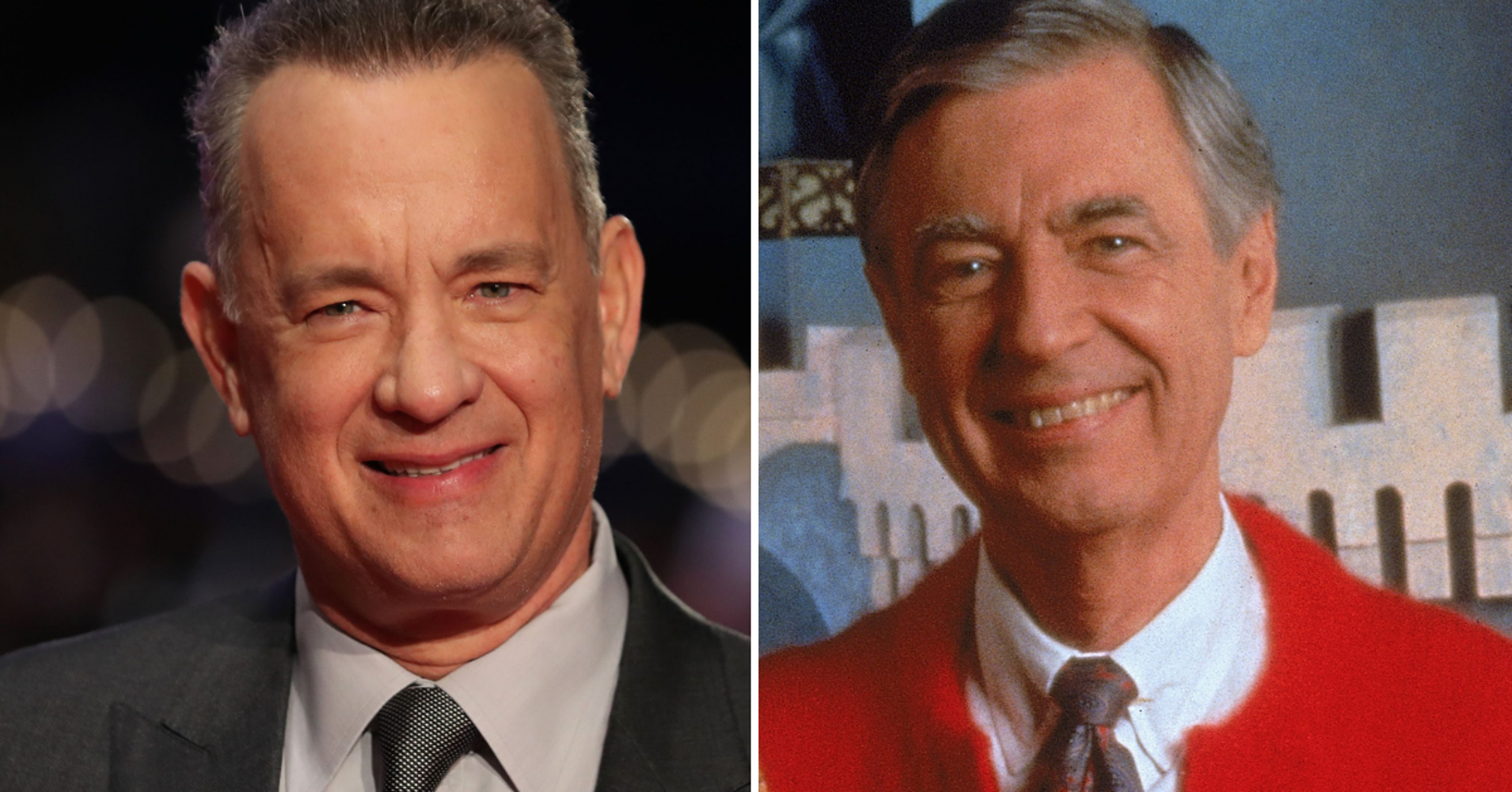 The first look at the film "You Are My Friend," which stars Tom Hanks as the beloved, sweater-clad children's TV personality Fred Rogers, is here.
The first photo from the film helmed by "The Diary of a Teenage Girl" director Marielle Heller shows a smiling Hanks wearing a signature Mister Rogers cardigan with khakis and blue sneakers.
Filming for the project kicked off in Pittsburgh, Pennsylvania, in mid-September. 
Fans of the long-running series "Mister Rogers' Neighborhood" will, of course, remember the minister's iconic wardrobe, which he paid special attention to.
He reportedly wore more casual shoes and donned sweaters every episode to be more approachable to his young audience and pay tribute to his mother, who spent her life knitting. 
"You Are My Friend," which Heller has insisted is "not a biopic," takes inspiration from a 1998 Esquire profile of Rogers titled "Can You Say … Hero?" written by journalist Tom Junod. Junod is played by "The Americans" star Matthew Rhys in the film.
The two apparently forged a close friendship over the course of multiple interviews for the piece. The film will explore "how [the reporter's] whole world changes when coming in contact with Fred Rogers."
"It's a story for our times, a story about kindness and family connection and trying to tap into our better self. God knows we need that right now!" Heller told Entertainment Weekly. "In the research for the movie, the writers found that more people than they could possibly count credited Mr. Rogers with changing their lives … [It's about] one man who's in a critical point in his life — becoming a new father, having issues with his own father — and meeting Mr. Rogers to write a piece about him, thinking it's going to be a bit of a puff piece, but it ends up changing his entire life."
She went on to add that Hanks "understands the essence" of Rogers and the two have had extensive conversations about his take on the icon.  
"The response to that casting has been overwhelmingly positive," she added. "Even though he doesn't look exactly like [him], essence wise, he's in the same vein."
This year marked the 50th anniversary of the show's debut on PBS, which coincided with the release of the critically acclaimed documentary "Won't You Be My Neighbor?" about his life and legacy.  
"You Are My Friend" is set to hit theaters Oct. 18, 2019.