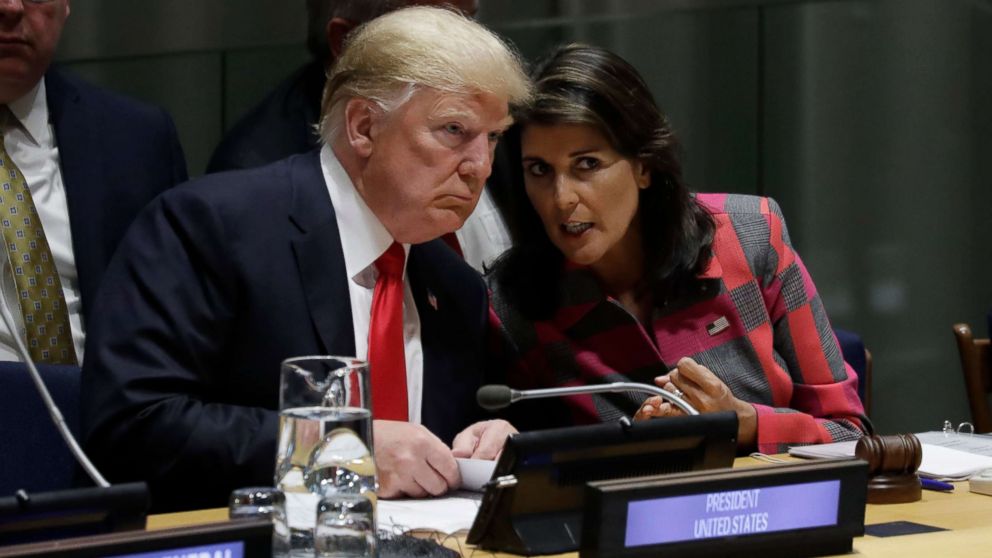 President Donald Trump is going to use a "different tone" while addressing the United Nations today, according to White House press secretary Sarah Sanders.
Interested in
Donald Trump?
Add Donald Trump as an interest to stay up to date on the latest Donald Trump news, video, and analysis from ABC News.
"I think that his speech this morning is going to be a great moment for the president. We've had a tremendous amount of success — particularly when it comes to the foreign policy front — over the last year, since he gave his last speech," Sanders said Tuesday on "GMA."
She added, "If you'll remember the rhetoric last year was extremely tough with North Korea. I think you'll see certainly a different tone and a lot of progress has been made on that front, in large part due to the president's leadership."
Trump famously called North Korean leader Kim Jong Un a "rocket man" in his first United Nations address last year.
On Monday, the president attended an event where the topic centered on curbing the use of illegal drugs and cutting off supply chains. The event was followed by an evening reception.
Nikki Haley, the U.S. ambassador to the U.N., shared some insight into Trump's address.
"He wants to talk about protecting U.S. sovereignty, foreign aid and how generous the U.S. is but also will lay down a marker that we'll be generous [to other nations] that share our values and want to work with us — not those that say they hate the U.S.," she said.