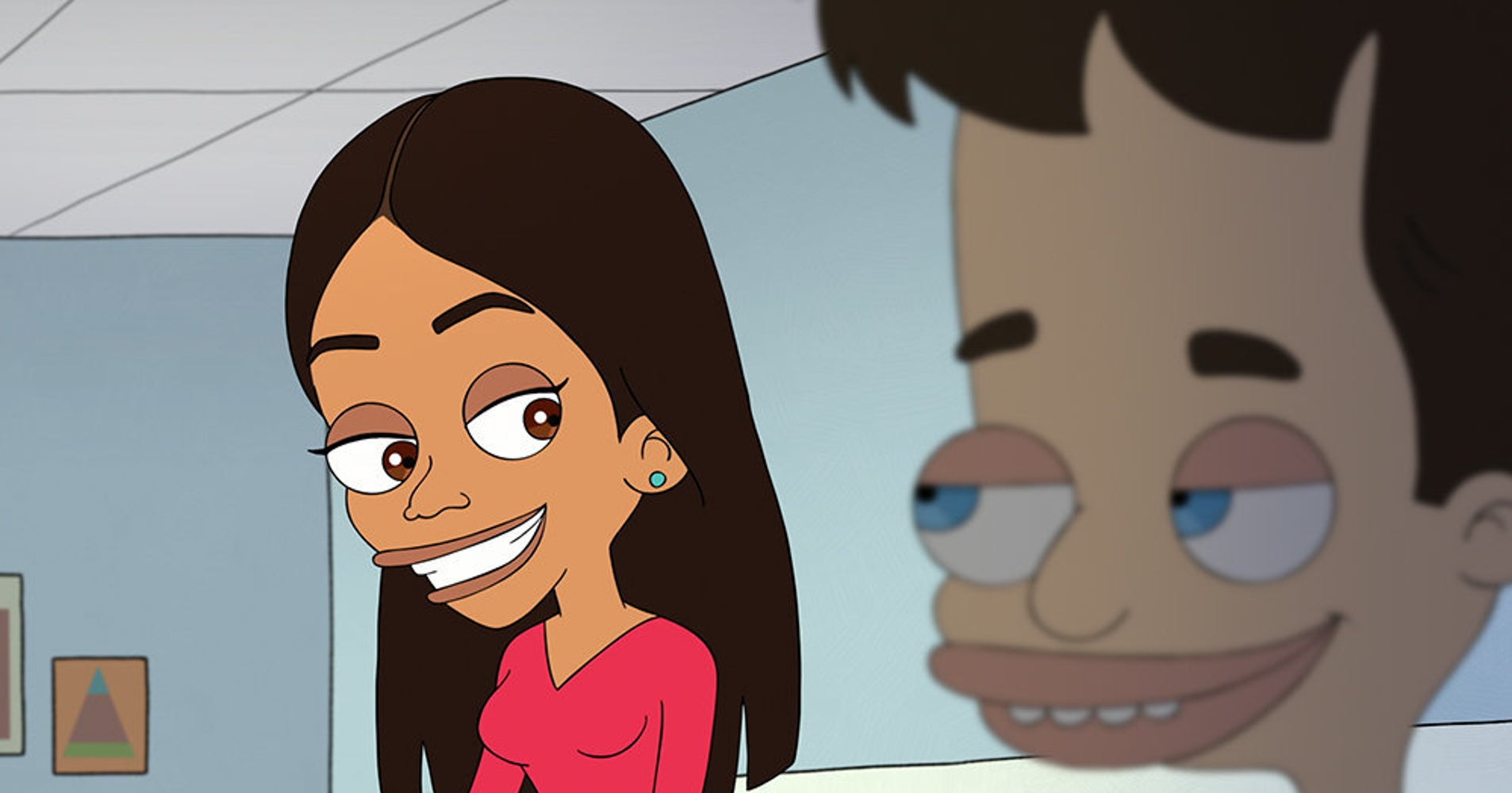 Streamline recommends "Big Mouth" as the thing to watch on Netflix this week. The second season of this Original show debuts on Oct. 5. 
Premise: Children in a suburban town start going through puberty. Various puberty monsters show up, which the kids can see and talk to. As the characters try to make sense of their new and constantly changing bodies, they often get themselves into ridiculous situations.
Stars: Jessi Klein, Nick Kroll, Jason Mantzoukas, John Mulaney, Jenny Slate and a long roster of guest stars from the comedy world.
How excited should you be? Fairly excited. This seems to be a crowd-pleasing show. I love all the comedians involved and thought the first season had many funny moments. Reviews for the second season have so far been similarly positive.
Any reasons to be skeptical? I'm not convinced that the concept for this show sustains itself for more than a few episodes. Focusing on puberty certainly earns creativity points. The novelty of this concept and the importance of a project finally tackling these issues in a smart way deserves praise. But watching the premiere of the second season, I felt burned out from almost every joke still being about puberty. The jokes that weren't about puberty were basically all just funny voices. I'm not really sure who this is for since it has many of the sensibilities of both a children's show and a show for adults. But people seem to like it, so what do I know?
Will everyone be talking about this? The show definitely has a decent-size fan base, but I don't think this will become a highly referenced season of television. You probably won't come across too many people who have much to say about this.
Check out the trailer for "Big Mouth" below.
Read on for more recommendations and news from the week.
And if you want to stay up to date with what to watch on a weekly basis, subscribe to the Streamline newsletter.
What Else Is New This Week
"Private Life." This movie stars Paul Giamatti and Kathryn Hahn as a couple trying to have a child via in vitro fertilization. The monetary and emotional strain almost breaks them.
"Dancing Queen." This docu-series focuses on Justin Johnson, also known as drag star Alyssa Edwards. The episodes focus on Johnson's behind-the-scenes life, particularly while he runs a dance company. Also check out the numerous non-Original movies Netflix adds on Oct. 1. You can read the full list below.
Top 3 Netflix News Stories From This Week
1. Netflix released an extended teaser for the upcoming final season of "House of Cards." The trailer (above) focuses on Robin Wright as Claire Underwood, the president of the United States. Underwood grapples with the unexpected death of her husband and memorably states, "The age of the middle-aged white man is over."
2. Netfilx will open a Paris bureau, adding to its European outposts in Amsterdam, London and Madrid. Netflix also announced that the company has at least seven French Originals in the works, including three forthcoming shows.
3. Scheduling Announcements: Netflix ordered a sitcom starring Melissa Joan Hart and Sean Astin called "No Good Nick," which will focus on a scammer. The second part of the true crime docu-series "Marking a Murderer" will debut on Oct. 19. "Mystery Science Theater 3000" returns on Thanksgiving, Nov. 22.
"Angel Eyes"
"Anger Management"
"Billy Madison"
"Black Dynamite"
"Blade"
"Blade II"
"Blazing Saddles"
"Empire Records"
"Gotham" (Season 4)
"Kevin Hart: Laugh at My Pain"
"Kevin Hart: Seriously Funny"
"Must Love Dogs"
"My Little Pony Equestria Girls: Rollercoaster of Friendship"
"Mystic River"
"New York Minute"
"Once Upon a Time in America"
"Pay It Forward"
"Pee-wee's Big Adventure"
"Robin Hood: Prince of Thieves"
"Rumble in the Bronx"
"She's Out of My League"
"Sommersby"
"The Dead Pool"
"The Devil's Advocate"
"The Green Mile"
"The Lake House"
"The NeverEnding Story"
"The Shining"
"V for Vendetta"
"Zack and Miri Make a Porno"
"Joe Rogan: Strange Times" (Netflix Original)
"MeatEater" (Season 7, Netflix Original)
"Monty Python: The Meaning of Life"
"Monty Python's Life of Brian"
"Creeped Out" (Netflix Original)
"The Haunting of Molly Hartley"
"Violet Evergarden" (Special, Extra Episode)
"Big Mouth" (Season 2, Netflix Original)
"Dancing Queen" (Netflix Original)
″Élite" (Netflix Original)
"Empire Games" (Netflix Original)
"Little Things" (Season 2, Netflix Original)
"Malevolent" (Netflix Film)
"Private Life" (Netflix Film)
"Super Monsters Save Halloween" (Netflix Film)
"Super Monsters" (Season 2, Netflix Original)
"The Rise of Phoenixes" (Netflix Original, Streaming Every Friday)
"YG Future Strategy Office" (Netflix Original)