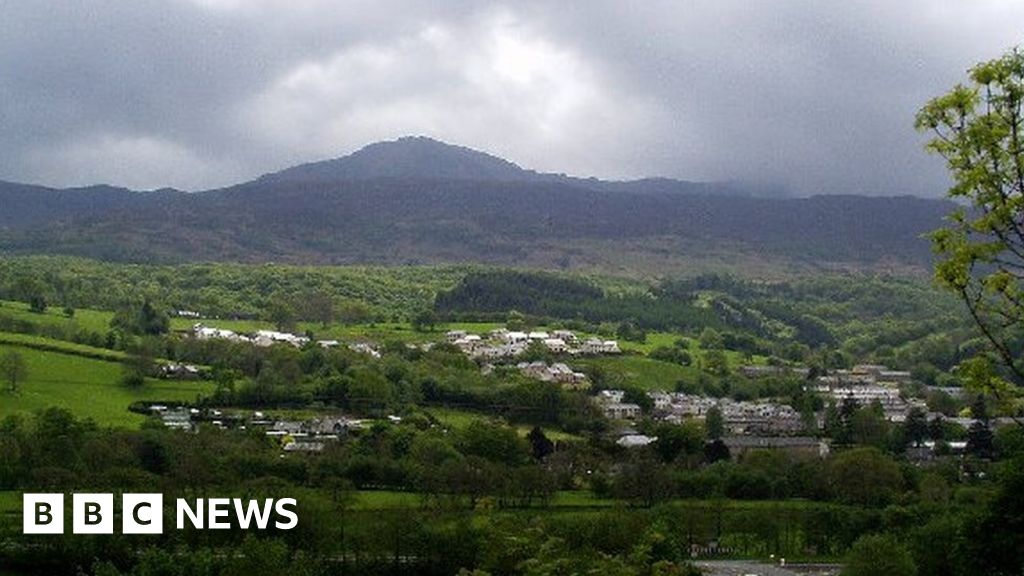 Llinos Rowlands runs Gwin Dylanwad, a bar in Dolgellau, and has plans for music nights and wine tasting.
But long-term she fears businesses like hers will take a hit if some of their customers – specifically hill sheep farmers – lose out from leaving the EU.
Industry body Hybu Cig Cymru says a "no deal" Brexit would be devastating for the whole lamb industry, but hill farmers are particularly vulnerable.
The UK government said it was committed to getting a good deal.
That would be a relief to people like Mrs Rowlands, who said that in rural Welsh communities everyone's fate is intertwined – and underpinned by the sheep trade.
Sheep farmers have kept money flowing through Dolgellau for generations, dating back to the wool trade that peaked in the 18th Century.
Now , in the 21st Century, a third of all Welsh sheep meat is exported and over 90% of those exports are to countries in the European Union.
Without a Brexit deal, sheep farmers could potentially face export duties to the EU of about 50%, according to the Agriculture Horticulture Development Board.
This would be devastating for the whole lamb industry, said Hybu Cig Cymru, and would leave hill farms like those around Dolgellau particularly exposed, because the smaller hardier breeds they produce are more popular in southern Europe than in the UK.
Official figures suggest one in four workers are in tourism and food, which includes farming.
Hugh Jones, from the Farmers' Union of Wales, said leaving the EU without a deal would dramatically change life in Welsh market towns for the next five years.
"[Farmers would have] less household income and less to spend in local shops, local garages and other businesses," he added.
Mrs Rowlands agreed: "Take that product away and you're taking away the attractiveness of the area, as well as culturally supporting the Welsh language and Welsh culture which is very dependent on the rural economy."
However Matthew Mackinnon, director of pro-Brexit think tank the Centre for Welsh Studies, sees grounds for optimism.
"[Places such as China and India] are going through their industrial revolutions and these are big opportunities for us while large parts of Europe are in decline," he said.
"I would like to see trade with the European Union continue and for markets to continue to grow and for them to take real opportunity to look past the European Union."
Geraint Davies, who farms near Bala, is sceptical about the practicalities of implementing this vision.
"The opportunities might be 10 years away. You have to survive those 10 years to get to that opportunity.
"Can you afford to be there twiddling your thumbs for 10 years? No. It's going to be hard."
Government optimism
A UK Government spokeswoman said they were "committed to securing a good deal with the EU that works for the whole of the UK, including Welsh producers, through a bold and ambitious future economic partnership".
The official added: "As we leave the EU, we have a once in a lifetime opportunity to transform our food, farming and environmental policies in a way that works for all of the UK. This means more freedom for the devolved administrations to support their farming sectors and enhance their own environmentally rich landscapes."
In the Gwin Dylanwad winebar, Mrs Rowlands hopes Dolgellau's high street will keep its place in that landscape.
"If farming goes down, I would be very fearful of what would happen in shops in the wake of that," she said.