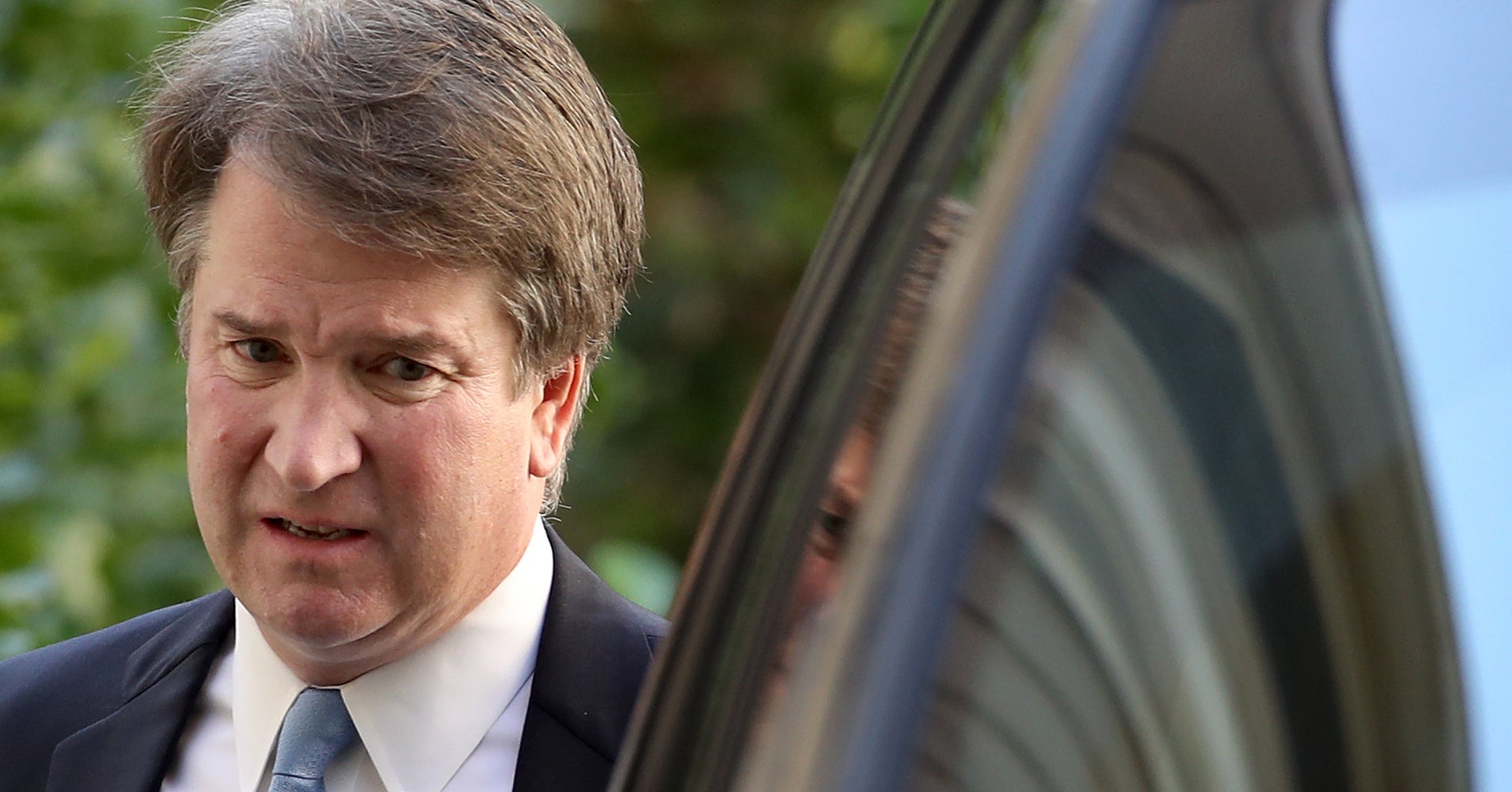 In social media posts that have been deleted, a woman claimed Tuesday that she heard about an alleged sexual assault by Supreme Court nominee Brett Kavanaugh in high school during the 1980s.
Kavanaugh's accuser, Christine Blasey Ford, came forward in a Sunday Washington Post story. She said that when they were teenagers, Kavanaugh pinned her to a bed during a party and tried to remove her clothes, covering her mouth with his hand to stifle her screams.
Kavanaugh and Mark Judge, a witness Blasey named, have denied the accusation. Republicans have said there is nothing to corroborate Blasey's claim.
Early on Tuesday, Cristina King Miranda said on Twitter she heard about the incident shortly after it happened.
"Christine Blasey Ford was a year or so behind me, I remember her," Miranda said in a tweet that can still be viewed via the Google cache. "The incident was spoken about for days afterwards in school."
Blasey told The Washington Post that she hadn't told anyone about the incident, which she said occurred during a summer party, until 2012.
Miranda deleted her tweet, as well as a lengthier version on Facebook under the name Cristina King, in which she wrote "many of us heard about it in school." She also said in that post that she had had a crush on Judge.
Miranda's name is one of the more than 900 on a letter that circulated among alumnae of Holton-Arms ― an all-girls private school in Bethesda, Maryland, that Blasey attended ― supporting her. The letter's organizers said they verified all the names with a school directory, but a spokesperson for Holton-Arms declined to confirm Miranda had attended.
Another member of the class of 1983 who signed the letter told HuffPost she didn't recall hearing about the incident at that time. Members of Blasey's class of 1984 have written a separate letter supporting their former classmate. 
Miranda did not respond to a message seeking an interview. In a follow-up tweet, she said she deleted her previous post "because it served its purpose and I am now dealing with a slew of requests for interviews from The Wash Post, CNN, CBS News. Organizing how I want to proceed. Was not ready for that, not sure I am interested in pursuing."
"To clarify: I do not have first hand knowledge of the incident that Dr. Christine Blasey Ford mentions, and I stand by my support for Christine. That's it. I don't have more to say on the subject."
Amanda Terkel contributed reporting.