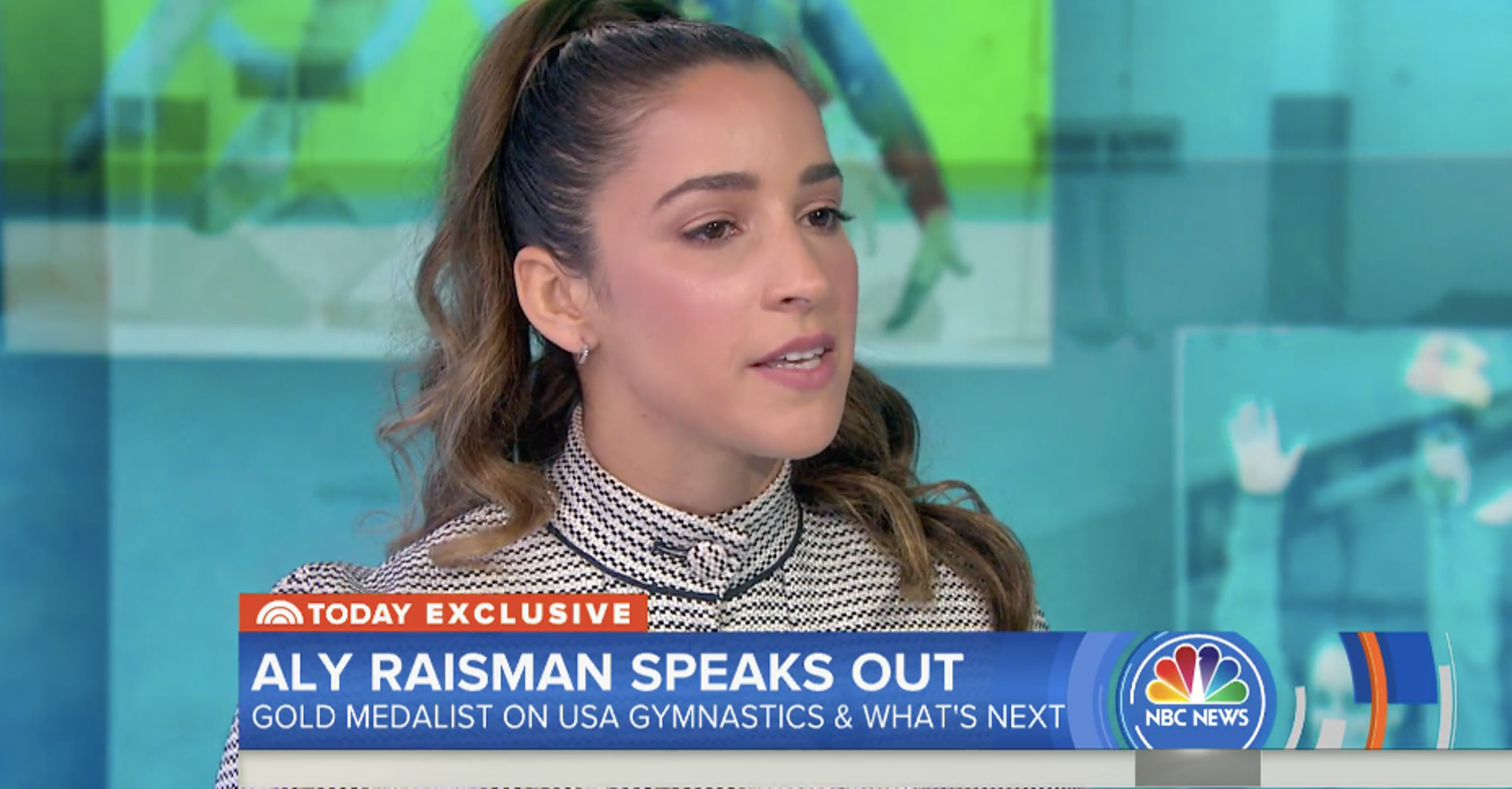 Aly Raisman continues to rail against USA Gymnastics as it flounders to find new and improved leadership in the wake of the sexual abuse scandal involving former trainer Larry Nassar.
"There still has not been a full, independent investigation by law enforcement and that is just absolutely absurd," the Olympic gymnast said during a Tuesday morning interview on the "Today" show. 
"Until we have that, it's very clear this problem is much bigger than [former USA Gymnastics President] Steve Penny, Larry Nassar," Raisman continued. "There is no new USA Gymnastics until we understand every single thing that happened because we can't trust USA Gymnastics because they're not being transparent."
USA Gymnastics has repeatedly struggled to clean house and appoint new leadership after it was revealed that Nassar sexually abused hundreds of young athletes during his tenure with the organization. In the last two months alone, USA Gymnastics appointed a new interim president and elite coordinator, both of whom resigned within days of assuming their new roles. 
Before that, former interim President and CEO Kerry Perry resigned in September after nine months in the role. And prior to Perry, Penny had filled the role for over a decade until he was forced to resign last year following complaints that he was too slow to address the Nassar sexual abuse complaints. Earlier this month, Penny was arrested for allegedly tampering with evidence in an attempt to hide Nassar's abuse from law enforcement. 
Raisman, a Nassar survivor herself, said she's been repeatedly appalled by how inept USA Gymnastics has been in its attempts to address the rampant child sexual abuse found in the sport.
"From the very beginning, [Steve Penny's] priority and USA Gymnastics' priority was to cover it up," she said. "They were always more concerned with protecting our abuser than protecting us."
The Olympic gymnast continued to call for an independent investigation into USA Gymnastics to find out who knew of Nassar's abuse and who may have enabled him. 
"Although [USA Gymnastics] got a new board, I'm feeling like it's more important to them to protect and fix this PR problem that they have, but they need to understand this is a child abuse problem and it's so widespread and far-reaching," Raisman said. 
"The most important thing is a full independent investigation," she added. "If you are not transparent, you cannot learn from your mistakes."  
Watch the full "Today" show segment below.