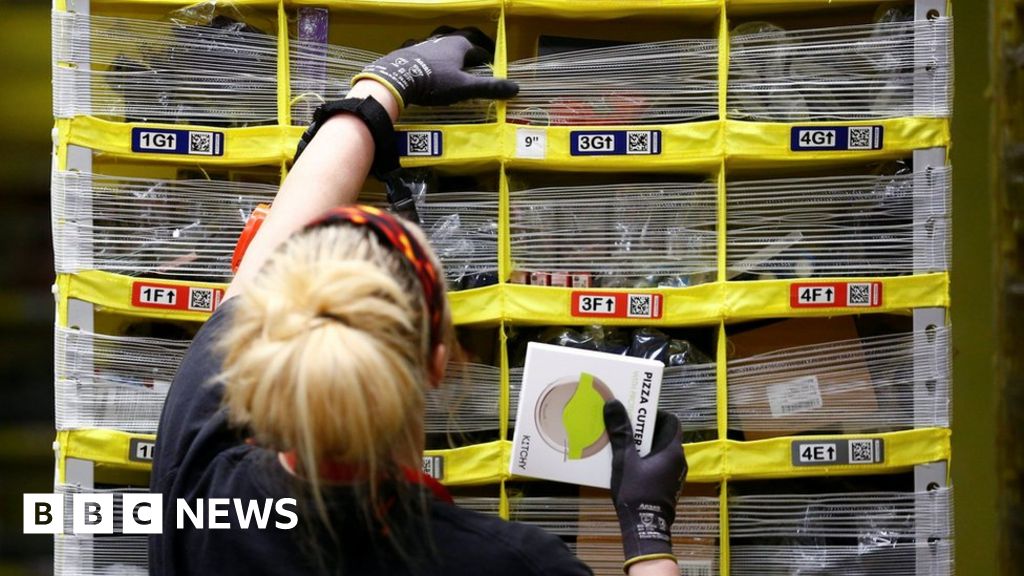 A disappointing sales forecast for the Christmas season sent Amazon shares down more than 5% in after-hours trading in New York.
The online giant said it expected year-on-year sales growth of 10% to 20% for the three months to 31 December.
That would be a marked slowdown from the 29% jump in sales for the most recent quarter to $56.6bn.
Amazon also made record profits of $2.9bn in the period, compared with $256m last year.
That marked a fourth consecutive quarter of more than $1bn in profit for the Seattle-based company and came despite a 21% rise in operating expenses.
Amazon's profit surge has been partly driven by divisions outside its extensive retail operation.
Revenue from AWS, its cloud services business, increased 46% year-on-year to nearly $6.7bn for the quarter to 30 September.
"Other" revenue – a category that primarily includes the firm's advertising business – jumped 122% to almost $2.5bn.
Retail remains the firm's biggest source of revenue, with the strongest growth in North America.
Online sales totalled more than $29bn in the quarter, 10% higher than from last year.
Its physical retail locations – most of them associated with the Whole Foods grocery chain the firm acquired last year – brought in about $4.2bn
Amazon expects sales in the fourth quarter between of $66.5bn and $72.5bn.
After ending 7% higher, shares fell more than 8% in after-hours trading in New York. Amazon stock has jumped nearly 40% this year.