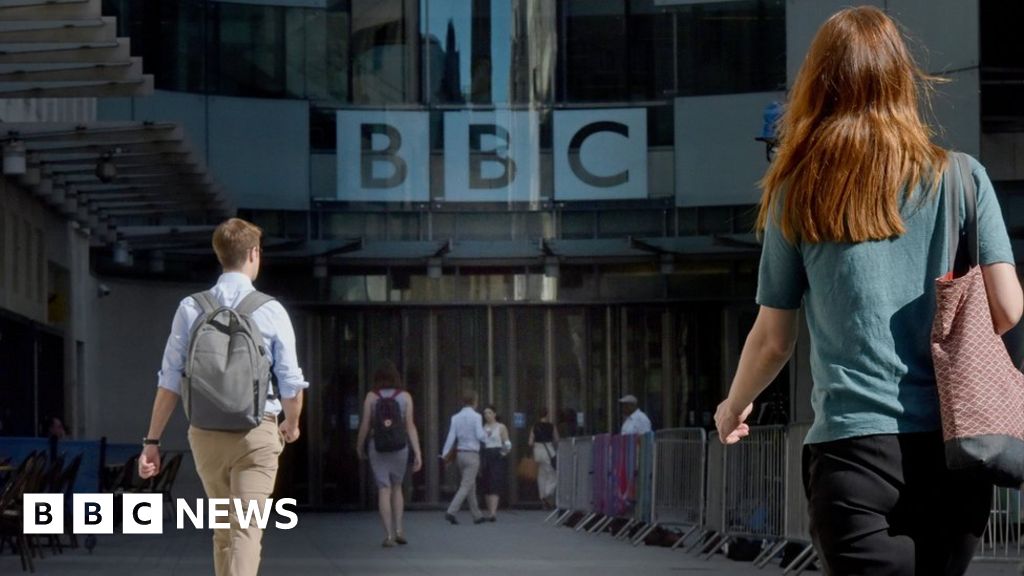 The BBC has "failed" in its duty to give staff equal pay and opportunities, and needs "a more transparent" pay structure, a group of MPs has said.
The Digital, Culture, Media and Sport (DCMS) select committee suggested women at the corporation were earning "far less" for doing comparable jobs.
It inquiry was sparked by presenter Carrie Gracie, who had accused the corporation of pay discrimination.
The BBC said much of the report was out of date but there is "more to do".
It said reforms to its pay structure now "ensure fairness and give an unprecedented level of transparency".
In July 2017, the publication of the BBC's highest-earning presenters revealed an imbalance between the numbers of men and women at the top of the list, leading to an outcry and the corporation commissioning three separate reviews into pay.
But the DCMS committee's report said a new BBC pay framework was "of no use in helping women compare their salaries to those of their male colleagues".
The committee's chairman Damian Collins MP said: "The BBC acts as a beacon in public life. As an employer it has an even higher level of duty than others to advance equality of opportunity – but this it has failed to do.
"The BBC must take urgent action now if it's to restore its reputation on equal pay and win back the trust of staff."
The MPs also criticised the BBC's investigations into pay saying the corporation had "failed adequately to consult staff".
Gender balance 'shocking'
In June, the BBC apologised for underpaying Ms Gracie, the BBC News's former China editor, compared with her male international editors, and gave her back pay.
Gracie quit her role in January, accusing the BBC of operating a "secretive and illegal pay culture" and said it was facing a "crisis of trust".
The MPs said the episode pointed to a "culture of invidious, opaque decision-making".
The report also follows revelations that most of the top-earning presenters on the BBC's two star salaries lists to date have been men.
The most recent list was headed by Match of the Day host Gary Lineker and DJ Chris Evans, with Strictly presenter Claudia Winkleman, the highest paid woman, in 13th place.
MPs said there had been some progress in addressing the gender balance in this year's high earners list, but described the fact there were no women in the top 10 as "shocking".
"Urgent action is needed to change the gender imbalance before the next annual report," the committee said.
In a statement the BBC said: "Recent disclosures by other media organisations show that the BBC's gender pay gap is amongst the smallest and well below the national average. But we do hold ourselves to a higher standard."
"That is why our action on pay has seen the BBC make real progress in addressing equal pay cases".
The corporation highlighted its audit of equal pay and future planned reviews of pay transparency, as well as the introduction of independent oversight to resolve disputes and steps to rebalance "top talent pay".
The BBC added that its reform to pay structure would "ensure fairness and give an unprecedented level of transparency and information about pay ranges for all staff".
But BBC Women, a group representing female journalists and producers, said the MPs' report revealed there was "intractable processes, lack of transparency, evasive tactics, and no genuinely independent oversight" at the corporation.
"BBC management should lead by example, implement the recommendations made by the select committee immediately, meet its legal obligations on pay," it said.
Presenters 'coerced'
The MPs' report also recommended that the BBC should publish salaries of its top earning presenters in programmes made outside the corporation by independent production companies and BBC Studios – the BBC's commercial arm.
And the corporation came in for criticism for its policy of paying presenters via personal service companies (PSCs) from 2007-2012.
The committee said presenters and staff were "coerced" into forming such companies so it could treat them as freelancers for tax purposes.
It said the staff then had no rights to sick pay, maternity leave, pensions or other benefits.
Mr Collins said: "As a direct result of the BBC's policy of insisting that presenters set up personal service companies, many are now facing bills of hundreds of thousands of pounds in unpaid income tax and national insurance contributions. These are life-changing consequences.
"Where there's evidence that people were coerced into setting up these companies so they could carry on working as presenters, the BBC should offer compensation to cover their losses."
Away from issues of pay, the committee said it was concerned by the lack of progress by the BBC to plan for its obligation to take over the full cost of free TV licences for those over 75 from 2020.
The committee also said the corporation's "unwillingness" to safeguard the future of BBC Parliament as a broadcast channel beyond the coming year was "troubling".
There have been three recent investigations into pay at the BBC:
A report was published in October 2017, in line with a requirement on all large organisations. It found the gender pay gap at the BBC was 9.3%, against a national average of 18.1%
A judge-led audit of equal pay among rank-and-file staff published at the same time found there was "no question of any systemic gender discrimination"
A review into the BBC's approach to the pay of on-air staff by auditors PwC concluded in January this year that there was no gender bias regarding pay decisions but the approach to setting pay "has been far from perfect"
Follow us on Facebook, on Twitter @BBCNewsEnts, or on Instagram at bbcnewsents. If you have a story suggestion email entertainment.news@bbc.co.uk.