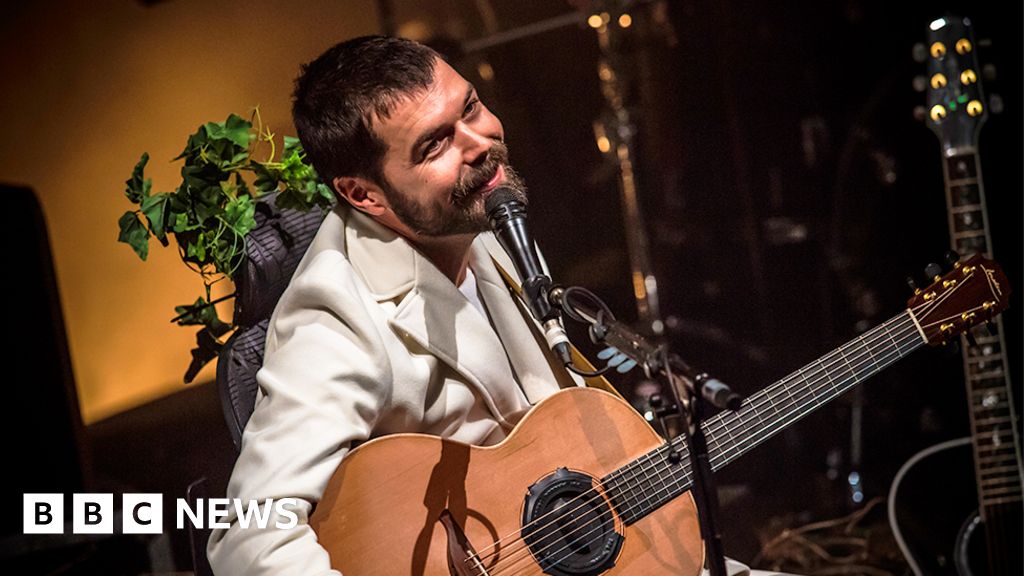 "I came into guitar from a really odd angle, and I didn't really want to learn to play it like other people," says Biffy Clyro's Simon Neil.
"It wasn't something to get good at – it was just an extension of my personality."
Whatever he did to get good at guitar, it's paid off.
Simon is the first ever winner of the Fender Play award at the Q awards, which apparently means he's "at the forefront of guitar music today".
"My parents made me play violin for six or seven years before I played guitar," Simon tells Newsbeat.
He was 12 when he got his first guitar "which looked just like Bryan Adams' guitar from the Everything I Do I Do It For You video, which is really sad."
The first song he learned to play? Johny B Goode by Chuck Berry – as played by Michael J Fox in 1985 film Back to the Future.
"I recorded it on cassette and took it to one of my friends', and said 'can you teach me to play that?'" he says.
"So it's got all the chat in it: 'Here's a blues riff in B, watch for the change…'"
Other special guitars for Simon include "a nice Gretsch guitar which I value more than anything" which he got from his parents for his 18th birthday.
But pride of place is a signature Fender Stratocaster which was made for him a few years ago.
"I never thought I'd have a guitar with my name on it. That means a lot to me."
Decide for yourself whether the Strat looks a bit similar to Bryan Adams' guitar though…
But there's one man who really did inspire – and baffle – a young Simon Neil.
"Slash was the first person I remember, when I was nine-years-old, seeing a picture of him, looking like a weird sex alien with leather trousers, big hair.
"It was just weird. I remember thinking: 'What the hell is that?'
"He probably was the main inspiration for me to fall in love with the guitar."
Follow Newsbeat on Instagram, Facebook and Twitter.
Listen to Newsbeat live at 12:45 and 17:45 every weekday on BBC Radio 1 and 1Xtra – if you miss us you can listen back here.