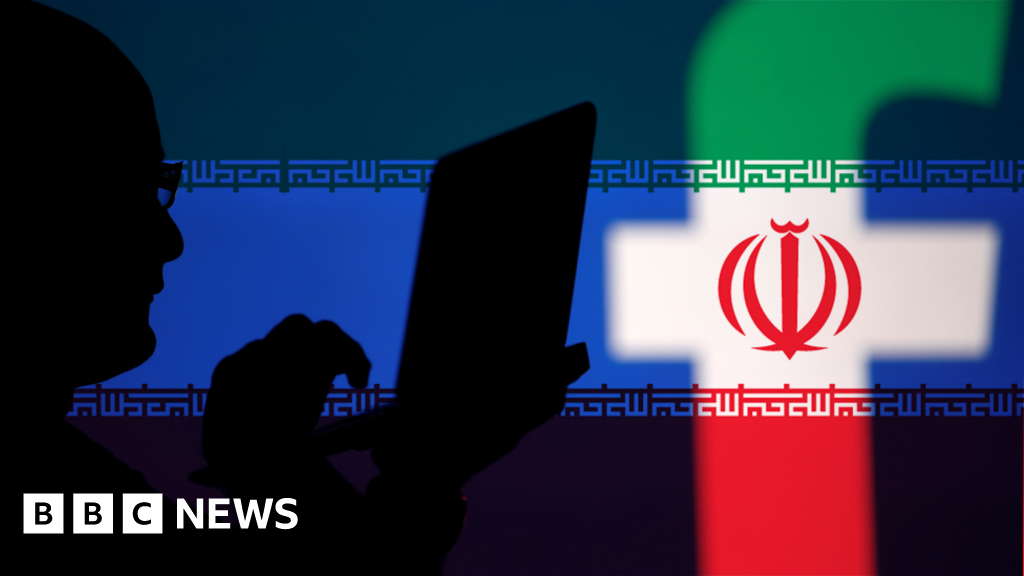 Facebook has uncovered and removed dozens of pages, accounts and groups linked to Iran that coordinated "inauthentic behaviour", targeting people in the US and UK.
The affected posts focused on topics such as race relations, opposition to President Donald Trump and immigration, it said.
The social network revealed that it uncovered the activity a week ago.
"We can't say for sure who is responsible," it said in a blog post.
It added that it had so far found no ties to the Iranian government but that its investigation was ongoing.
The company said it had identified 82 pages, groups and accounts coordinating inauthentic behaviour on Facebook and Instagram.
It said more than a million people followed at least one of the pages, while about 25,000 Facebook members had joined at least one of the groups.
More than 28,000 people followed at least one of the Instagram accounts.
The fake accounts had also created seven "events" on Facebook that people had indicated they would attend.
The BBC asked the company how many people had seen the posts and pictures shared on the fake accounts, or clicked "attending" on the fake events. Facebook said it was not yet sure.
The disclosure comes just weeks before a hotly contested congressional election in the US.
It follows action the firm took in August, in which it said it had removed hundreds of pages and groups, linked to both Iran and Russia, that had engaged in what the firm described as "misleading" activity.