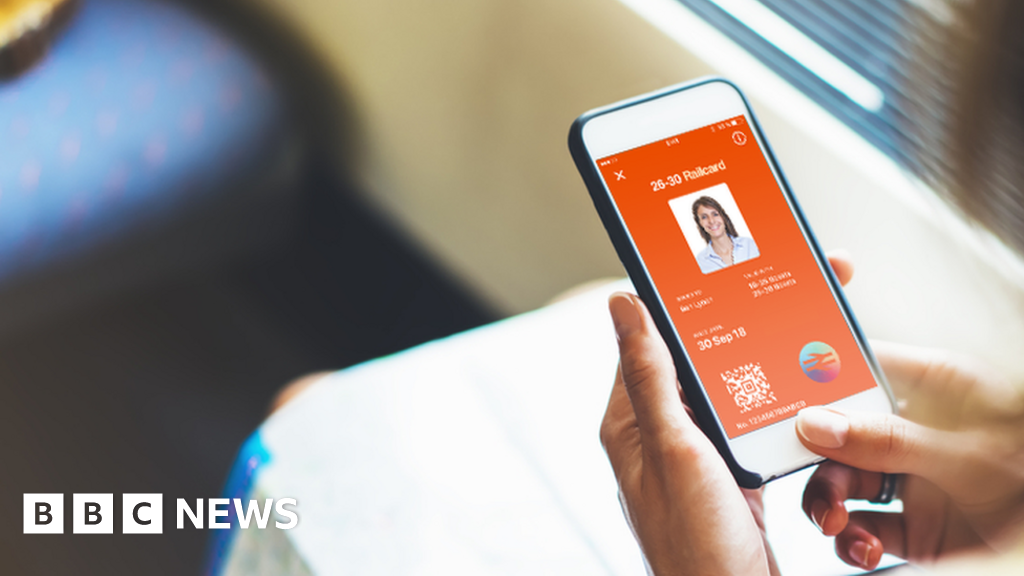 The new 26-30 railcard will go on sale before the end of the year – and this time it will be available to all four million eligible passengers, the rail industry has announced.
During a trial in the spring, only 20,000 people were allowed to buy one.
The ticket website crashed because of overwhelming demand from thousands of young people.
The launch of the "millennial" railcard was originally announced by the chancellor in the autumn 2017 Budget.
For the first time, the 26-30 railcard will be "digital only", meaning that passengers will need a smartphone to download it.
What will the card offer?
For a £30 fee, the new railcard will offer one-third off most leisure fares for 12 months.
However, anyone travelling before 10am on a weekday will have to pay a minimum fare of £12. This is the same restriction as on the 16-25 railcard.
But unlike the card for younger passengers, that minimum fare will also apply on weekdays throughout July and August.
Most of those with a 16-25 railcard are students, so journeys in the summer holidays count as leisure travel.
There will be no fare reductions on sleeper trains, first-class and season tickets or Eurostar services.
Full details – and a savings calculator – are available on the railcard website.
What if I don't have a smartphone?
If you do not have a phone, or if your phone has run out of battery power, you will be allowed to download your card on someone else's phone.
However, there will be no paper version of the card.
The Rail Delivery Group (RDG) told the BBC a digital card was safer than having a physical version, as that was easier to lose.
When will the card become available?
No firm date has yet been announced, although the RDG says it will launch before the end of 2018.
How much can I save?
During the trials in the spring, it was found that passengers took an average of six leisure journeys a month, covering an average of 400 miles in total.
On this basis, cardholders could expect to save £125 a year. Allowing for the £30 cost of the card, the saving would be £95.