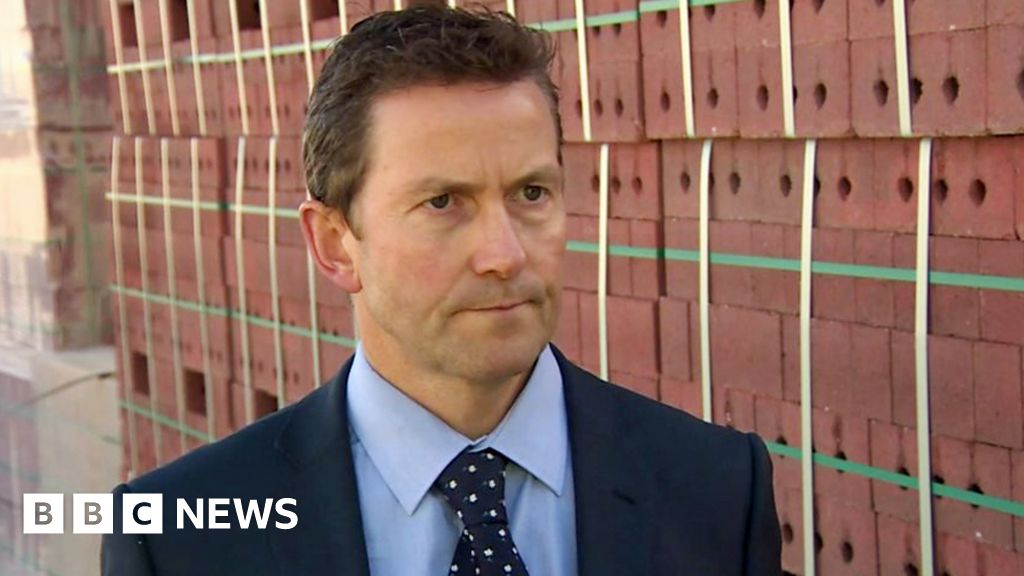 Persimmon boss Jeff Fairburn has walked off camera during a BBC interview after being asked about his £75m bonus.
Mr Fairburn said it was "unfortunate" he had been asked about the payout.
Mr Fairburn was initially awarded shares worth more than £100m in 2017 but after a public backlash he later agreed to reduce it to £75m.
At the time, the bonus was thought to be the biggest ever awarded at a listed company, and one shareholder called it "grossly excessive".
Mr Fairburn has previously said he will give a "substantial proportion" of the bonus to charity.
Interview by Spencer Stokes, business and transport correspondent for BBC Look North.