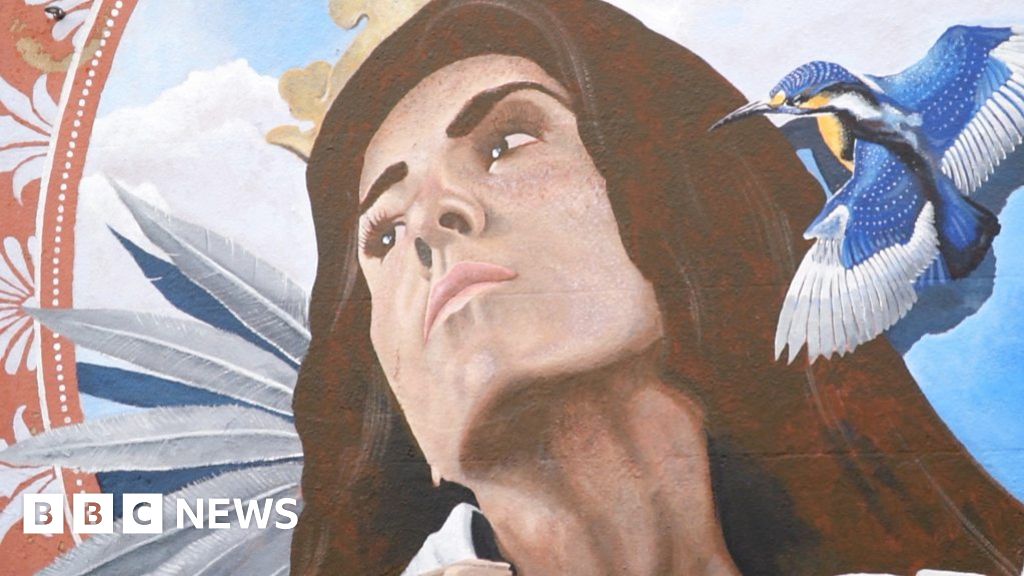 An artist has painted a mural to Queen Eleanor in a market town with the help of local schoolchildren.
Luke McDonnell wanted to create a piece to recognise the 13th Century monarch who inspired the cross that once stood in the town of Stony Stratford, near Milton Keynes.
Crosses were erected in 12 locations across England to mark the passage of Queen Eleanor's body from Lincoln, where she died, back to London.
Mr McDonnell went into schools to plan what the work would look like.