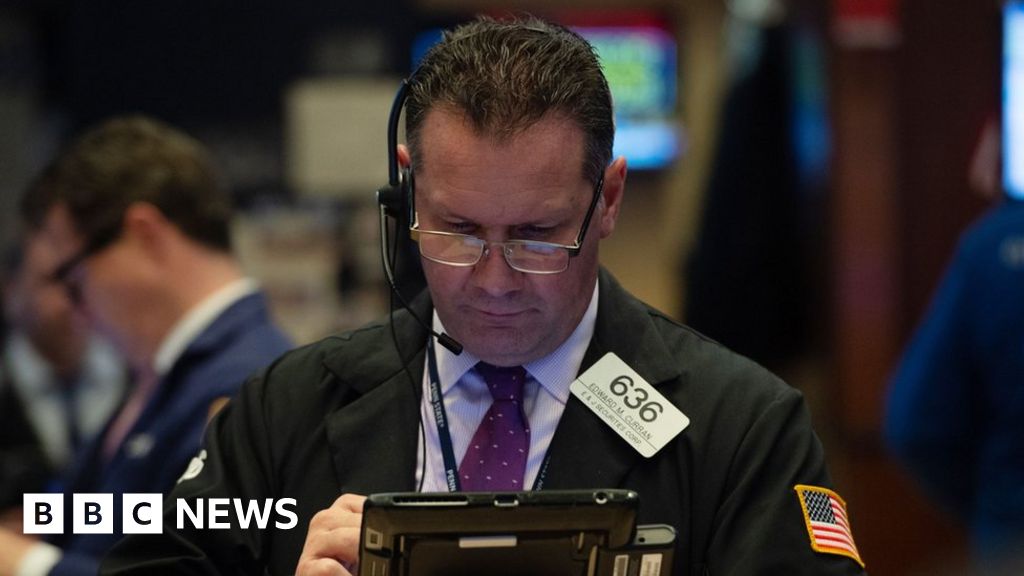 Wall Street fell sharply on Wednesday, erasing the gains posted this year for two of the three main indexes.
The Dow Jones Industrial Average sank 2.4% to 24,583.4 points, while the S&P 500 plunged 3.1% to 2,656.1 points.
The losses pushed the two indices into negative territory for the year.
The Nasdaq also fell more than 4.4% to 7,108.4 points amid concerns about weak corporate profits, trade tensions and other uncertainties.
That was the biggest one-day fall for the technology-focused index since August 2011.
Tech shares were among those hardest hit, with Amazon falling 5.9%, Facebook down 5.4%, Google owner Alphabet off 4.8% and Netflix sinking 9.4%.
Nate Thooft at Manulife Mutual Funds said: "Costs are increasing and it's often tariff-related. We also reached a potential peak for earnings – companies that show marginal weakness take a beating."
The Dow is now on track for its worst month since May 2010.
Some of the 30 companies in that index suffered big falls, with Caterpillar down 5.6% and 3M off 4.2% compounding declines on Tuesday in the wake of disappointing results.
The falls on Wall Street came after official figures showed US home sales fell to their slowest pace in nearly two years, and a Federal Reserve report indicated that companies across America were concerned about the impact of tariffs and widespread labour shortages.
The expectation that the Federal Reserve will continue to raise interest rates has also spooked investors this month.