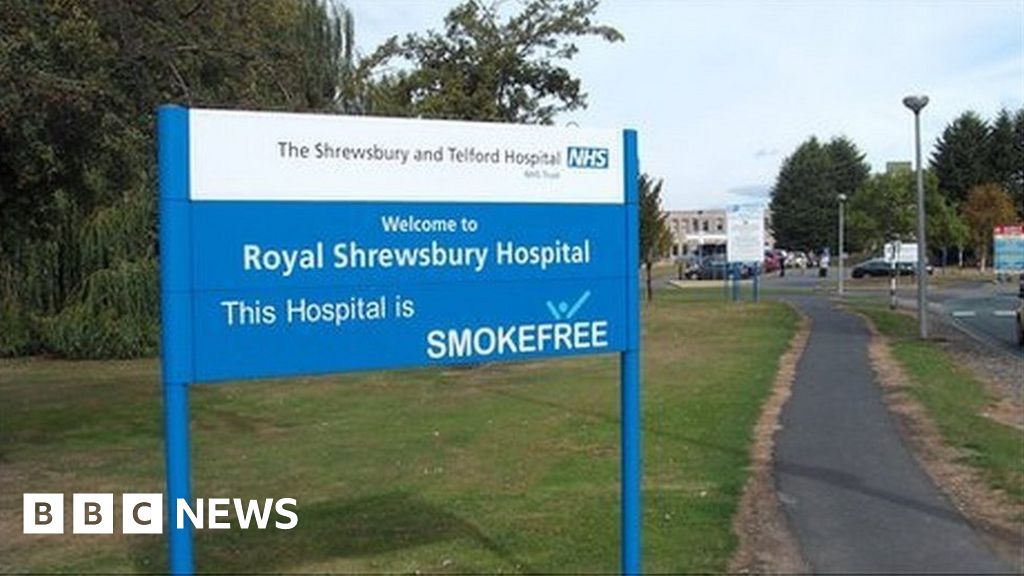 Maternity and emergency services at two hospitals have so alarmed inspectors, the trust running both sites must report to a watchdog every week.
Shrewsbury and Telford Hospital Trust (SATH) was already subject to a review of baby deaths, with concerns also raised over A&E safety.
Inspectors say the new check-ins must convince them standards are improving at The Princess Royal and Royal Shrewsbury hospitals.
SATH said it had been taking action.
The Care Quality Commission (CQC) said it remained "very concerned" about the trust's emergency and maternity services at both sites.
It follows inspections in August in which both hospitals were visited.
It emerged at the end of that month the scope of an independent review into a series of baby deaths would be expanded, with concerns raised over 40 cases of maternity care.
In September, the CQC announced "enforcement action" would be taken against the trust, citing safety fears in emergency care.
The action is set to take the form of weekly check-ins, with the trust compelled to report to the CQC over action it is taking to ensure effective care and patient safety.
Referring to emergency departments, the CQC added the trust must report on steps to ensure "management of deteriorating patients and sepsis".
Chief Inspector of Hospitals Ted Baker said: "We are monitoring the trust extremely closely and continue to work with NHS Improvement to ensure patient safety improves.
"We will return to check on whether sufficient improvements have been made and will take further action if needed."
The full findings of the August inspections, and another in September, have yet to be published.
Deirdre Fowler, director of nursing, midwifery and quality at the trust, said it was meeting national maternity guidelines and had provided proof to the CQC.
Medical director Dr Edwin Borman said the trust had implemented an action plan to focus on issues in A&E highlighted by the watchdog.
He added: "We absolutely strive to do our best for each and every one of our patients, but we know that we need to do even better."
The trust is planning to close the A&E at Telford's Princess Royal Hospital overnight, due to staff shortages.