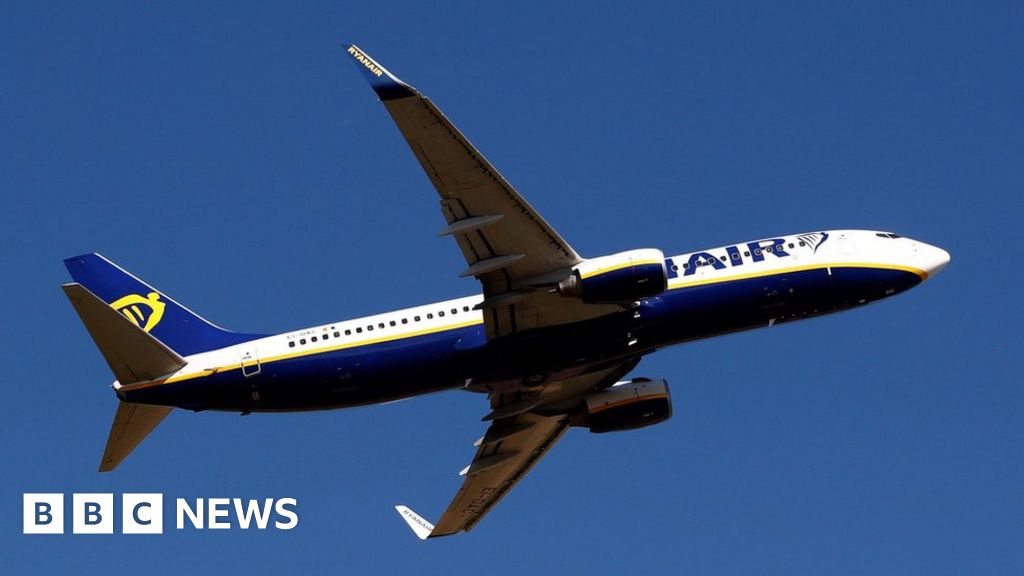 Ryanair has blamed strikes by pilots and cabin crew for a slide in half-year profits over the summer, but maintained its forecasts for the full year.
The airline reported a 7% fall in profits to €1.2bn (£1.06bn) for the six months to 30 September.
Chief executive Michael O'Leary also pointed the finger at "the worst summer of ATC [air traffic control] disruptions on record".
However, traffic rose 6% and its planes were 96% full.
Average fares slipped 3% to €46, but ancillary revenues – such as luggage and seat reservation fees – jumped 27% to €1.3bn.
Earlier this month, Ryanair warned that profits for the full year would be 12% lower than previously forecast at between €1.1bn and €1.2bn.
It posted a record €1.45bn profit after tax for the year to 31 March.
"This full-year guidance remains heavily dependent on air fares not declining further – they remain soft this winter due to excess capacity in Europe – [and] the impact of significantly higher oil prices on our unhedged exposures," Mr O'Leary added.
He said the airline's cost advantage over rivals was widening and that "consolidation will create growth opportunities for Ryanair's lowest fare/lowest cost model".
The airline came under fire over the weekend for apparently failing to remove a passenger from a flight after he racially abused a woman in her 70s.