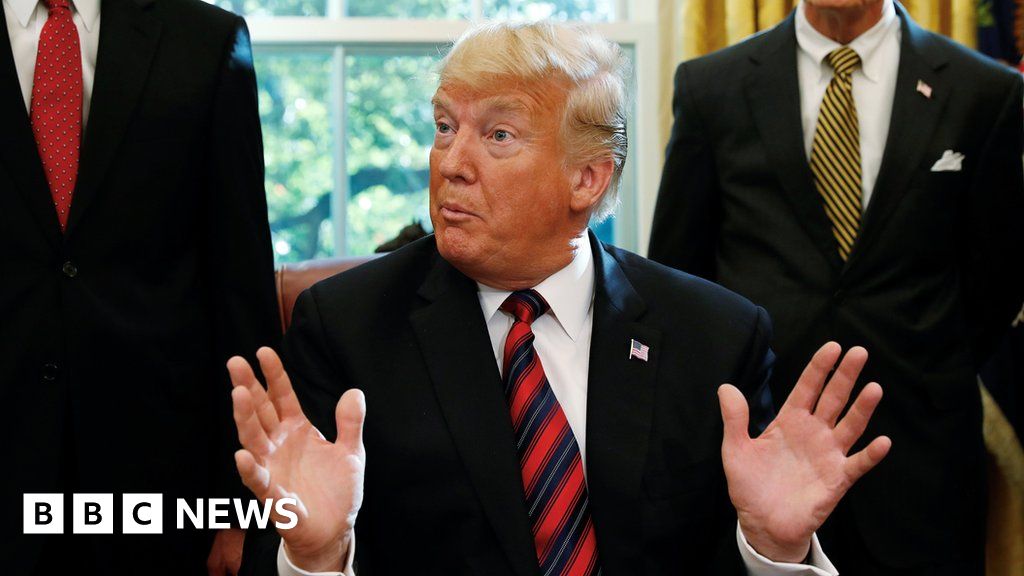 US President Donald Trump has said that Turkish President Tayyip Erdogan was "pretty rough" on Saudi Arabia in his speech about the death of Jamal Khashoggi.
Speaking to reporters in the White House, Mr Trump also said that Saudi Arabia's handling of the matter was "the worst cover-up ever".
Mr Trump, who has sent his CIA director to Turkey to look at the issue, said that he expected to have a report soon.