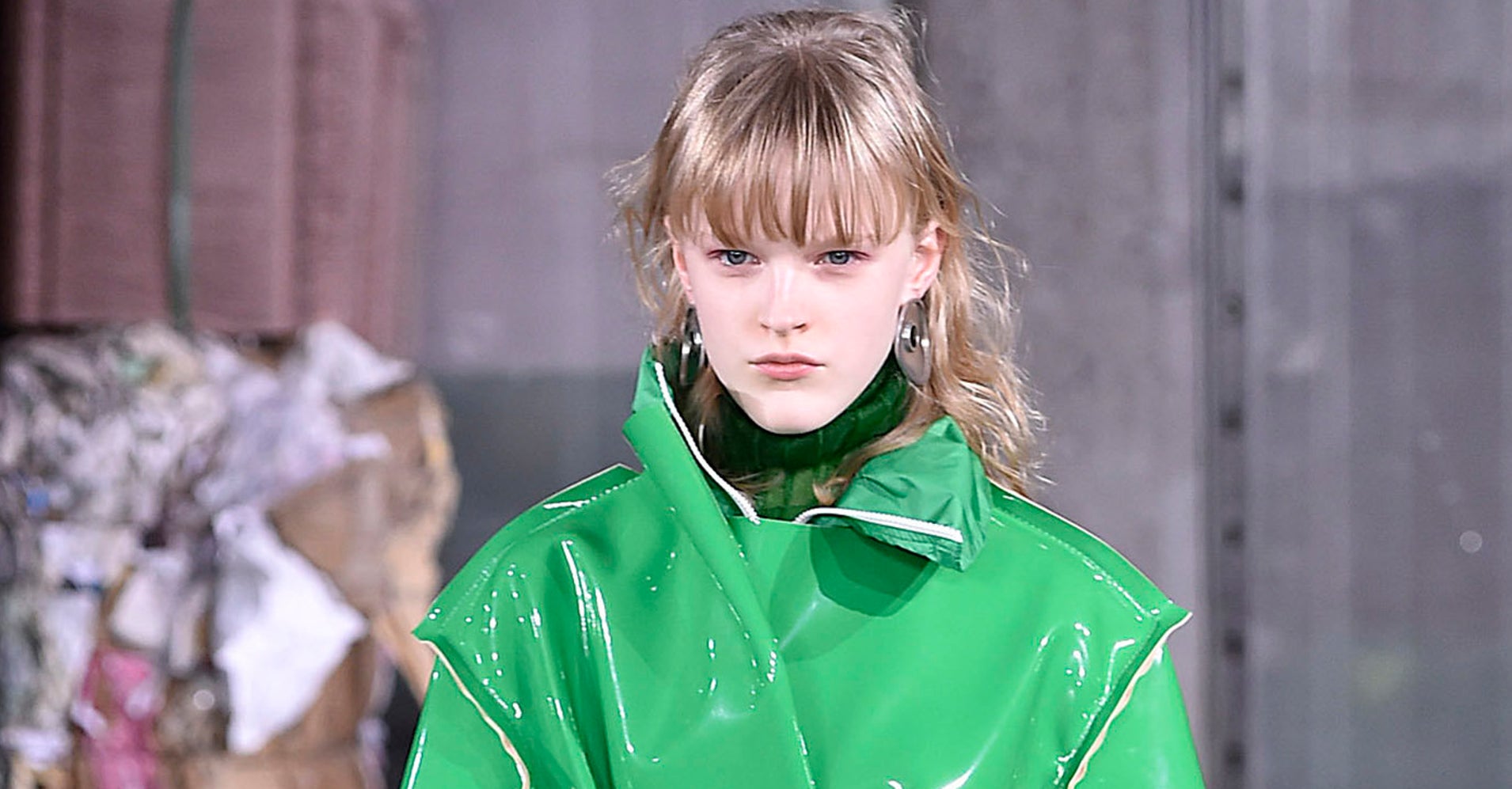 As Aqua once said, "Life in plastic, it's fantastic."
The fashion industry seems to agree. This fall, one of the biggest trends both on and off the runways is plastic, in the form of PVC and/or vinyl (PVC, or polyvinyl chloride, is a type of vinyl.)
Plastic in fashion became popular in the 1960s during the Space Age and Youthquake eras, as noted by Fashion Unfiltered. Designers like André Courrèges were experimenting with the synthetic material and incorporating it into their collections.
Since then, we've seen plastic come and go and come again ― the synthetic material is having a mainstream moment. We've seen designers like John Galliano and Balmain's Olivier Rousteing send plastic styles down the runway, and celebrities are following their lead ― Blake Lively wore the synthetic material in the form of a bright red coat. Naturally, PVC and vinyl are also lining the racks at plenty of retail shops. And it doesn't look like the trend will disappear in 2019; we saw it at a number of spring 2019 runways, including Maison Margiela and Marc Jacobs.
The one major downfall of plastic fashions ― aside from the fact that they will make you sweat ― is that they aren't doing anything to help the industry's waste problem. More than 15 million tons of textile waste is generated every year in the United States. Plastic clothes and accessories, whether from our closets or a store's unsold stock, will more than likely end up in those landfills eventually. And, of course, plastic isn't biodegradable, so it can be especially harmful to our oceans. Over 60 percent of seabirds and 100 percent of sea turtles have been found with plastic in their bodies because they think it's food, according to The Ocean Conservancy.
With that said, if you are planning to give the trend a go, try to get a few wears out of whatever it is you buy.
Plastic pieces might seem unwearable or intimidating, but they can actually be pretty versatile. If you want to ease into the trend, try an accessory like a vinyl bag or a pair of shoes. If you're ready to dive in, may we suggest a vinyl trench coat?
Scroll through the photos below for a little inspiration from both on and off the runway, and find out where to get your hands on some vinyl and PVC pieces for yourself:
On The Runway: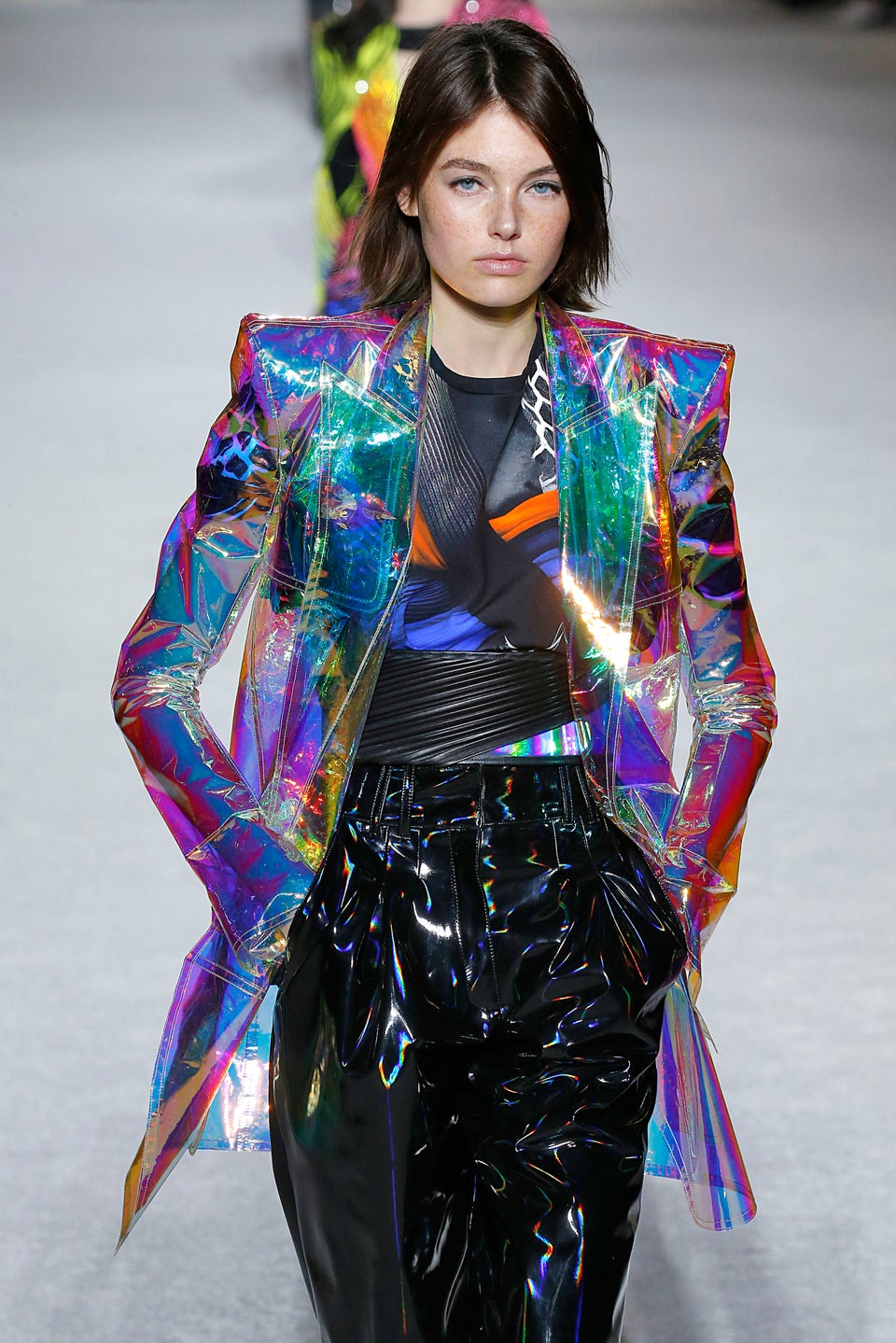 Victor VIRGILE via Getty Images
Balmain : Runway – Paris Fashion Week Womenswear Fall/Winter 2018/2019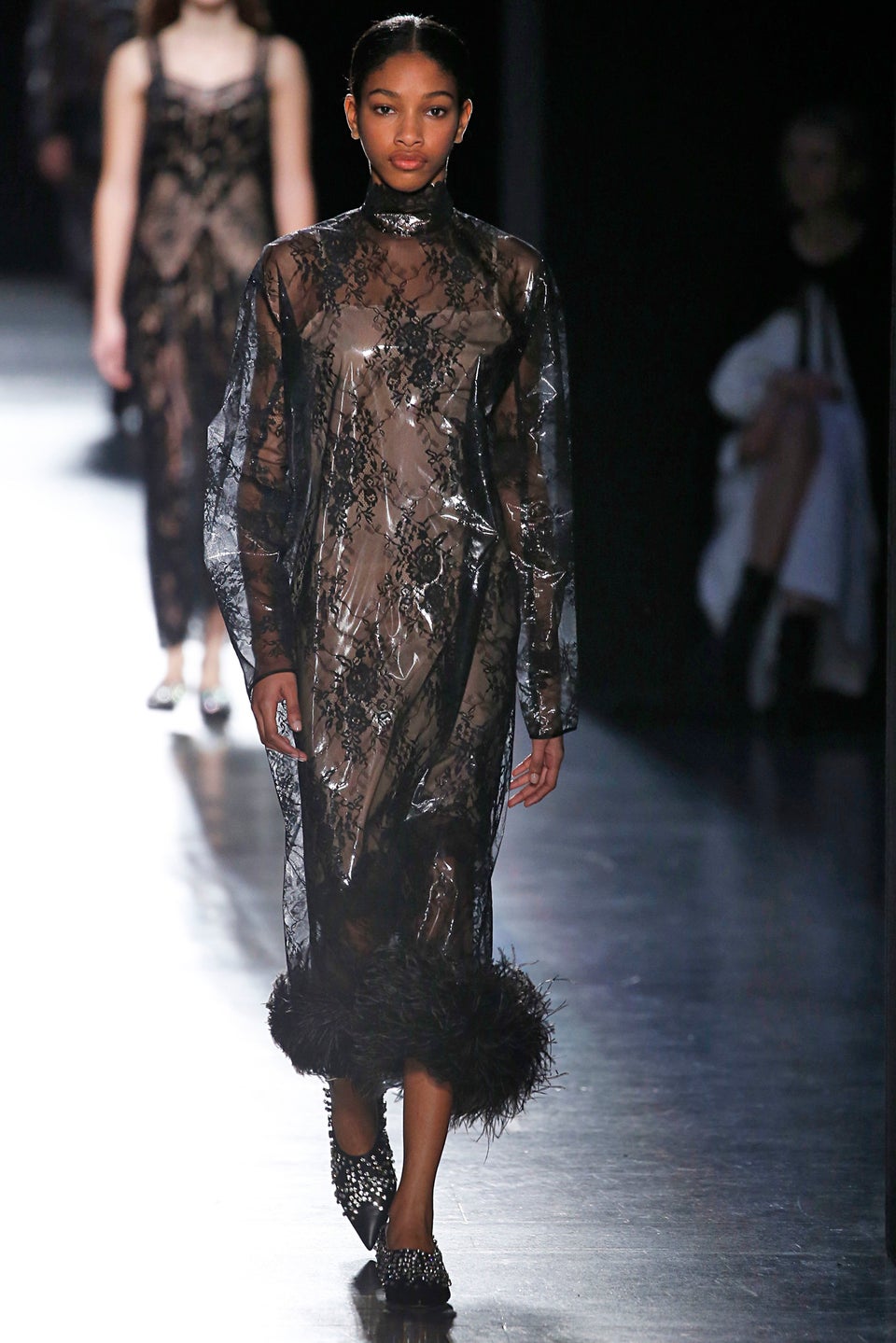 Victor VIRGILE via Getty Images
A model wears a lacy vinyl look on the Christoper Kane fall 2018 runway.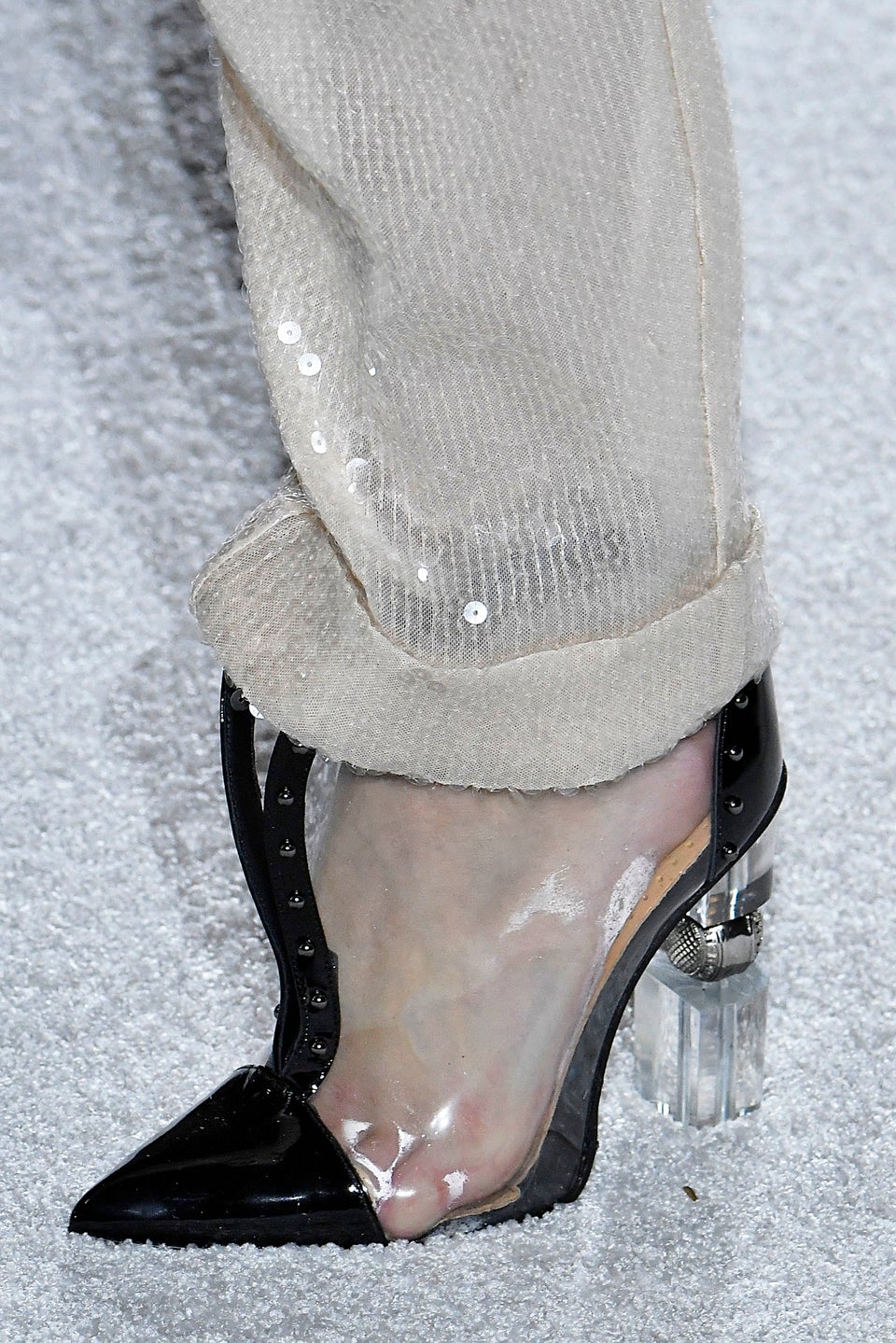 Victor VIRGILE via Getty Images
A close-up of the clear vinyl shoes from the Balmain fall 2018 runway presentation.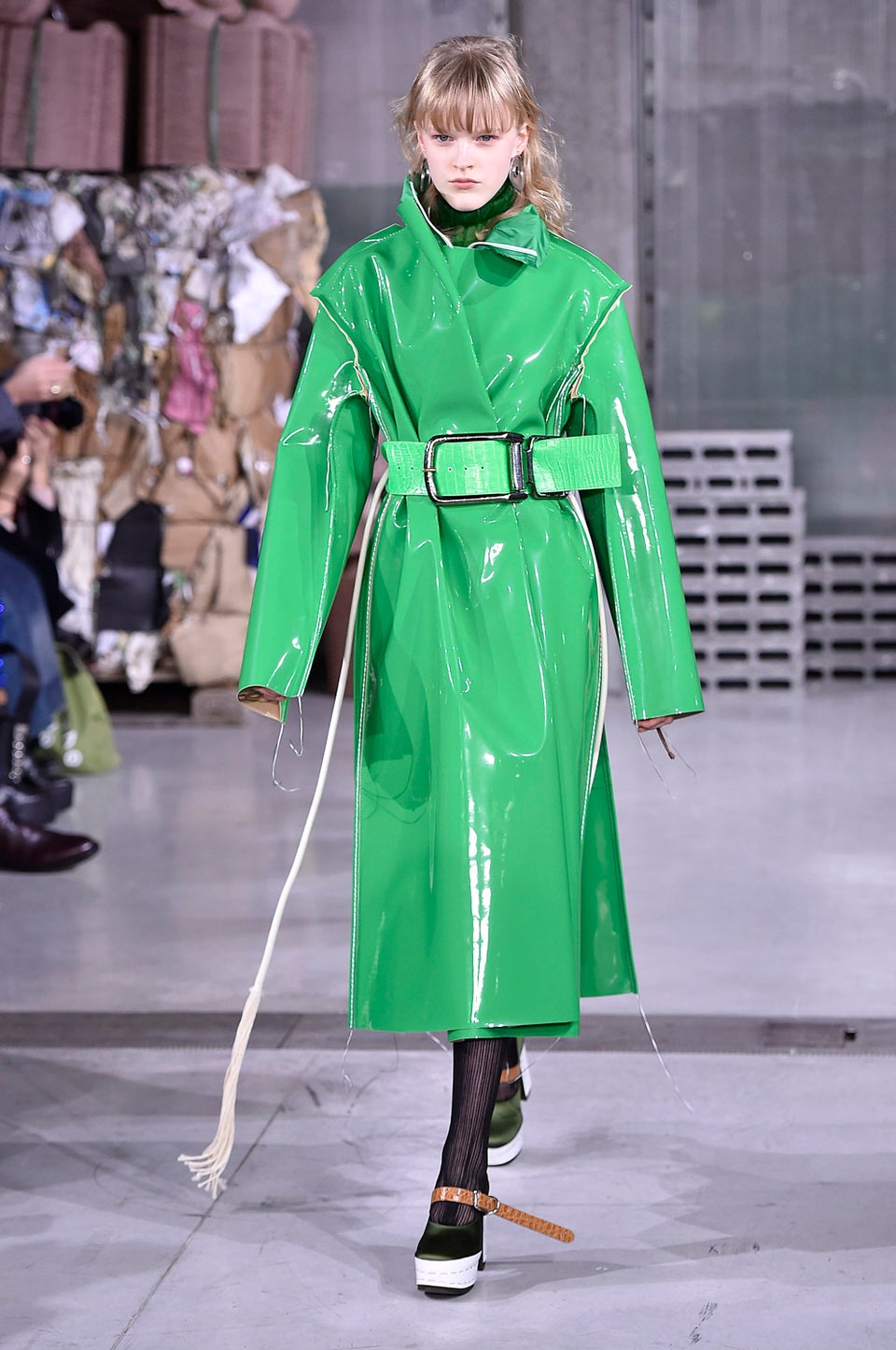 Catwalking via Getty Images
A vinyl coat at Marni's fall 2018 show.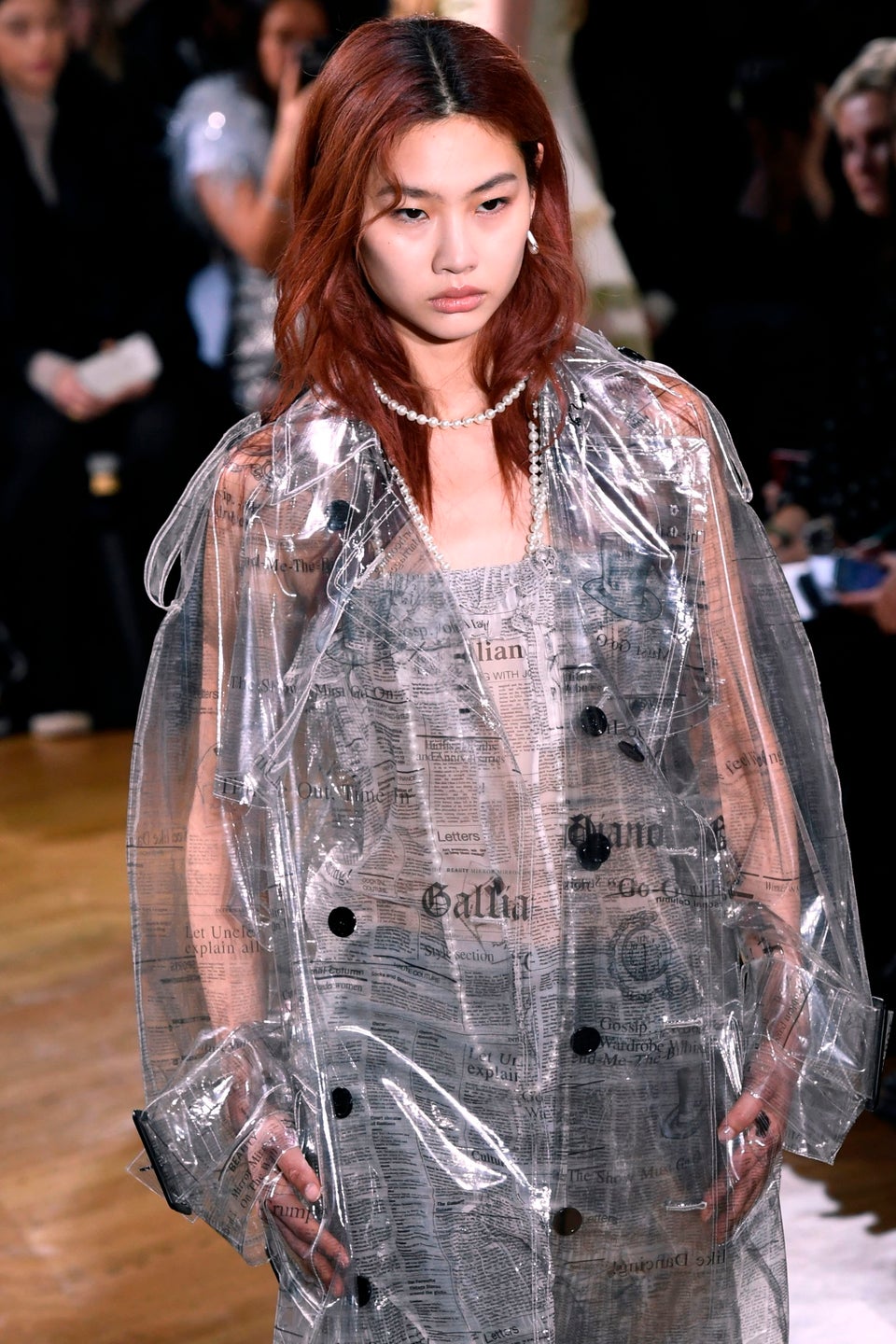 BERTRAND GUAY via Getty Images
A newsprint vinyl jacket on the John Galliano fall 2018 runway.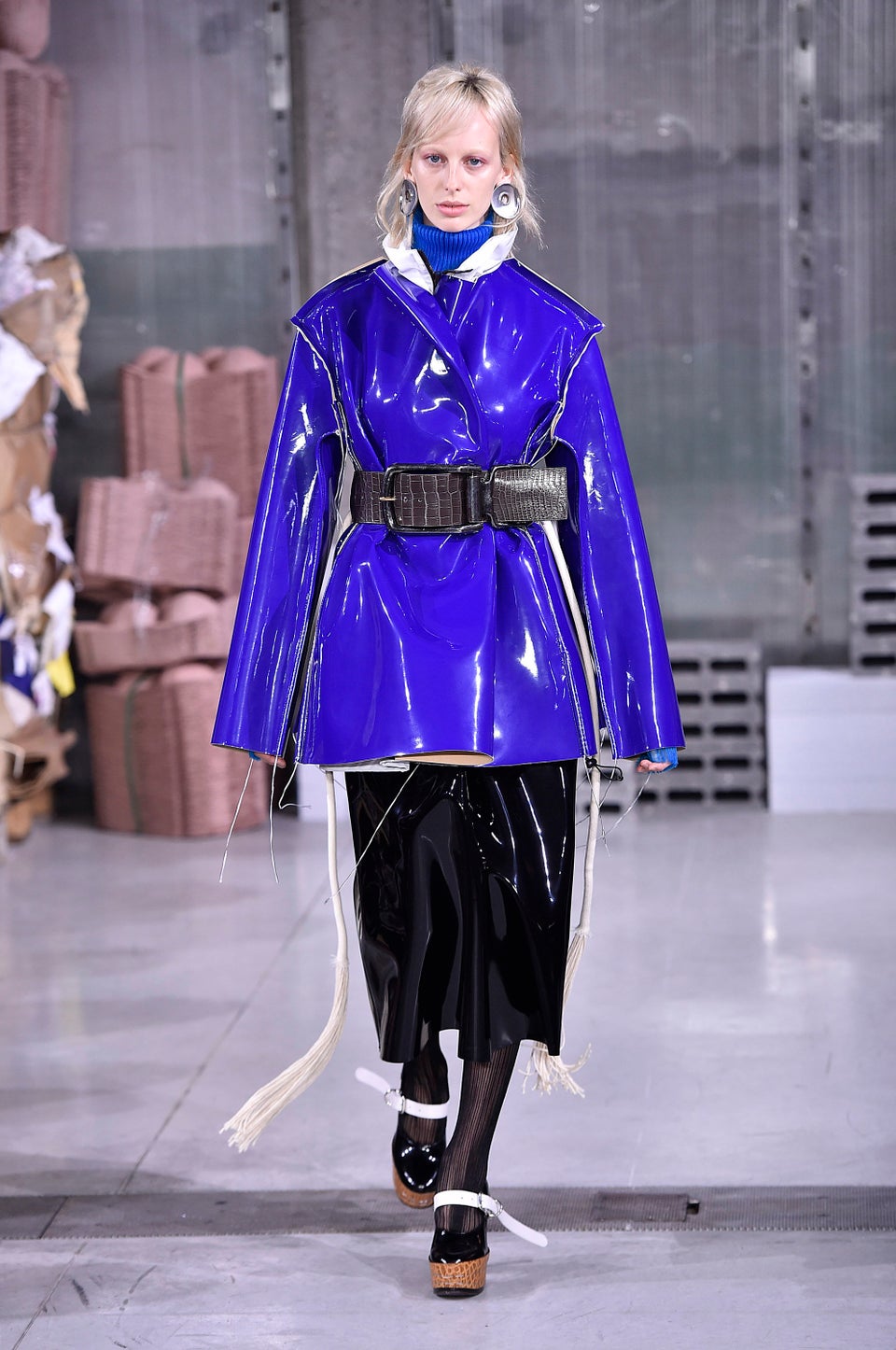 Catwalking via Getty Images
A vinyl look on the Marni fall 2018 runway.
Off The Runway: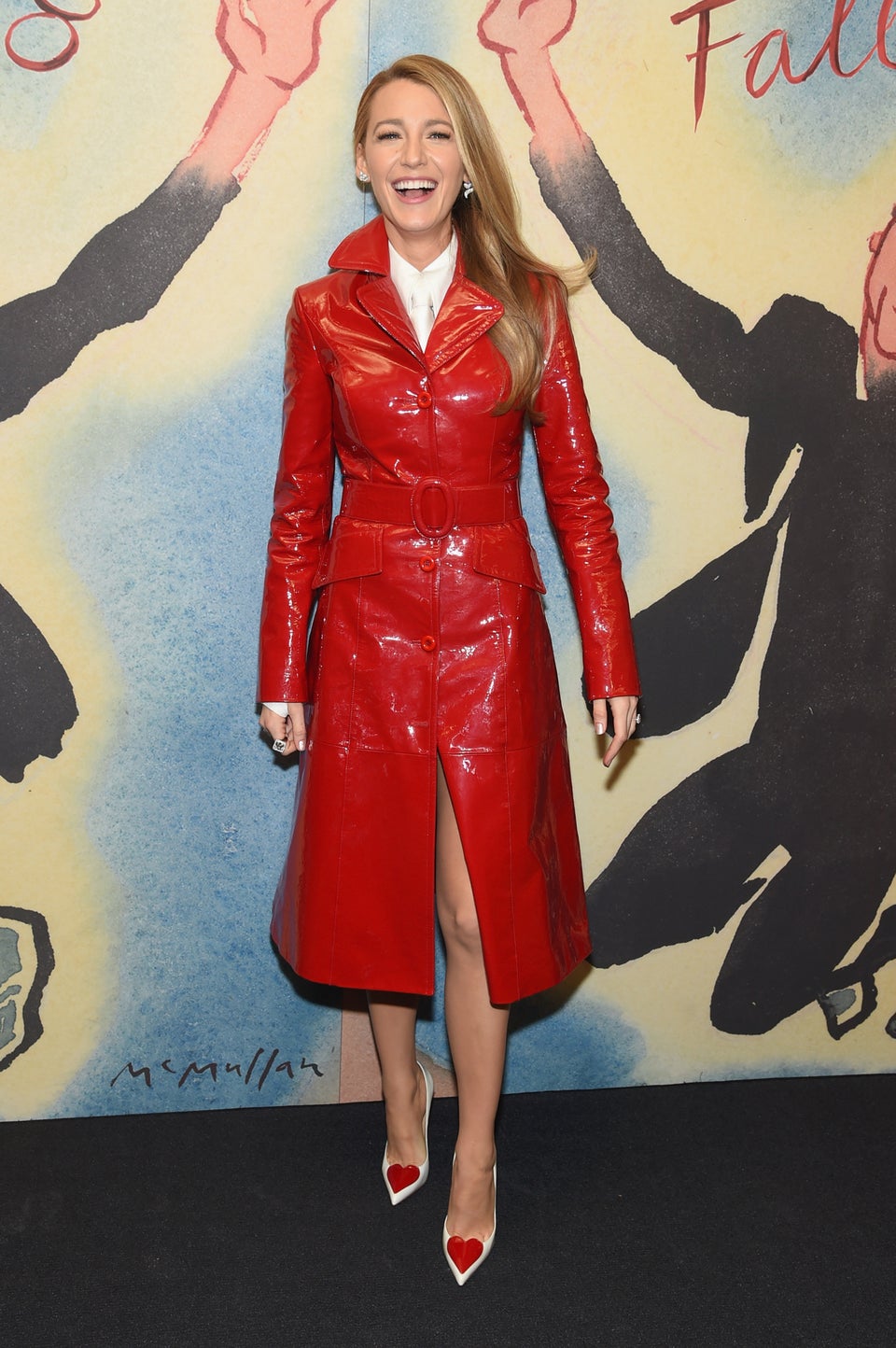 Jamie McCarthy via Getty Images
Blake Lively sports a red vinyl coat at the Michael Kors fall 2018 runway show in New York.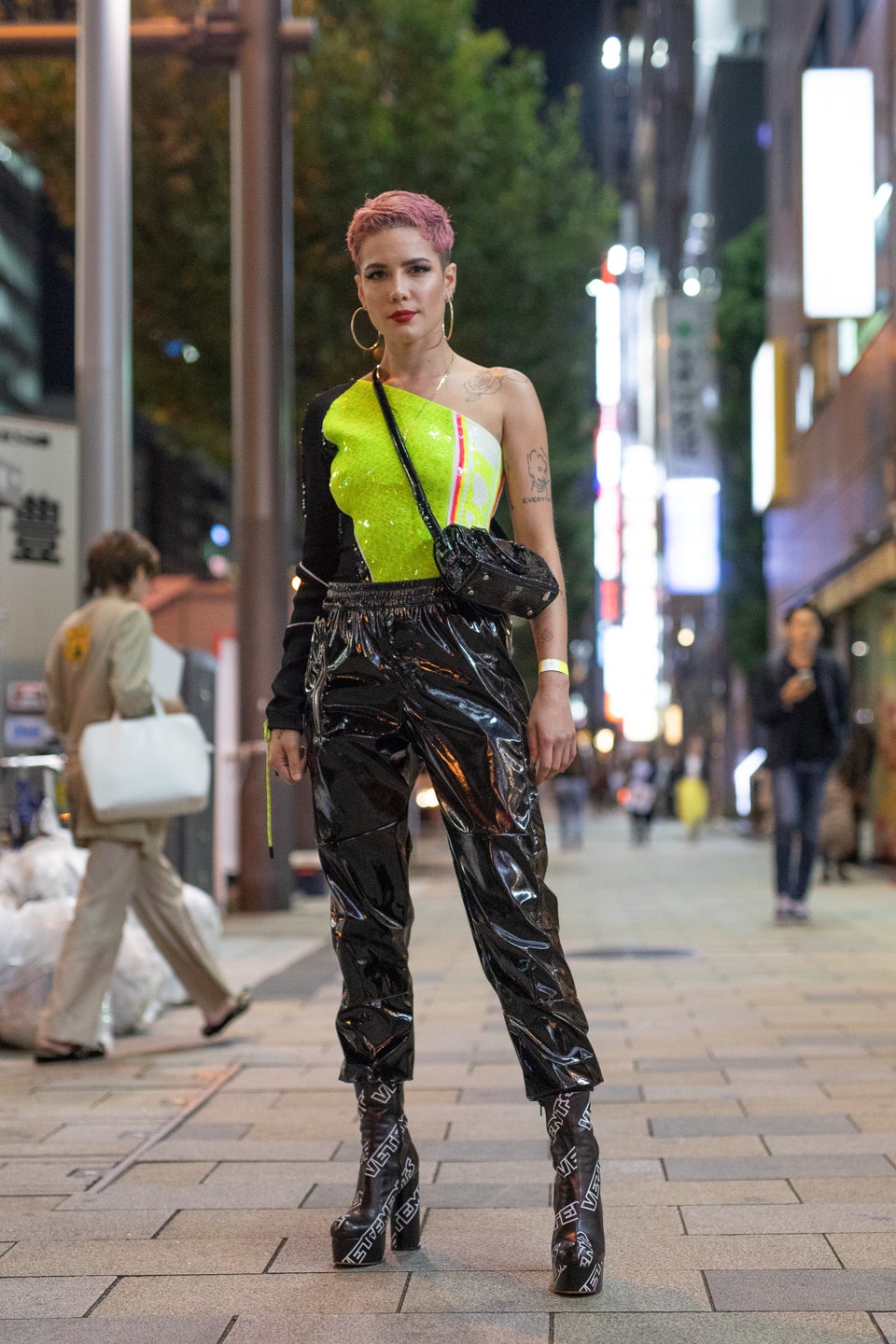 Matthew Sperzel via Getty Images
Singer Halsey wears vinyl pants on the street in Tokyo.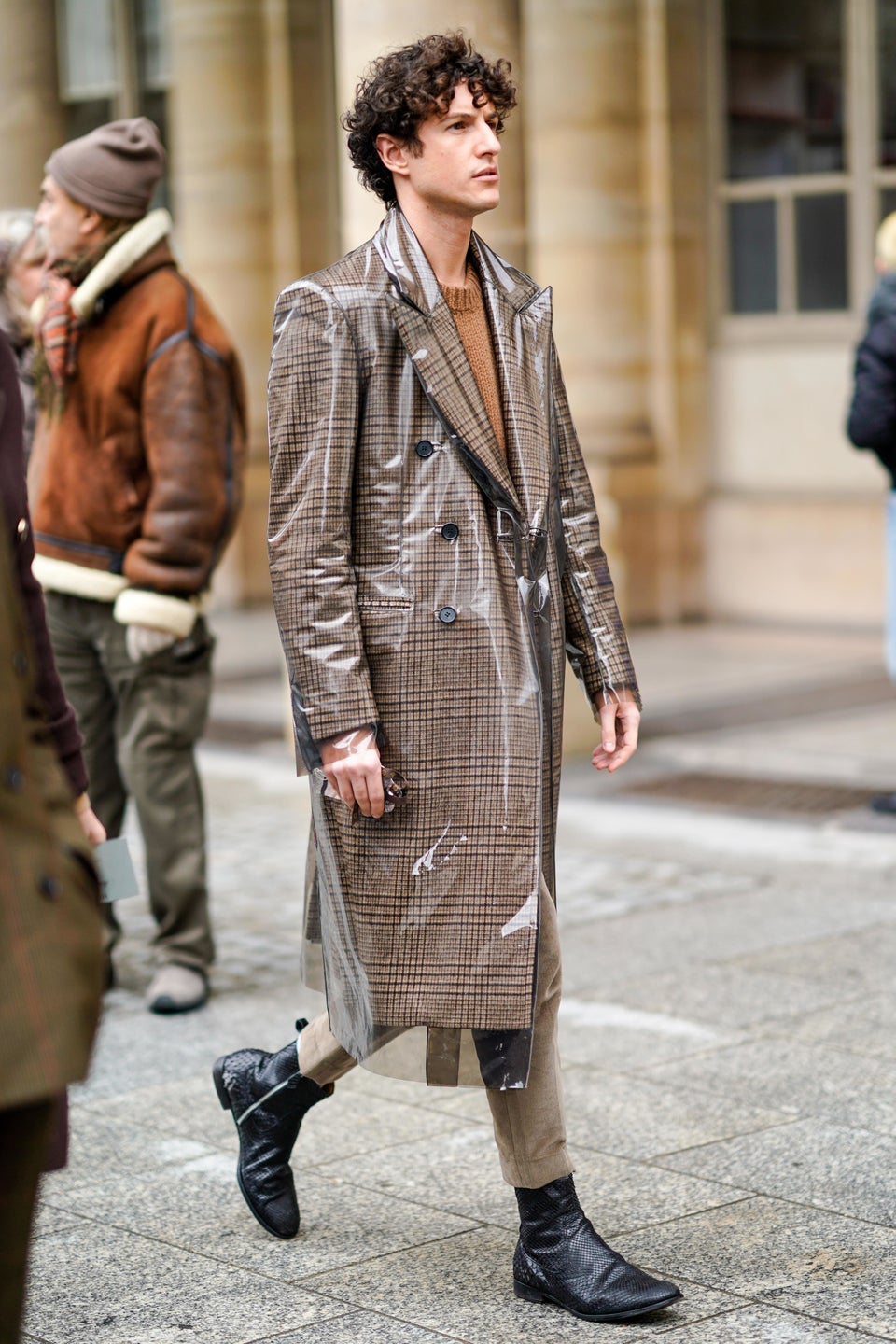 Edward Berthelot via Getty Images
A fashion week attendee wears a clear vinyl jacket in Paris.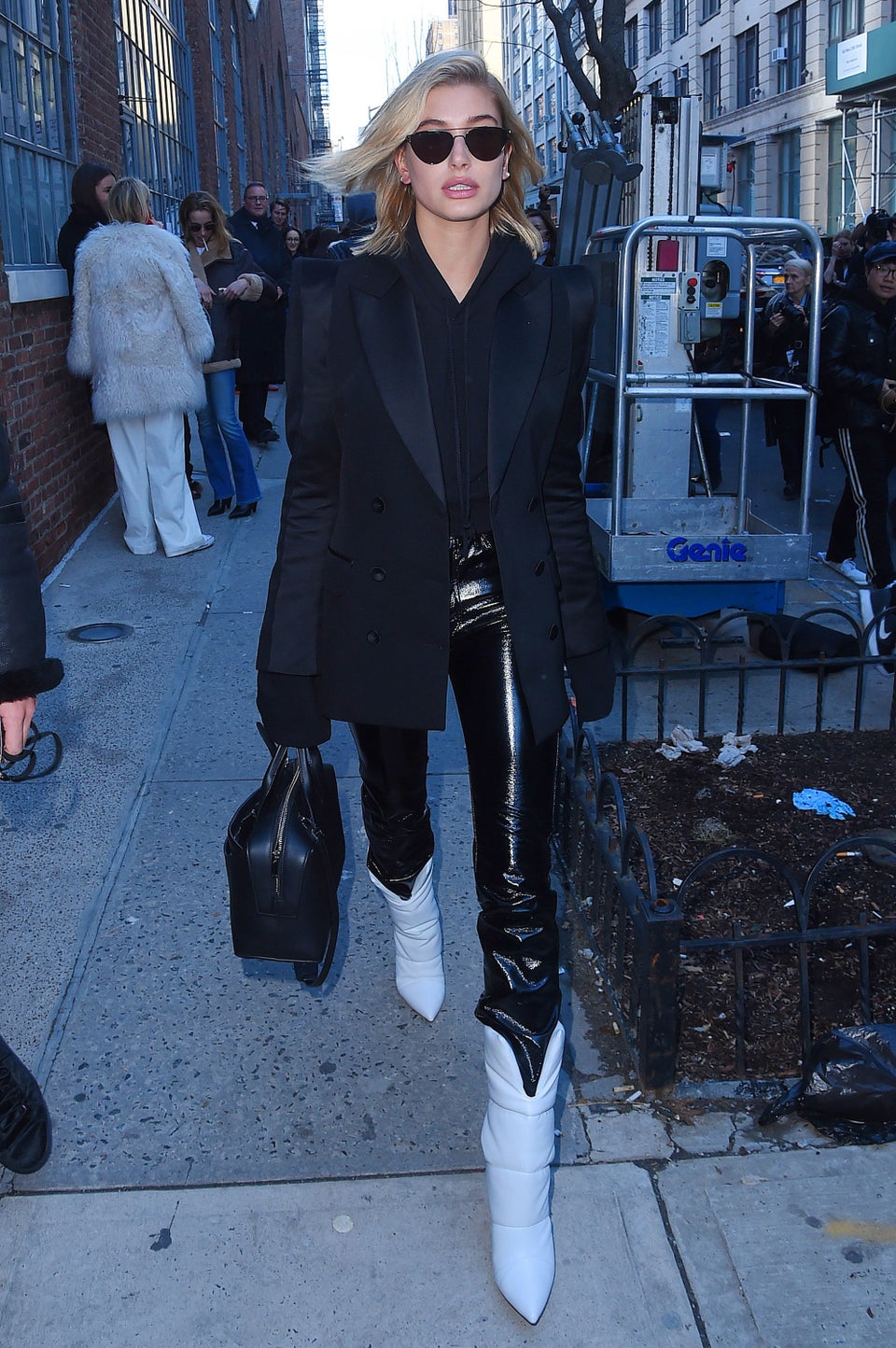 Josiah Kamau via Getty Images
Hailey Baldwin wears black vinyl pants while out in New York.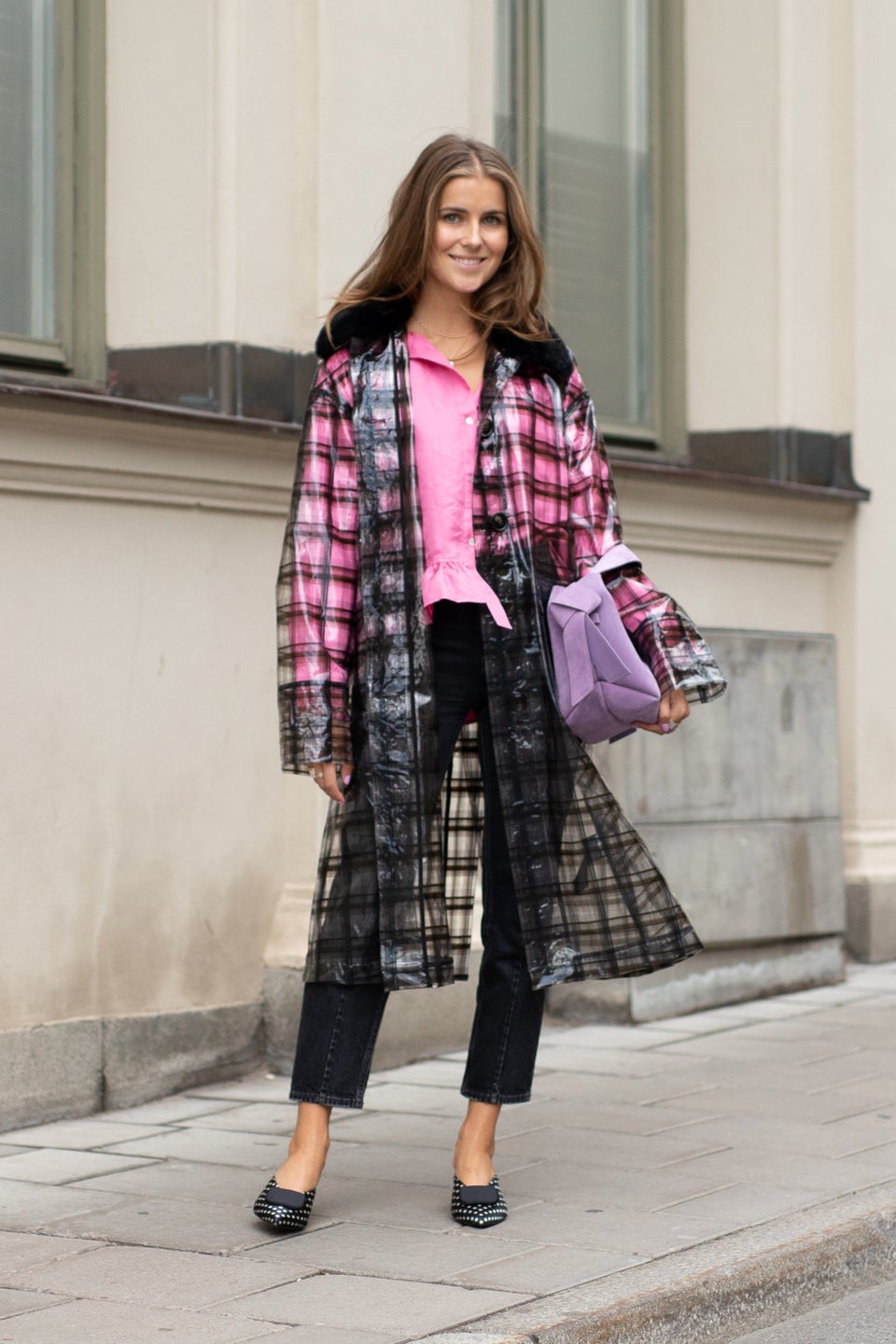 Matthew Sperzel via Getty Images
Style blogger Nina Sandbech wears a vinyl tartan coat outside a fashion show in Stockholm, Sweden.
Where To Get It: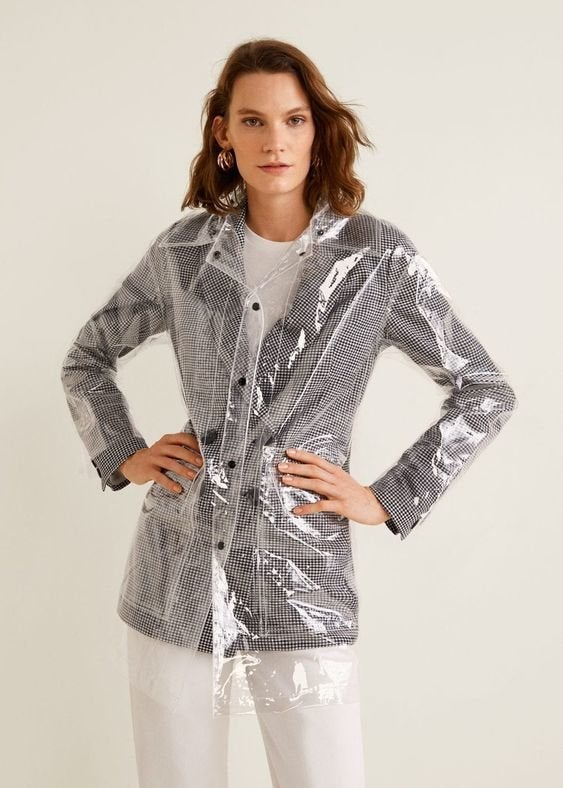 HuffPost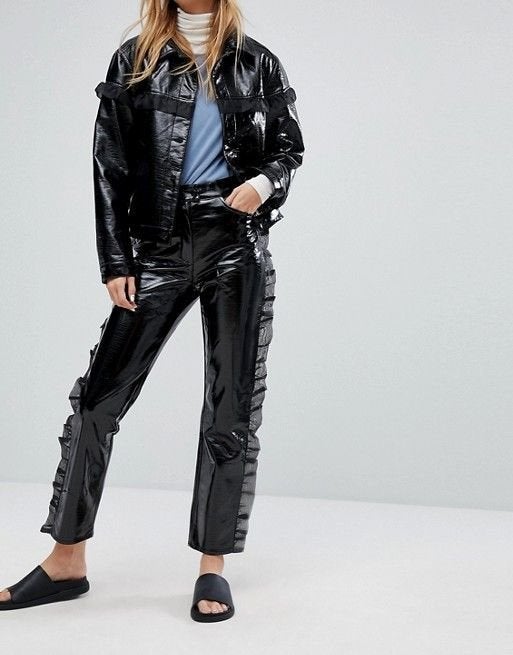 Asos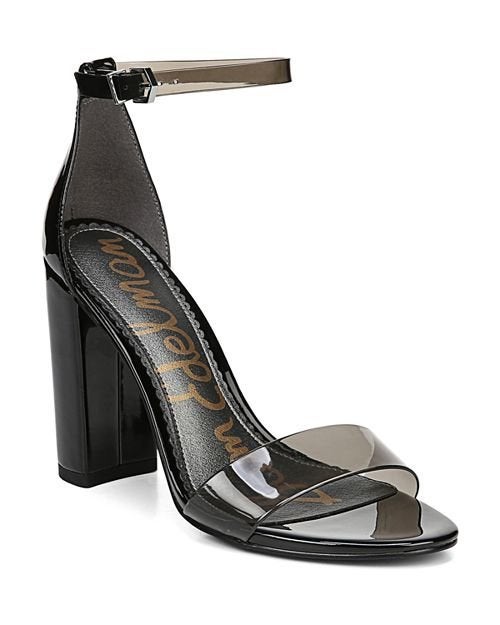 HuffPost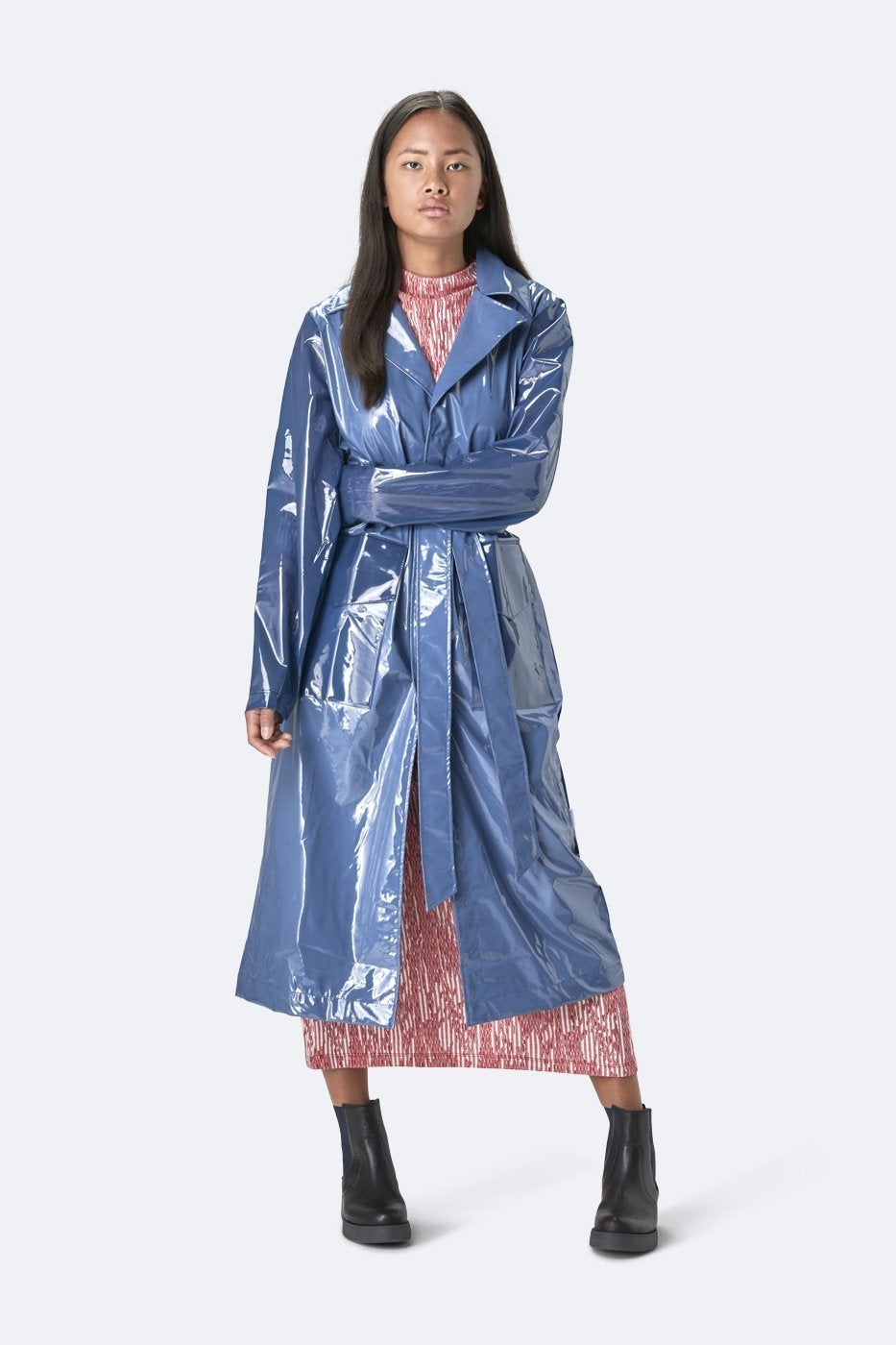 Asos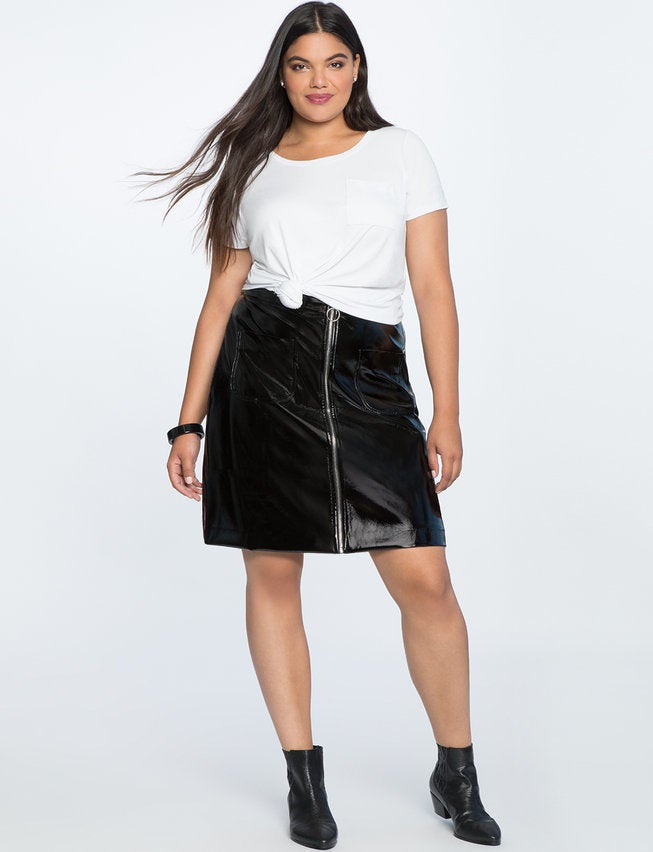 eloquii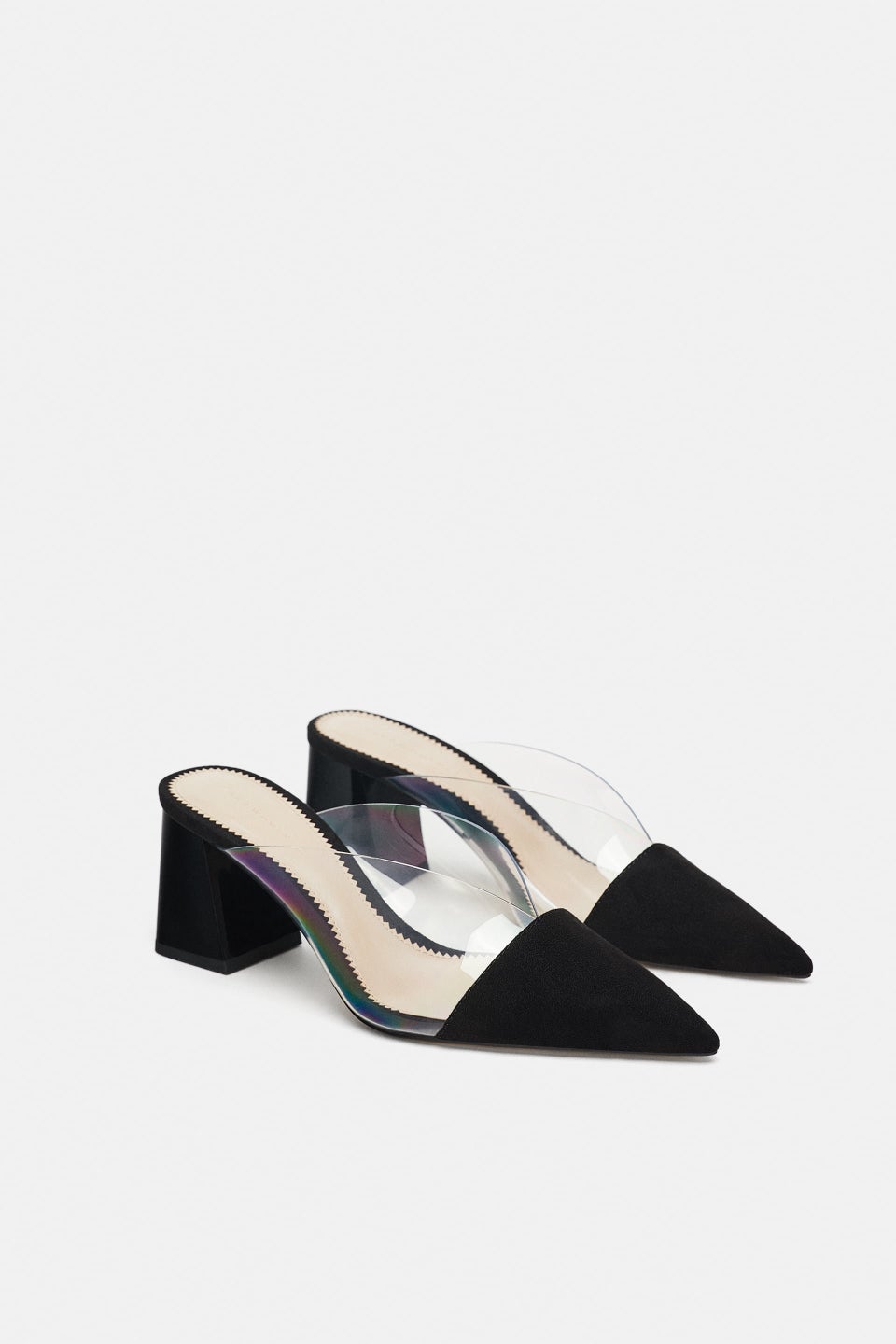 Zara
Zara vinyl detail mules, $59.90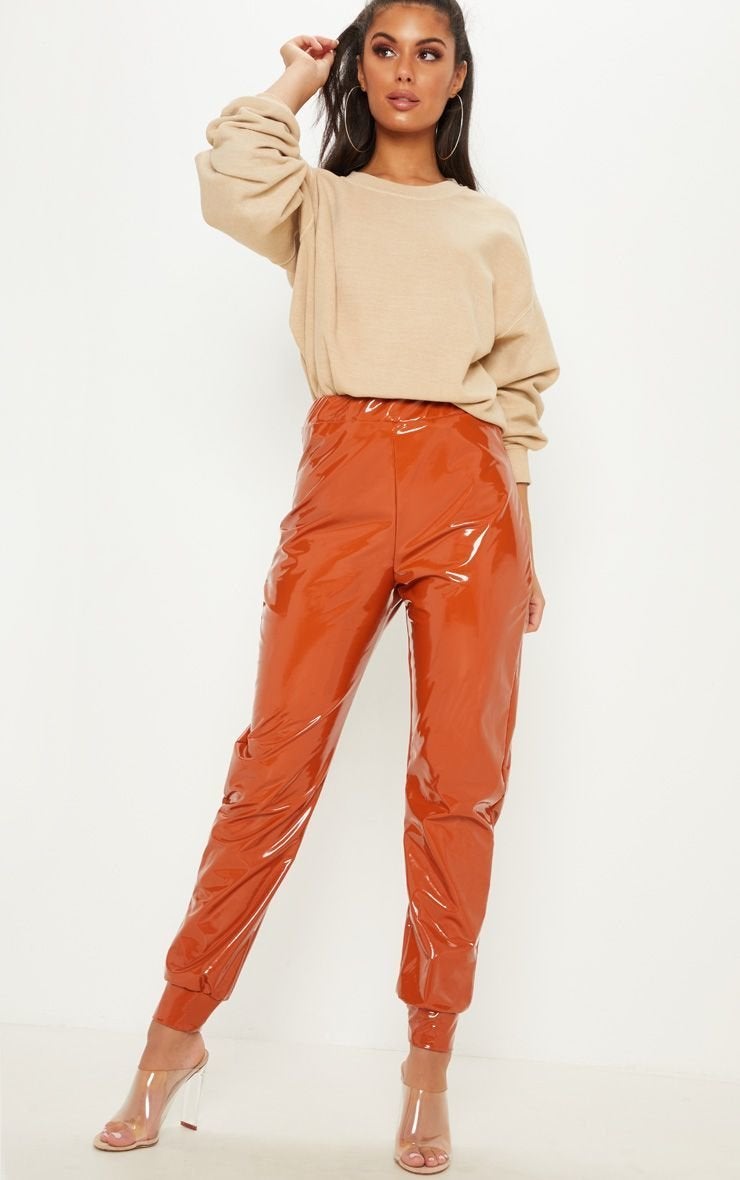 PrettyLittleThing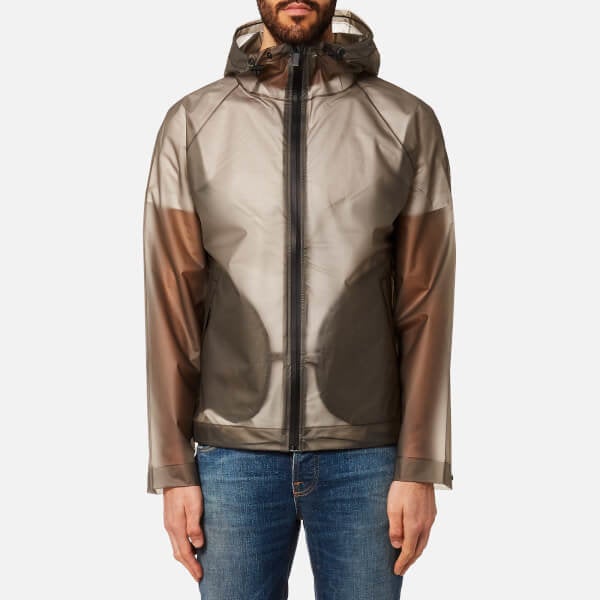 Coggles