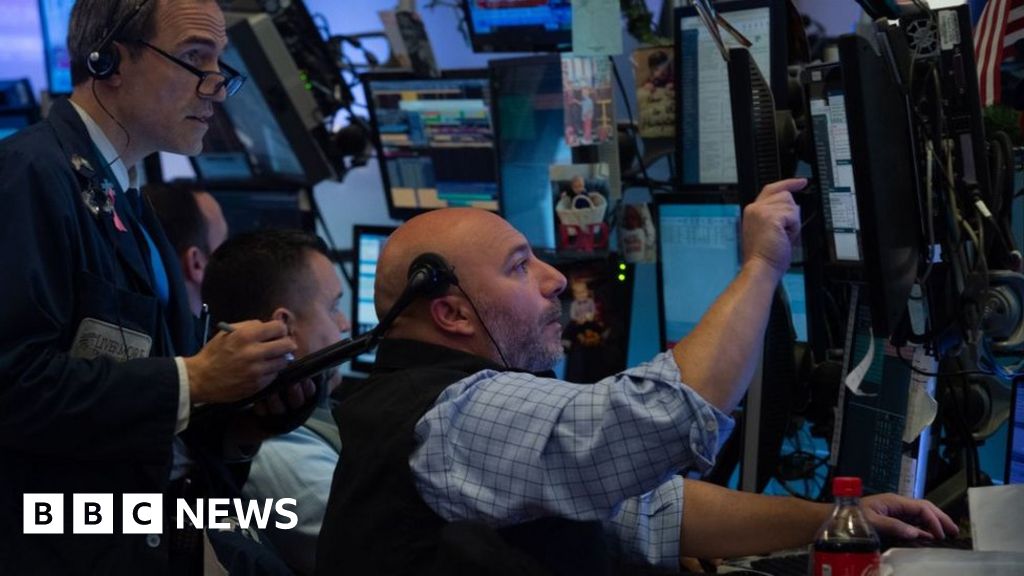 Shares on Wall Street have steadied after big falls in Asian stocks and a bruising trading session in New York on Wednesday.
The Dow Jones, the broader S&P 500 index and the Nasdaq all opened higher.
That followed a calmer trading session on European markets, with most indexes ending the day higher or little changed.
London's benchmark FTSE 100 closed 0.6% higher, while the broader FTSE 250 added 0.7%.
Frankfurt's Dax and the Paris Cac both fared even better, adding 1% and 1.6% respectively.
Earlier, Tokyo stocks had slumped more than 3%, taking their cue from one of Wall Street's worst days in seven years.
Investors have been rattled by the outlook for corporate profits amid signs of slowing global growth, particularly in China.
Companies in the US are also reporting increased costs due to labour shortages and trade tariffs.
Wednesday's losses had pushed the US Dow Jones Industrial Average and the S&P 500 below their starting point at the beginning of the year,
But the exchanges gained back some ground on Thursday.
The Dow was up about 1.5% by midday and the S&P climbed 1.7%. The Nasdaq advanced about 2.7%.
October tends to be the most volatile month for the US stock market, but the sharp swings mark a change from the steady upward march the exchanges enjoyed last year.