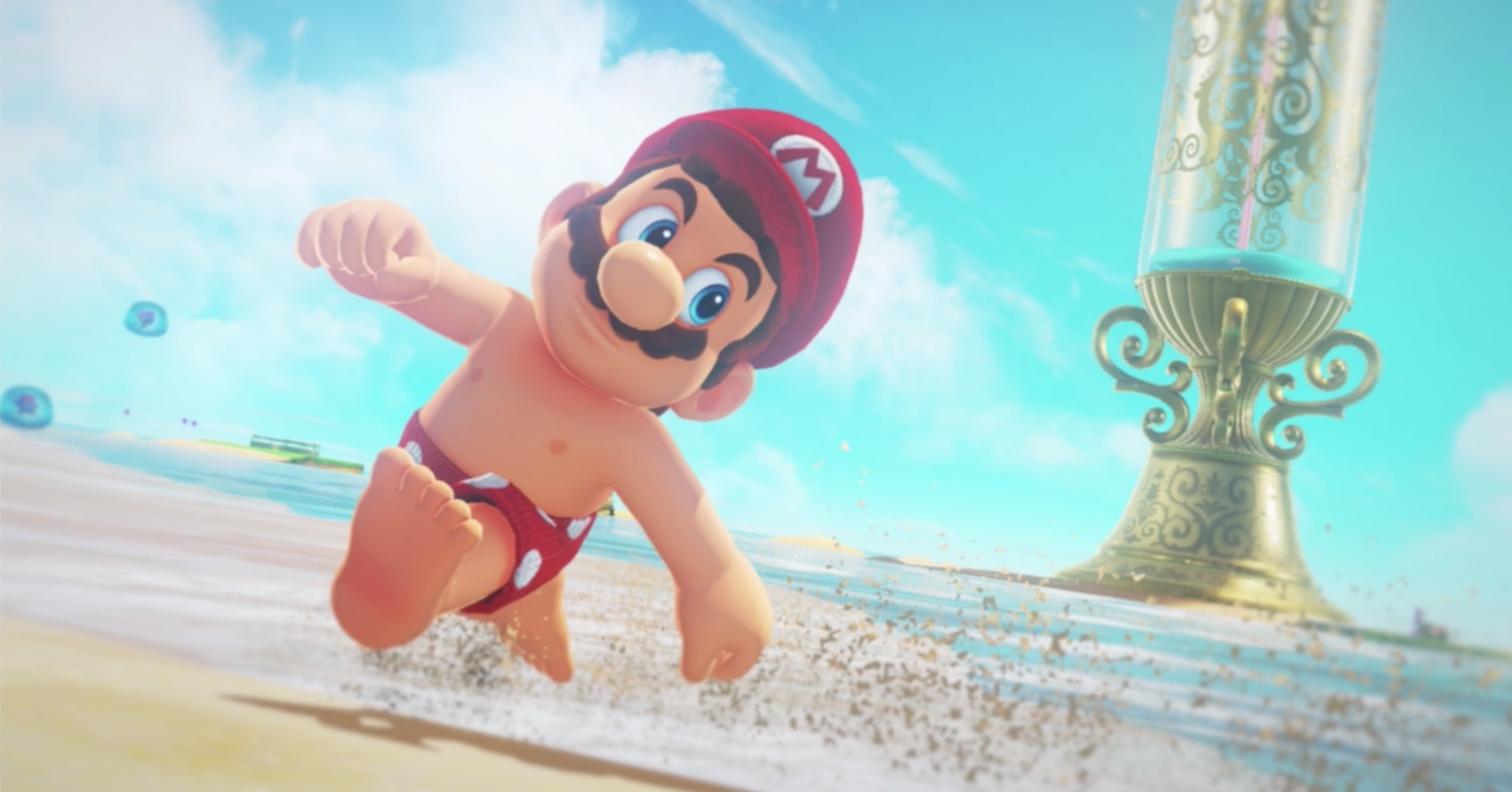 On its Twitch stream last September, Nintendo was discussing a photo capture feature in the game "Super Mario: Odyssey," when it dropped a shirtless bombshell.
The photo flashes on screen only a second, but it was clearly a shirtless Mario, nipples and all. Who knows why the internet does any of the things it does, but in this instance, it freaked the f**k out.
We all celebrated this new video game era ― a renaissance of pixel nakedness. But were we, as the internet assumed, actually seeing Mario's nipples for the first time? It turns out that we'd seen Nintendo star's areolae before.
One very attentive Nintendo fan on Twitter noticed that a year earlier, in a game called "Mario & Sonic at the Rio 2016 Olympic Games," Mario's nipples were in plain view in a digital stamp acquired through the game.
But this probably isn't the last time we'll be discussing the issue of video game nipples. Revealing that Mario has nipples seems to create more questions than answers.