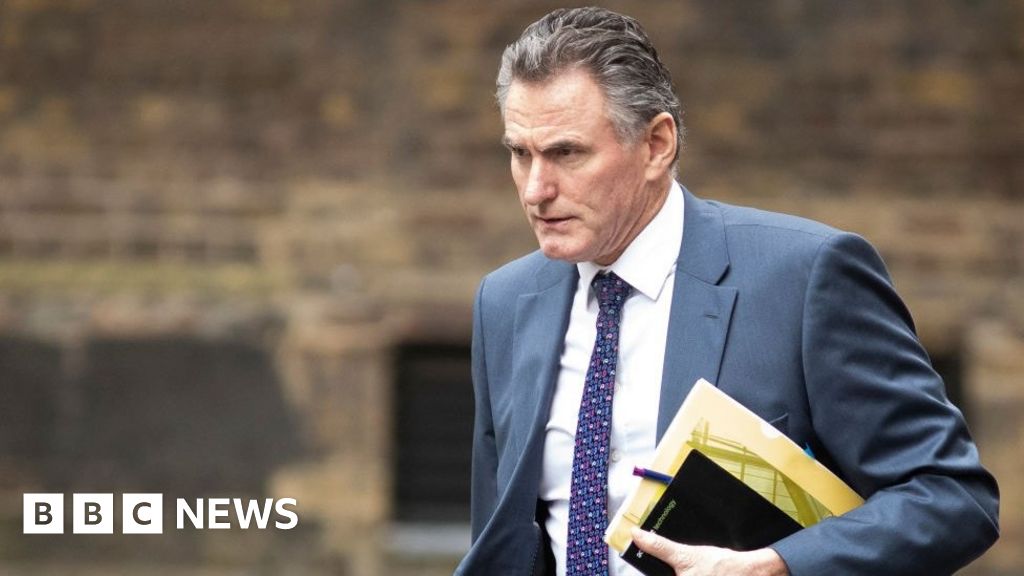 The chief executive of RBS, Ross McEwan, has resigned after five and a half years in the post.
Mr McEwan said that he had "delivered the strategy" that he set out when taking over in 2013.
Under his leadership the bank, which is 62% government-owned, has closed hundreds of branches, but last year reported a profit of £1.62bn, more than double the profit of the previous year.
He will remain in the role until a successor has been appointed.
"It is never easy to leave somewhere like RBS. However with much of the restructuring done and the bank on a strong and profitable footing, I have delivered the strategy that I set out in 2013 and now feels like the right time for me to step aside and for a new chief executive to lead the bank," Mr McEwan said in statement.
When Mr McEwan took over in 2013, RBS was loss-making and had businesses in 30 countries.
His strategy was to reduce the size of the bank, by withdrawing from overseas markets. Last year the bank had operations in 12 countries.
He also cut costs at the UK banking business, which includes Natwest, by closing branches.
In 2014 the bank employed 109,000 staff, by the end of last year that was down to 67,100.
After nine years of losses, RBS returned to profit in 2017 and started paying dividends again last year.
Customer service woes
However, the bank has been struggling to improve customer service.
In February the Competition and Markets Authority published the results of its latest survey of customer satisfaction. More than 16,000 people were canvassed.
RBS came last out of 16 banks when respondents were asked whether they would recommend their personal current account provider to friends and family. Natwest came 10th.
Small businesses were also surveyed and RBS was second to last out of 14 banks when small businesses were asked whether they would recommend their current account. Natwest came 8th.
GRG controversy
Mr McEwan has attracted criticised for his handling of the controversy surrounding RBS's Global Restructuring Group.
The Global Restructuring Group (GRG) was marketed as an expert service that could save a business, but according to a report by the Financial Conduct Authority one in six firms transferred to the service were actually damaged by it.
Most of the issues occurred before Mr McEwan took over as chief executive.
However, Mr McEwan had to admit that he was wrong when he told MPs in 2018 that the GRG unit helped "the vast majority of businesses it works with".