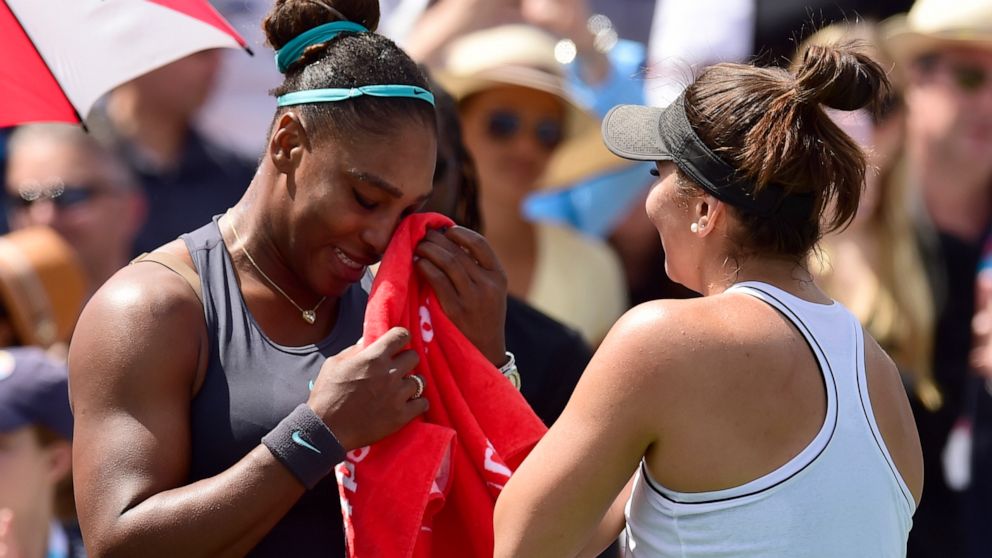 Bianca Andreescu became the first Canadian to win the Rogers Cup in 50 years when Serena Williams retired because of an injury.
Andreescu was up 3-1 in the first set when Williams called for a medical timeout.
Less than a minute later, the chair umpire announced that Williams was retiring from the match, handing Andreescu her second WTA Premier title of the season.
The tournament's final lasted only 16 minutes before Williams withdrew.
After the chair umpire announced Williams' retirement, the former world No. 1 started to cry on her bench. Andreescu went over to comfort her, hugging her and telling Williams how much she admires the 23-time Grand Slam winner.